Revised agreement for new council houses in Fife
A revised agreement has been signed by Fife Council and the Fife Housing Association Alliance (FHAA) regarding the delivery of the Fife Affordable Housing Programme.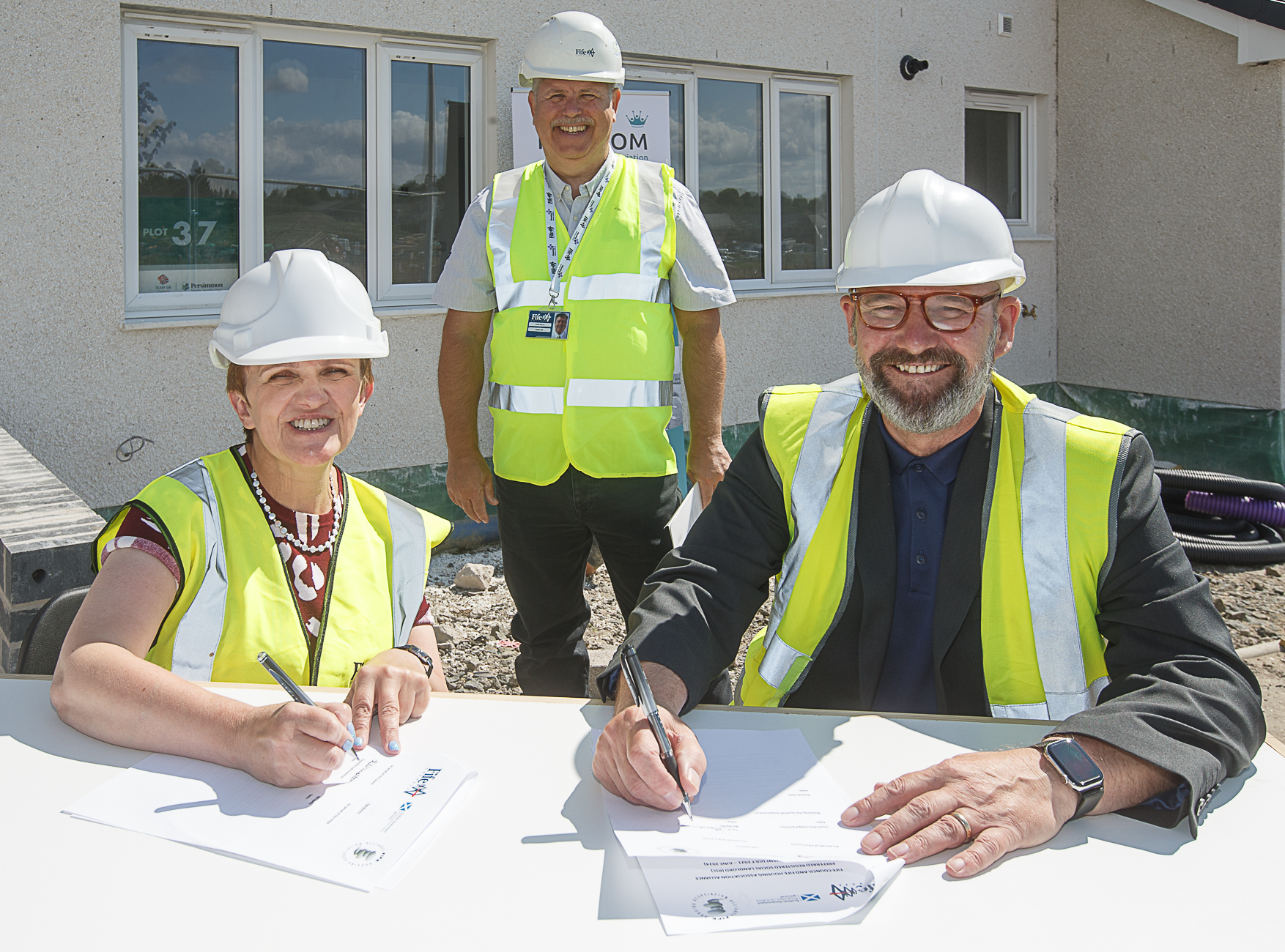 Committing the partners to adopt a collaborative approach to work with private developers to deliver the Section 75 Agreement for the affordable housing contribution, the amended agreement also extends the partnership until 31st May 2024, currently due to expire in May 2022.
The revised agreement between Fife Council and the FHAA (Kingdom Group, Fife Housing Group, Ore Valley Housing Association, and Glen Housing Association) will enable increased opportunities to secure both council and housing association housing in key locations across Fife and provide greater choice of housing options for tenants.
Councillor Judy Hamilton, convener of the council's community and housing services committee, said: "I'm delighted to sign this partnership agreement with the FHAA which will help us provide more high-quality council houses in a greater range of locations in Fife. This coordinated approach will help us work with private developers to determine the multi-tenure housing mix and offer appropriate housing options and choice to tenants and housing applicants.
"I am absolutely committed to meeting housing needs of the people of Fife and creating as many safe, warm and affordable homes as possible."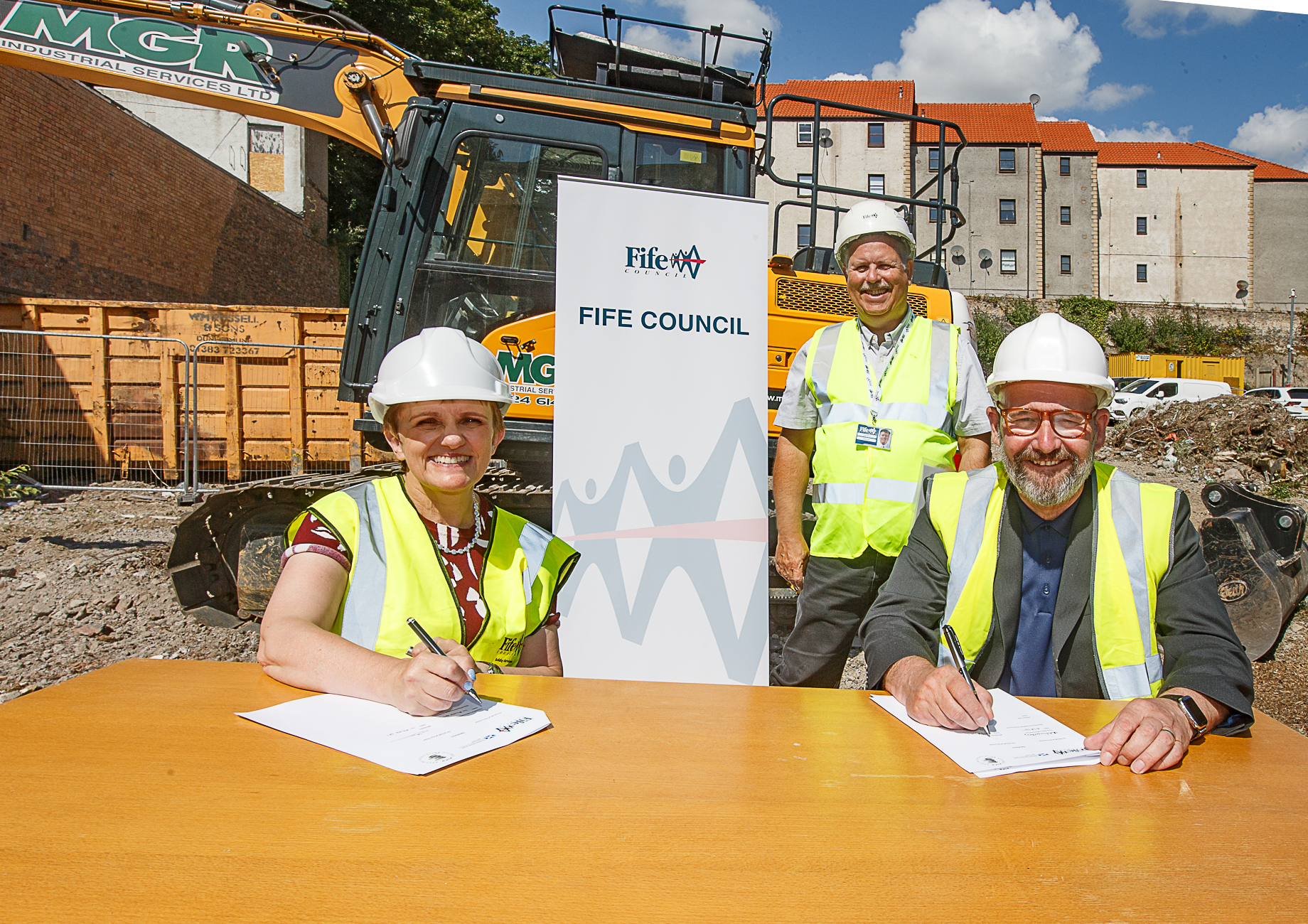 Bill Banks, Kingdom Group chief executive, added: "I'm pleased to extend our successful partnership with Fife Council. Our revised agreement will enable us to continue providing a diverse housing mix that is highly energy efficient and meets our design and sustainability standards. This collaborative approach will extend the choice and locations of properties we can offer residents as their needs change."
In June, members of Fife Council's policy and coordination committee approved proposals in principle to bring forward a detailed programme to build more council houses between 2022 and 2024. Referred to as a Transitional Affordable Housing programme the development and delivery of the additional houses will maintain the supply of affordable housing as the current Phase 3 programme comes to an end in May 2022.