Revised plans to increase height at Leith build to rent towers

Initial plans have been submitted to add another 45 apartments to a consented residential development at Ocean Drive in Leith.
The City of Edinburgh Council's development management sub-committee voted in favour of a 338-apartment build-to-rent (BTR) project on a brownfield site on the edge of Albert Dock back in 2019, with planning permission officially granted in November 2020.
Formerly known as Skyliner and now known as Dockside Leith, the approved development comprises 383 BTR residential units over four buildings with heights of 10 storeys (Building A), 14 storeys (Building B), 12 storeys (Building C) and 10 storeys (Building D), with shared amenity space at ground floor level. There are two commercial units located at the ground floor of buildings A and D.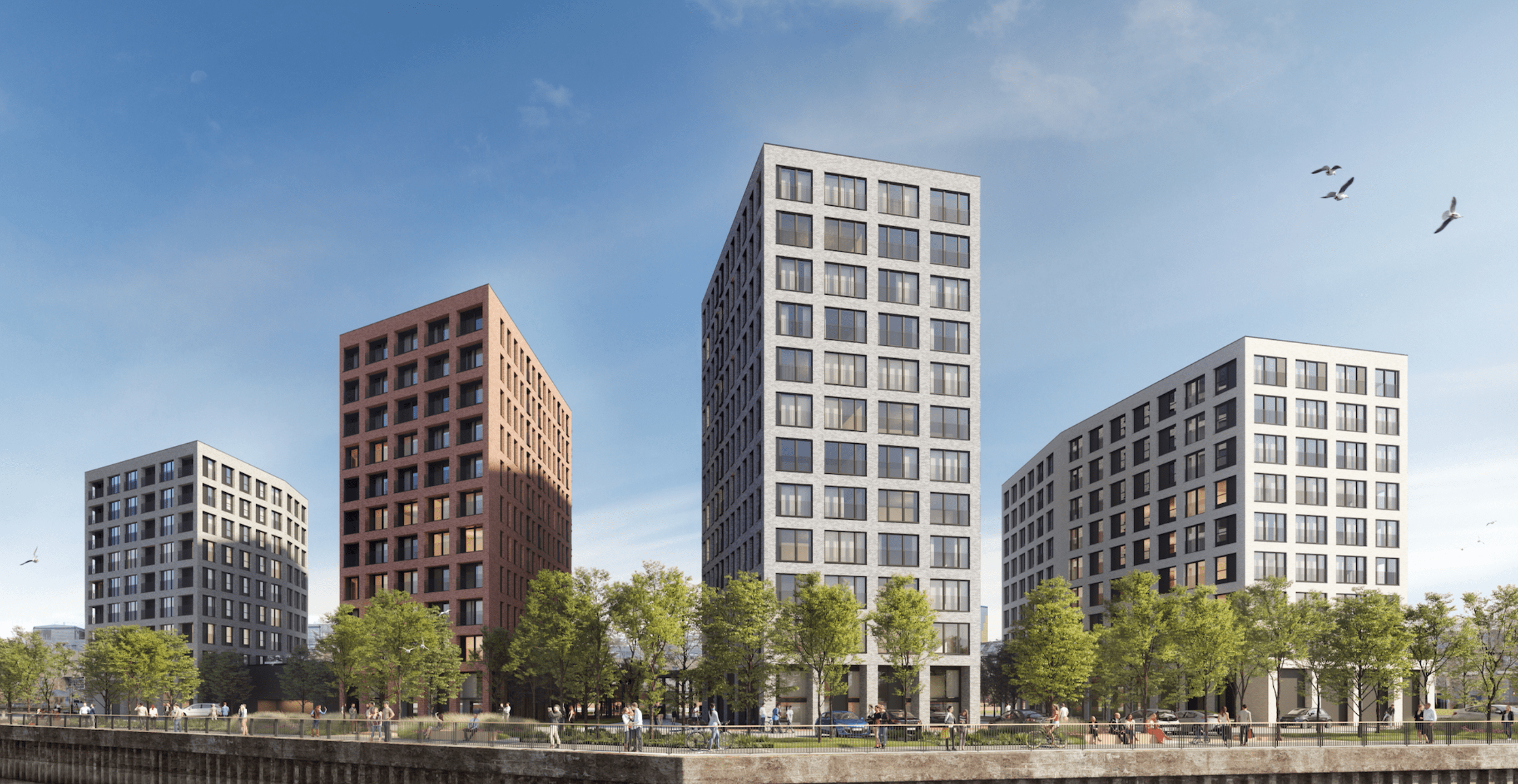 As part of a new proposal of application notice, real estate investor Goodstone Living is looking to extend the height of Block A by five storeys in order to increase the number of apartments to 383 and create a single level of private amenity space at roof level.
Working with 3DReid Architects, Goodstone is also looking to amend the ground floor landscaping to create additional public amenity space, and reduce the total number of car parking spaces provided and incorporate a 'car pool' service as well as the possibility of incorporating a continuous link corridor from Block A through to Block B.
Recognising the importance and the need for green sustainable travel, the investor is looking to increase the overall number of cycle storage spaces being provided as part of the revised proposals.
Two public exhibitions will take place today and 23 February 2023 (2pm – 7pm) at Ocean Terminal.