RICS: Alternatives required to deliver government housing targets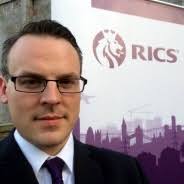 The Royal Institute of Chartered Surveyors (RICS) has called for the Scottish Government to prioritise alternative solutions, including self-build, in order to boost supply and affordability.
According to the latest Housing Statistics for Scotland, the Scottish housing market's chronic undersupply has impacted on prices and a ten-year backlog of 80,000 new homes.
While lauding the Scottish Government's flagship measure of a £3 billion investment in 50,000 affordable homes as commendable, the RICS said participation needs to be widened to tackle the supply crisis and backlog adequately.
The Self-Build and Custom House Building Act 2015, as amended by the Housing and Planning Act 2016, are two recent English Acts that have greatly assisted those wishing to self and custom build their homes.
According to RICS, the principles and intentions of increasing the opportunity of custom and self-build within these Acts could be adopted, with ease, within equivalent Scottish legislation either through amendments or new legislation.
Similarly, there is opportunity to emulate the Community Empowerment (Scotland) Act 2015, Part 9, which requires local authorities to provide allotments to those with a registered interest.
Hew Edgar, RICS interim head of policy, said: "There is a growing interest in self and custom build as house prices are becoming further out of reach for many prospective buyers. These proposals would greatly benefit the existing land supply and development frameworks for those wishing to develop their own home; it will empower communities, and support SMEs, and the greening and place making agendas.
"It is not the panacea, but introducing these provisions would add an additional measure to tackle the housing supply challenges, as well as allowing potential owners to tailor their homes to meet their needs.
"Taking these benefits into account, we urge the Scottish Government – or opposition parties - to introduce relatively undemanding legislative provisions that could make many a valid contribution to housing supply and, more importantly, peoples' lives."
Ian Fergusson, chair of RICS in Scotland, added: "Having been involved in the Right to Build Task Force for a number of years, I believe these proposals are entirely necessary and overdue. Prior to the Acts in Westminster, there was significant interest in self-build but advice, support and access to finance were too hard to obtain.
"Since the Acts were passed, interest in self-build, and new completions, are on the rise and contributing to the UK Government's housing target. There is no reason why equivalent Scottish legislation won't have the same affect."
RICS has written to the minister for local government, housing and planning, Kevin Stewart MSP, calling for legislation.