RICS: New buyers looking for green spaces as Scottish property market prepares to open
Following the reopening of the housing market in England May 13, the May 2020 RICS Residential Market Survey unsurprisingly saw a slight improvement in the outlook for sales over the coming twelve months across the UK as a whole.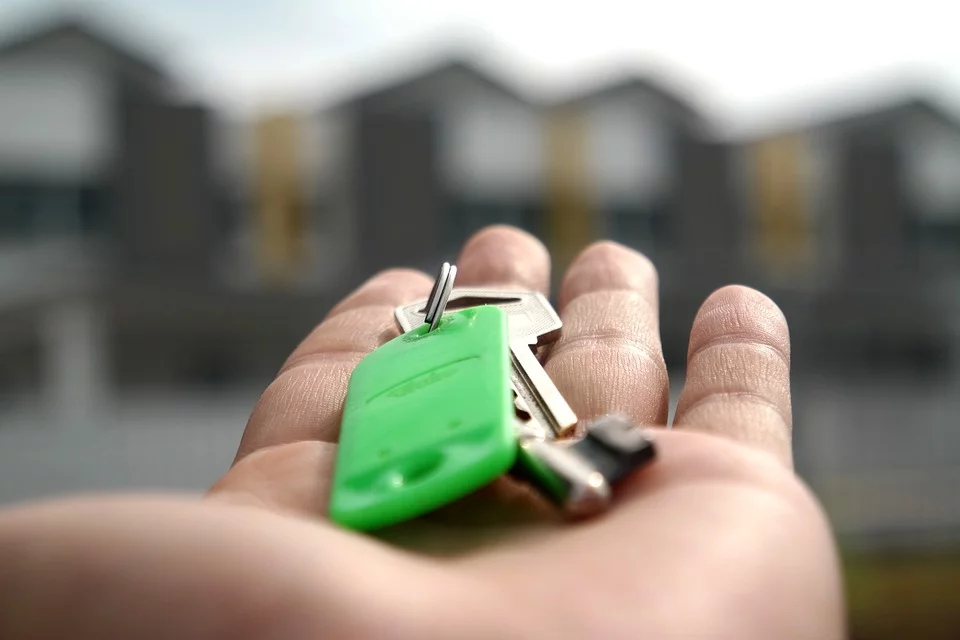 As the housing market in England started to get going, the UK headline net balance for new buyer enquiries moved from a record low of -94% in April, to post a reading of -5% in May.
Activity metrics though did not see meaningful changes in Scotland, Northern Ireland and Wales, where restrictions on estate agents were not removed in May.
In Scotland, the indicator for new buyer enquiries remained close to a record low of -81% and the indicator for newly agreed sales was at similarly low levels of -84%.
However, Scottish respondents were less pessimistic regarding the outlook, with a net balance of -10% recorded for sales expectations over the next three months, likely to be influenced by an expectation that restrictions on the market will be lifted. And 12-month sales expectations turned positive (moving from -18% to +10%) for the first time since February.
In an extra question included in the May survey, as housing markets either opened or prepared to, contributors were asked for their views and for information on what is coming up when speaking to buyers, regarding potential shifts in the desirability of certain features of properties over the next two years (owing to recent events).
81% of respondents across the UK felt that there will be an increase in desire for properties with gardens or balconies; 74% predict an increase in demand towards homes located near green spaces; and 68% are of the opinion that properties with greater private and less communal space will become more desirable.
At the other end of the scale, 78% of respondents sense there will be a fall in the appeal of tower blocks and 58% feel properties located in highly urban areas will be less enticing. Interestingly, the majority expect no change in the desirability of homes located near transport hubs.
Hew Edgar, head of UK Government relations and city strategy, said: "As Scotland eyes up the highly anticipated reopening of the housing market, potentially next week, this month's survey feedback provides valuable insight that can inform the Scottish Government and developers of new housing requirements. It is clear that post-lockdown buyers are beginning to reappraise high-density living and looking for more space.
"Space inside their future homes and outside. What is also clear is that the Scottish workforce is looking to spend more time at home, and this will inevitably increase bills for owner-occupiers, and tenants in both the private and social rented sectors. As such, the Government should look at ways to incentivise the repair, maintenance and improvement of existing properties as a means to ensure the health and wellbeing of individuals working from homes in Scotland, as well as restricting a possible increase in fuel poverty."
Alex Inglis MRICS of Galbraith Group in the Scottish Borders, added: "Little sales activity has taken place during the lockdown but selling clients are generally still keen to get things under way when the lockdown is eased. Potential buyers are generally still hoping to move. There is particular demand for rural and village / small town properties."
Looking at some of the other regular indicators in Scotland, the indicator for prices over the last three months moved from a net balance of -20% in April to -14% in May. And near-term price expectations moved from -68% to -60%. Instructions to sell remained firmly in negative territory, with 100% of Scottish respondents saying that the number of new instructions from vendors fell last month.
Commenting on the UK picture, Simon Rubinsohn, RICS chief economist, commented: "Following the reopening of the housing market in England, pre-Covid sales that were in the pipeline are now largely going through. This is encouraging but it remains to be seen how sustained this improvement will prove. Much will inevitably depend on the macro environment and, in particular, the resilience of the jobs market as the furlough scheme unwinds. For the time being respondents to the survey see the trend in transactions being broadly flat.
"Alongside this, there are already signs that those looking to buy a house are responding to the conditions created by the pandemic by seeking out properties with gardens or balconies and nearer green space. These and other similar features are likely to increasingly command a premium over higher density urban locations according to respondents to the survey."
Read all of our articles relating to COVID-19 here.