River Clyde Homes donates £22,000 to its customers as part of its 12 Days of Christmas campaign
River Clyde Homes (RCH) is pleased to be giving something back to help the community this festive season.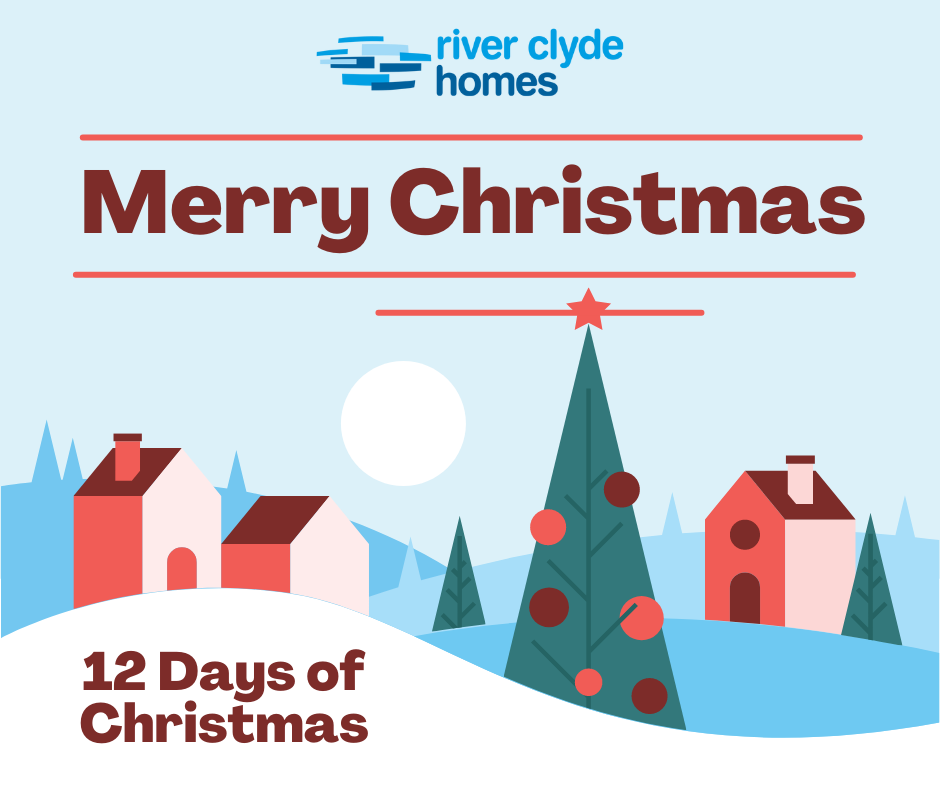 Almost £22,000 has been donated to customers as part of the Inverclyde-based Association's annual 12 Days of Christmas celebration.
The money has come from a number of sources and hopefully will go some way to helping people celebrate the end of the year.
Through the community benefits scheme with contractors, almost £7,000 was raised and was given away through online entry competitions with winners chosen at random by the 'Santa computer'. On one day alone, £5,000 in shopping vouchers was given away, split between 25 randomly picked customers, who each received £200.
No entry was needed to ensure the initiative was open to all. It is hoped this helped with Christmas shopping. Some companies also donated large numbers of selection boxes, and these were distributed to local organisations including nurseries.
In addition, RCH applied for and was awarded £11,725 from Cash For Kids. This was split into 335 £35 shopping vouchers and distributed to low-income families with children with help from our partners at Social Work and Belville Community Gardens.
Lastly, River Clyde Homes will donate £3,000 to community organisations: £1,000 to each of the three charities nominated by staff on an annual basis, and which they support through regular fund-raising initiatives. These are: Starter Packs Inverclyde, The Inverclyde Foodbank and Ardgowan Hospice.
John Wright, executive director of group services, said: "It's fantastic to be able to help out in the community at this time of year. 2021 was yet another challenging time for us all and I hope that the hard work of our staff to secure these financial benefits has brought festive cheer to some of our customers."