River Clyde Homes launches Wellbeing at Home
Inverclyde's largest housing provider, River Clyde Homes, is launching a new service to Glebe Court in Kilmacolm and Monkton Place, in Port Glasgow.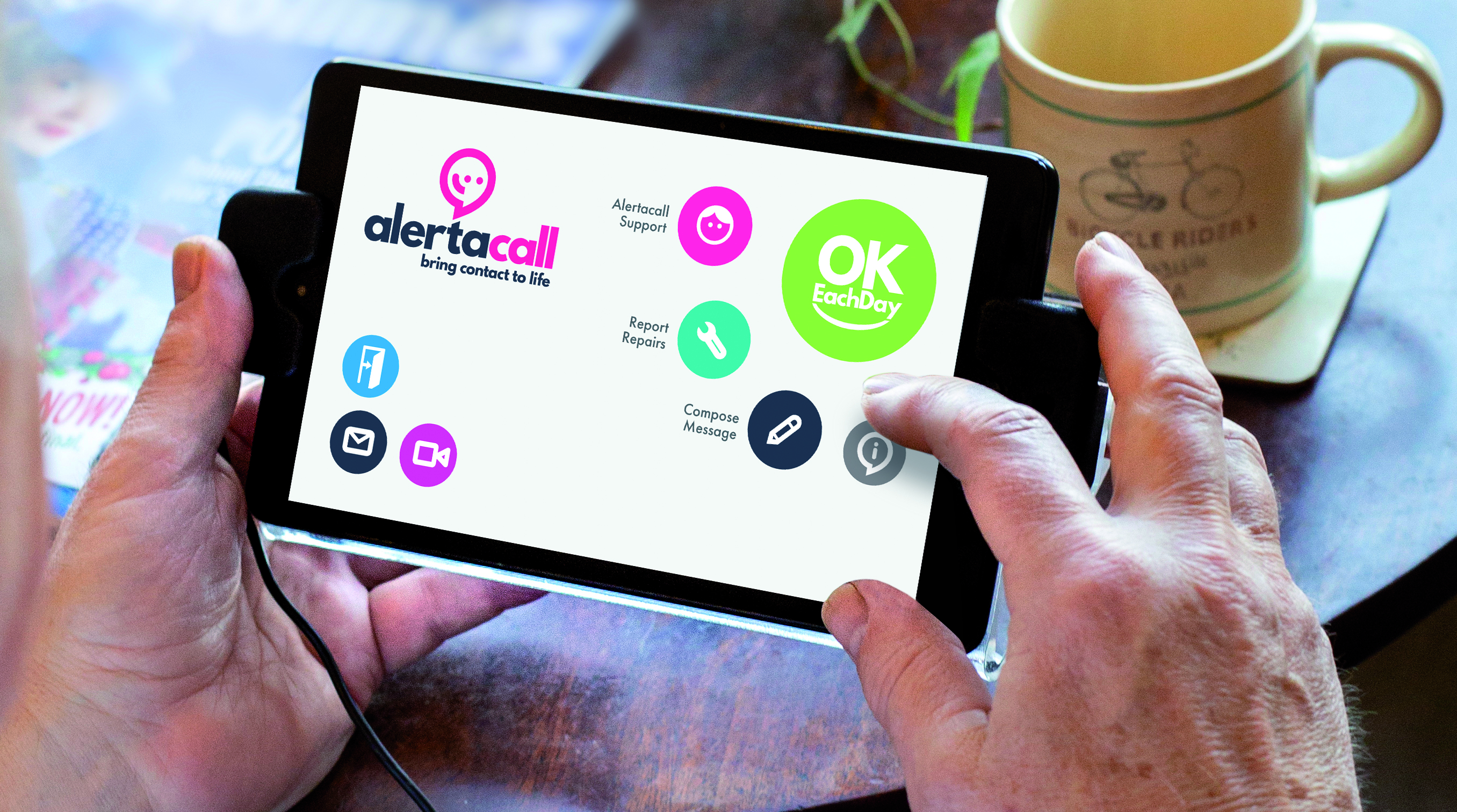 Designed to increase the range of housing options for older people in Inverclyde, the Wellbeing at Home service is aimed at helping people to live independently and be happy and healthy at home in their local community.
The service will include access to Alertacall's Housing Proactive service which offers enhanced housing management for older people and those with additional needs. It is used by over 50 UK housing providers to improve two-way engagement with their residents.
Residents are given a touchscreen with which they routinely engage with to collect news, updates and other important information in relation to their property or tenancy. If residents choose not to engage with their device, a highly trained member of the Alertacall team will call them.
Data around service interactions is recorded and made available in real-time via a secure online reporting portal, helping housing teams to detect changing housing needs and save time.
Fiona McKay, a customer at Glebe Court, said: "The tablet is straightforward to use and is not intrusive, I get up, press the "OKEachDay" button and get on with my day. If I forget to press by the agreed time, they are quick at getting in touch to make sure all is well, which is reassuring."
Stevie McLachlan, head of customer experience, River Clyde Homes, added: "Our new Wellbeing at Home service has highly skilled staff on site Monday to Friday and is supported by Housing Proactive to provide information to our residents quickly and safely.
"We can timeously identify any concerns they have and deliver a more focused service. Daily contact can be made to our residents which is a much-needed reassurance in today's climate of increasing social isolation. We look forward to working with Alertacall to deliver a fantastic new service for our residents."
Benjamin Lambert, head of client relations, Alertacall, commented: "We're delighted to be working with River Clyde Homes, helping their tenants engage digitally with their housing service through our touchscreens.
"In addition to the technology, through the Housing Proactive service tenants can also speak to our highly trained and friendly team 365 days a year, including in the evening and at weekends.
"The system helps improve tenant communication, making it easier for the housing team to send out messages, but importantly gives tenants more flexibility with how they engage. Regular contact made in this way helps to identify issues earlier and can also help to reduce social isolation and loneliness. We look forward to building a strong partnership with River Clyde Homes in the years to come."