Rosie Gollan: Building and fire safety regulation post-Grenfell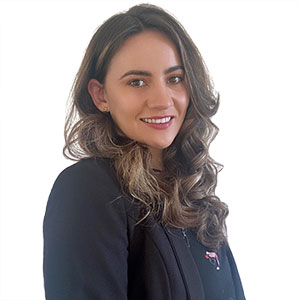 Rosie Gollan, an Edinburgh-based solicitor at law firm Womble Bond Dickinson, looks at the Building Safety Bill and its implications in Scotland.
Following the Grenfell Tower fire in 2017, the UK Government has been reviewing and taking steps to reform our building and fire safety regimes.
However, one thing that is often overlooked in discussions around building and fire safety is the fact that the starting points for reviewing and improving this around the UK, particularly England and Scotland, are different.
Different starting points in building and fire safety
The UK Government's Independent Expert Panel on Fire Safety was established in 2017, and published consolidated advice in January 2020 on the fire performance of cladding, fire doors and other construction details.
But whilst this advice is intended to assist building owners in managing building safety risk, it has no legally established status in Scotland and does not take precedence over Scottish building and fire regulations, standards and guidance.
The UK Government also drafted the Building Safety Bill and Fire Safety Bill. The former would overhaul the building control regime for all multi-occupied residential buildings of a prescribed height, likely to be 18m above ground level or six storeys. The latter is expected to improve fire safety, and result in greater clarity over responsibility for fire safety in multi-occupied residential dwellings.
However, again, neither Bill would have general application in Scotland, where requirements on building safety are covered by the Building (Scotland) Act 2003, which introduced the Building (Scotland) Regulations 2004, and requirements on general fire safety are covered in the Fire (Scotland) Act 2005 supported by the Fire Safety (Scotland) Regulations 2006.
In 2017, the UK Ministry of Housing, Communities and Local Government identified 450+ residential buildings in England over 18m tall with aluminium composite material (ACM) cladding – and the number of potentially unsafe buildings is likely much higher, with ACM cladding and other potentially unsafe systems existing on many other properties below 18m.
By contrast, only a handful of such properties were found in Scotland. Whilst the situation is no less serious, the number of unsafe buildings is a fraction of those in England. This is because, following the fatal Garnock Court tower block fire in 1999, Scotland improved its fire safety regulations in 2005 – making it mandatory for builders to ensure that any external cladding "inhibited" fire spreading.
These different starting points for building and fire safety in England and Scotland mean that the legislative and regulatory steps following on from Grenfell will differ.
Building and fire safety regulation in Scotland
The Scottish Government announced its own independent review of Scottish building standards and its fire safety regime in 2017. New targeted legislation was introduced to act upon various recommendations from those reviews, including on combustible cladding and sprinkler systems.
Since June 2017, the Scottish Government's Building and Fire Safety Ministerial Working Group has met to oversee reviews of building and fire safety frameworks, regulations and guidance.
The Scottish Government's response to Grenfell did not recommend introducing new fire safety legislation at this time, but this remains under active consideration. This is consistent with the Scottish Government's "Review of the Fire Safety Regime for Domestic High Rise Property" (2018) that acknowledged fire safety enforcement relative to multiple owners, including potential changes to housing and fire law, should be considered in the longer-term.
Actions taken by the Scottish Government to date include:
new requirements for smoke and heat alarms to be fitted in all homes from 2021
a new review panel on fire safety standards, resulting in fire safety standards changes – like cladding requirements on buildings 11m+, escape provisions in buildings 18m+, and introducing sprinklers to more types of housing (delayed to 2022)
a new review panel on compliance and enforcement, to strengthen procedural guidance on safety critical issues
a new Building Standards Futures Board focusing on longer-term building standards system changes to improve regulatory compliance
a new fire safety regime review advisory group aiming to ensure better protection for residents in high-rise buildings
inventorying high-rise domestic buildings in Scotland
a new Technical Working Group developing advice on determining fire risks posed by external wall systems in existing multi-storey residential buildings.
Building Safety Bill and Scotland
This Bill has limited application in Scotland, however an important change is that the Bill grants the Secretary of State powers to introduce new regulations governing the safety of construction products and competence of architects in Scotland.
In 2020, the Local Government and Communities Committee of the Scottish Parliament invited comment from the Royal Incorporation of Architects in Scotland (RIAS) in respect of Building and Fire Safety Regulations in Scotland. RIAS voiced concerns over the Building Safety Bill's proposed application in Scotland, as regards the Secretary of State's powers to introduce regulations governing the competence of architects in Scotland:
"Whilst we welcome a move in England towards a pre-emptive system of construction permits ("Gateway Two"), we are not convinced that an overarching Building Safety Regulator (BSR) is necessary in Scotland: there is no substantive evidence of failure by local authority departments here."
It's also worth noting that in England, the Bill provides for the Health and Safety Executive (HSE) having an ongoing role throughout the building's life to ensure the safety and engagement of residents (through new duties for building managers and owners to set out a safety case for their building, and implement safety measures identified within that safety case). In Scotland, the HSE will focus solely on worker safety, rather than resident safety.
Fire Safety Bill and Scotland
This Bill applies only to England and Wales. Separate fire safety legislation exists in Scotland and Northern Ireland. Fire Safety is devolved in Wales also, but the Bill amends the shared legislation, with the same delegated powers applying to English and Welsh Ministers. Fire safety in Scotland is governed by the Fire (Scotland) Act 2005 and the associated Fire Safety (Scotland) Regulations 2006 coming into force.
The Scottish Government response to the Grenfell Tower Inquiry Phase 1 did not recommend the introduction of new fire safety legislation (in late 2020), but said this remains under active consideration.
Scotland's fire safety regulations will however shortly be updated in response to the Grenfell Fire, requiring all homeowners, businesses and landlords to install compliant smoke, heat and carbon monoxide alarms in their homes and businesses. Due to the current practical difficulties faced by homeowners seeking to make these changes, the Scottish Government is seeking to move implementation back to February 2022.
The bigger picture
Whilst the UK and Scottish Governments differ in their approaches to the improvement of fire and building safety, both Governments are vocal in their commitment to improving building and fire safety throughout the UK.
In the meantime, the Grenfell Tower Inquiry Phase 2 is continuing, and its findings will no doubt lead to further review and reform across the UK.
To find out more about building safety and our re:build Britain campaign, visit our dedicated content hub here.