Rural Stirling Housing Association gets green light for 14 new homes in Croftamie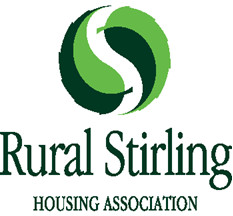 Rural Stirling Housing Association (RSHA) has secured planning permission to build 14 new homes in the village of Croftamie.
The Association has allocated land next to Buchanan Crescent for the development, which was approved in principle by Loch Lomond and Trossachs National Park planners.
Indications are that the homes would all be two-storey and social rented, to be managed by RSHA, The Stirling Observer reports.
Five objections were lodged against the proposals citing concerns over a lack of public transport, local amenities, as well as an increase in traffic, road safety, noise increase, loss of wildlife and that the development could set a precedent.
In their decision, however, park planners said: "The number of dwellings proposed (14) is nearly three times that envisaged for Croftamie in the Local Plan (five).
"The applicant has provided a supporting statement which explains how it would not be viable to deliver the five houses envisaged as affordable housing as this would not be sufficient to balance the development's infrastructure and construction costs.
"A smaller number of larger houses (which would most likely be for open market sale) might allow closer adherence to the allocation figure however, a greater number of smaller houses would more directly address the needs of smaller sized households and older people as encouraged by planning policy."
Park planners added: "The supporting statement confirms evidence of need for affordable rented housing in Croftamie and that the site is allocated funding in Stirling Council's Strategic Housing Investment Plan. The Local Plan requires only 50% affordable housing in this location, however a proposal for 100% affordable housing would go some way to addressing local affordable housing need.
"Objections have queried the appropriateness of allowing 14 new houses in principle in an area with so few services. It is acknowledged that Croftamie is a small village with limited facilities and services compared to other villages in the National Park, however, it is also identified as one of the 'more accessible rural Loch Lomondside villages' where the Local Plan recognises there is relatively greater demand for housing and affordability pressures.
"The benefits of the additional houses in terms of addressing local housing need and demand and in providing opportunities for more families to live and work within the National Park have to be balanced alongside sustainable travel considerations. New development can also be beneficial in helping to establish and support village services and facilities in the longer term."