Sabir Zazai: Everyone Home Collective's second route map is a bold statement of intent to eradicate destitution in Scotland
The Everyone Home Collective launches its second route map, 'Scotland's Ambition to End Destitution and Protect Human Rights' at Homeless Network Scotland's 'Safe As Houses' conference this week. Sabir Zazai, chief executive of the Scottish Refugee Council, discusses the urgency and spirit of collaboration driving the project.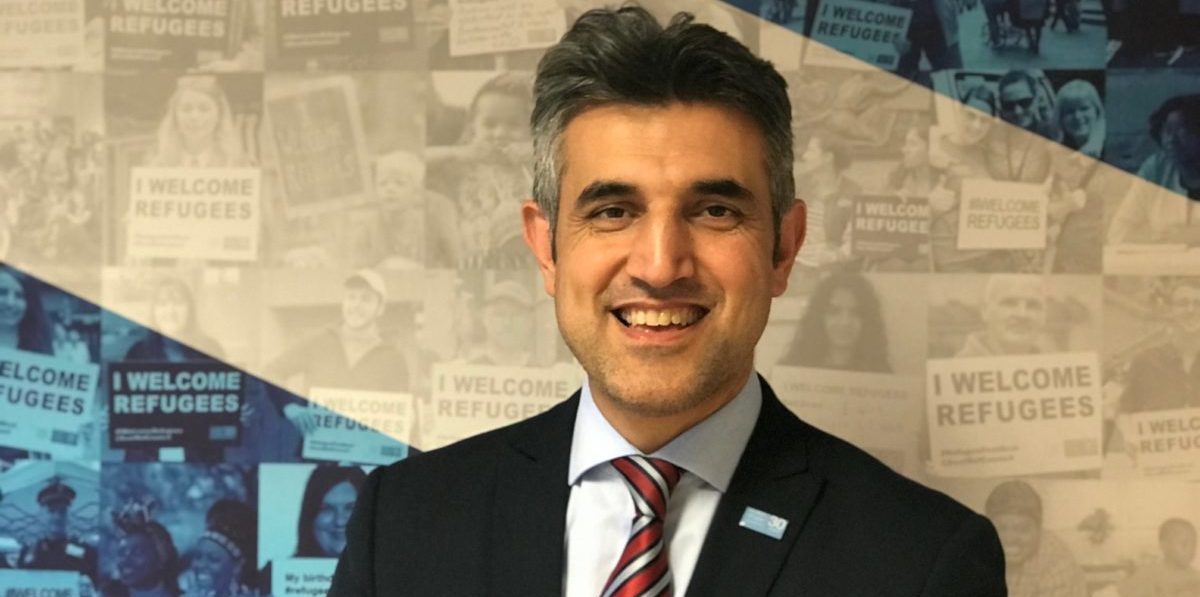 Destitution and homelessness are such common features of the UK's asylum system that an awful inevitability has become attached to them. Destitution – a state of extreme poverty in which the person affected is homeless, without an income and has no means to support his or herself – puts people's lives at risk and is an affront to human dignity. Crucially, we need to remember, it is also almost entirely avoidable.
The new route map from the Everyone Home Collective, endorsed by more than thirty organisations that care about homelessness as well as COSLA and the Scottish Government, is a bold, clear statement of intent to tackle and eradicate destitution in Scotland, calling time forever on any false sense of inevitability and on the damaging fallacy that a person's right to a safe place to stay should depend upon their immigration status.
At its heart, the route map is about creating a safety net for people living under no recourse to public funds conditions (NRPF) in Scotland. We know from our work that NRPF puts people at risk socially, economically, very much so in terms of health and immediate welfare and exposes people to multiple associated risks including exploitation.
The route map recognises that the stakes have never been higher. In a global health crisis, it's essential that people have somewhere safe to stay and that people are able to follow government and public health guidance, including being able to self-isolate if needed.
One of the silver linings of COVID, and you have to look for them, is that it has reminded us that our own health and wellbeing is intimately connected to and reliant upon that of other people. None of us are safe when some of us remain exposed and at risk. COVID has helped us understand and reframe homelessness as a health issue and the crisis helped drive the consensus we've now reached within the homelessness sector that immigration status should not affect the right to shelter and safety.
So it is incredibly positive to see asylum included in mainstream homelessness work and to hear the sector speak with one voice on this. But it's important to remember that destitution and NRPF is not exclusively an asylum issue and that NRPF doesn't simply mean undocumented. People from a broad range of backgrounds can be subject to NRPF conditions, including EU citizens not actively exercising treaty rights and others whose leave to remain is linked to the right to work. And once again, COVID is exacerbating problems here, with unemployment rising, jobs becoming increasingly precarious and people unable to return home to other countries due to travel restrictions. All conditions leaving people at imminent risk of destitution.
The route map sets out three key strategies to keep people safe.
Making sure everyone has a safe place to stay, appropriate support and advice and that no one is evicted into homelessness.
Building and maintaining collaboration between public, third and academic sectors.
Developing a medium to long term partnership with Scottish funding bodies.
Working collaboratively towards these goals is a huge step towards eradicating destitution in Scotland and keeping people safe. We at Scottish Refugee Council are proud to be part of this work for positive, essential and much needed change. If we follow the route map it will guide us all to a better place.
To book a place at the 'Safe As Houses' conference for Wednesday or Thursday this week visit the Homeless Network Scotland website here. The Route Map will be launched Thursday's morning as part of the SAME STORM, DIFFERENT BOAT theme – join in on Twitter #SafeAsHouses