Sabir Zazai: Stop treating people like pieces on a chessboard
Scottish Refugee Council CEO Sabir Zazai reveals anger over 'abject failures' of the Home Office and discusses how hostile asylum policies are out of touch with Scottish public opinion.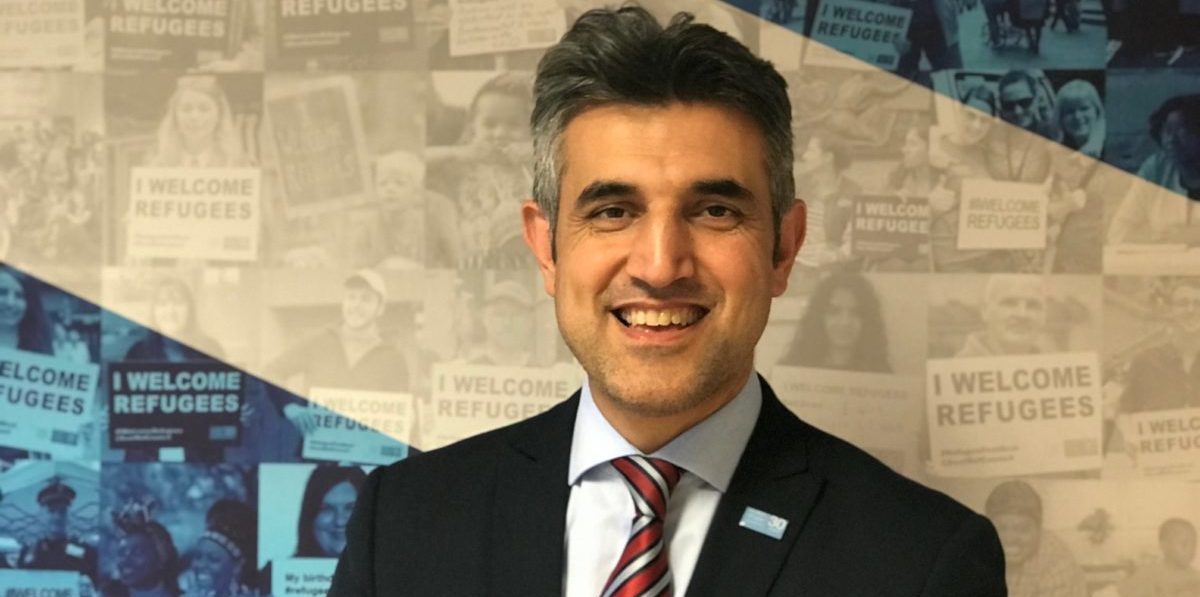 Communities across Scotland are in shock after the events of Friday 26th June. But the outpouring of support for refugee communities has been huge. When I was at the hotel on Sunday the people of Glasgow kept arriving with donations and messages of welcome, and local groups have been overwhelmed with generosity. A real sign of hope and human solidarity coming out of what has been a really horrific incident.
A survey carried out in June 2020 by Survation backs up this display of solidarity towards New Scots. It showed that 74% of Scots believe it's important to make refugees feel welcome in Scotland, and that 73% believe that people in the asylum system should have the right to work. The UK's treatment of people seeking our protection is out of line with public opinion in Scotland. It is this asylum policy which created the backdrop to Friday's tragic incident.
321 people in Glasgow were forced into hotels without financial support during COVID-19. We remain extremely concerned about the wellbeing of people still stuck in hotels, over a week on. People, many of whom already experienced multiple complex traumas, have been further traumatised and must receive the support they need. New Scots must be moved quickly and safely out of long-term stay in hotels and into safe, secure accommodation where they can begin to build their lives with agency and support.
We wrote to the Home Secretary on 14 May, after the tragic death of Adnan Elbi in another Home Office hotel in Glasgow, to act to help people out of these hotels, in order to "prevent further tragedy". The letter is still unanswered.
Inquiries are taking place into the circumstances of Friday 26th's incident. These will tell us the immediate facts of the day. But we need a full, independent and public inquiry into the circumstances behind it. We need to fully understand the systemic failings of The Home Office and Mears must be scrutinised for their multiple failings. They must listen to and act on the voices of people in their care.
The Immigration Minister, Chris Philp MP argued on Monday 29th in Westminster that nobody in hotels has contracted COVID-19, conveniently ignoring that the death of two men in Glasgow in two months, the physical injuries of six people and the trauma of hundreds of people in the asylum system and their own front-line workers is on them. Mears and the Home Office must be held accountable.
But this isn't just about hotels. This is about the ongoing and abject failures of the Home Office in looking after people who are seeking safety.
Instead of an asylum system that supports people to settle into UK society and rebuild their lives in a meaningful and sustainable way, the system is designed to routinely and quietly withhold rights from an entire section of the population. And when we and our colleagues across the UK lobby against this, with years of experience and evidence, we are wilfully ignored.
This cannot go on. Right now in Glasgow, the Home Office and its private contractor must act with the utmost urgency and care to get New Scots into safe, secure homes and to do absolutely everything they can to avoid any further tragedies. There must be a full public inquiry into the circumstances which led to people being forced into long-term stay in hotels without financial support.
We must stop treating people like pieces on a chessboard and instead ensure that dignity, compassion and rights are put at the heart of the UK asylum system.
The article was originally published in the Sunday Times, 05/07/2020 and reproduced on the Scottish Refugee Council website.