SafeDeposits Scotland ends 2021 with record deposits protected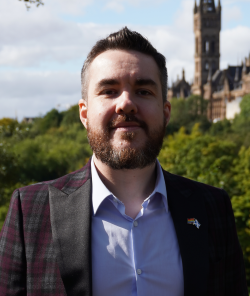 Tenancy deposit scheme SafeDeposits Scotland is protecting more than 150,000 deposits for the first time in its history.
The not-for-profit organisation, which began operating in 2012, passed the record figure for active tenancy deposits it protects at the end of November.
The milestone comes as SafeDeposits prepares to mark its 10th anniversary in 2022. SafeDeposits Scotland was formed following the introduction of the Tenancy Deposit Schemes (Scotland) Regulations 2011, and has grown to become the largest such scheme in the country.
Mike Smith, operations manager at SafeDeposits Scotland, said: "To be simultaneously protecting deposits for more than 150,000 Scottish households is a significant moment for our team, but alongside our own sense of achievement we also see this as a signal of a strong and responsible private rented sector."
"Like many sectors, the PRS has endured a turbulent two years as a result of the Covid-19 pandemic but to witness such a high level of deposit protection with our scheme alone indicates that far from taking their eye off the ball during a time of crisis, Scotland's landlords and letting agents have been more compliant with regulations than ever. This is hugely important for tenants, landlords and letting agents alike."
Separate figures from SafeDeposits meanwhile provide an update on what the scheme calls unclaimed deposits – those that require tenants to provide their bank details in order to receive funds after their landlord has agreed repayment of the deposit at the end of the tenancy.
At the start of December money was waiting to be reunited with tenants from over 3,500 tenancies that have previously ended across Scotland.
Mike Smith added: "With Christmas approaching I am sure many people would welcome an injection of money into their bank balance. I would urge anyone who has previously ended a tenancy and is unsure if they received their deposit back to check their records and get in touch with us if they think we may still be holding those funds."
"We proactively work to reunite tenants with unclaimed deposits and have a dedicated team member who has contacted and returned over £600,000 to tenants who had forgotten about their deposits this year alone, but tenants can get in touch with us directly to get the ball rolling. All we require are the tenant's bank details and as soon as we have these we will make payment within no more than five working days."