Safer in Service Days of Action helps to reduce drug-related harm across the north-east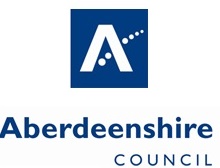 As part of the collaborative approach towards reducing drug-related harm in the north-east of Scotland, community safety partners from Aberdeenshire Council, Aberdeenshire Health & Social Care Partnership and Police Scotland were involved in targeted activities in the Fraserburgh and Banff areas last month.
The 'Safer in Service' Days of Action saw staff from a combination of Community Safety, Criminal Justice Social Work, Substance Misuse, Housing, Children and Families and the Police carrying out engagement and enforcement during the multi-agency approach to tackling the issues associated with drug-related harm in our communities.
Focusing on providing support to those most vulnerable within our communities, more than 180 outreach visits were made to individuals who were offered the support of services designed to keep them safer and reduce the risk of drug-related overdoses and deaths.
There were around 100 positive interactions with members of the public and service users at the Partnership Health Bus with information being issued to support them making or influencing positive life changes.
Complementing the outreach work and to disrupt those involved in exploiting the vulnerable, six drug search warrants were executed and two arrests made for drugs found. Three people were also seen by Social Work/Health while detained and three ASBO warnings were issued linked to drug-dealing related community harm and drug-dealing related anti-social behaviour.
The 'Safer in Service' Days of Action are based on a 4-tier approach:
Outreach
Cross agency teams carry out doorstep visits to people believed to be at risk of drug-related harm. Social Work, Health and Police colleagues offers support and bring people 'into service'
Drop-in
A partnership 'health bus' is stationed prominently in the town centre. Health and Social Work staff in the bus engage with people dropping in and get them 'into service'
Community harm reduction
Community Safety Officers from Aberdeenshire Council proactively investigate and gather evidence of drug dealing related antisocial behaviour. This evidence is used for civil proceedings such as Antisocial Behaviour Orders
Enforcement
Criminal Justice enforcement against drug-dealing activity through Drug Search Warrants. Police execute the warrants and are supported by Health and Social work colleagues who engage with individuals once searches are complete
Vanessa Case, team manager Aberdeenshire Drug and Alcohol Service, said: "This is another welcome opportunity to bring our teams, which comprise Clinical and Social Work staff together with our partners, into a focused outreach-based operation to reach those who we know to be most at risk. Some individuals reach a point where they lose choice about what they can do to change their lives and are unable to take themselves out of the harmful situation.
"This is when outreach in this targeted form becomes the most effective way to reach individuals most at risk. At the same time, we are encouraging communities through visibility and engagement, to contribute directly to the partnership response to the impact of serious organised crime on individuals and families who are our communities."
Chief Inspector Darren Bruce from partnerships, preventions & interventions for North East Division of Police Scotland, added: "This continued work by the partnership focuses around the need for effective intervention and outreach to those most vulnerable in our communities. Enforcement complements the need to focus on those who are vulnerable with targeting those who exploit them, ensuring that every opportunity to use existing and innovative tactics is taken to prevent and disrupt an individual ability to do so.
"We recognise the public's expectation for Police Scotland to take action against those who blight our communities with drugs. This collaborative approach is designed to achieve this whilst primarily focusing on providing effective interventions and reducing the demand for drugs within our communities, making our communities less lucrative to those involved in serious and organised crime."