Saltire awarded two new contracts with North Lanarkshire Council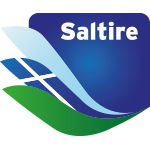 Saltire Facilities Management, which has acted as the main heating service and maintenance provider to North Lanarkshire Council for 20 years, has continued the relationship by winning two new contract awards, for electric heating replacements, and renewable heating replacements.
The electrical heating replacement contract, which is set to run until 2026, is worth approximately £500,000, will be managed by Steven Kerrigan and a dedicated contracts manager, as well as a tenant liaison officer who will be responsible for all tenant engagement.
The renewable heating replacement contract is also five years in duration, and worth up to £3.5 million in total. The scope of this contract includes the removal of existing gas and electric heating systems, and the installation of renewable heating systems in their place, including solar PV panels, air source heat pumps, ground source heat pumps and associated works, including communal renewable heating to tower blocks.
This large and complex contract will be overseen by installations director Alan Murray, and supported by dedicated contract manager Aaron Walker, who will manage all resources.
Tenants will be able to liaise directly with their dedicated tenant laison officer.
Contract manager Aaron Walker said: "Saltire is one of the few large organisations with demonstrable experience in renewables, and we believe this expertise will continue to make us the provider of choice for public sector organisations with zero carbon commitments to meet."
Alan Murray added: "Saltire is looking at a period of real growth, and we know that our reputation for quality puts us ahead of the competition time and time again. It's wonderful to balance our excellent relationship with North Lanarkshire Council with our growing portfolio of new clients across Scotland."