Sanctuary transfer a 'fresh start' for former Thistle tenants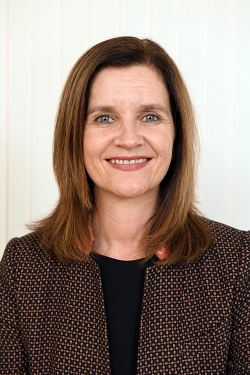 Tenants of Glasgow-based Thistle Housing Association today completed their transfer from the troubled landlord to Sanctuary Scotland.
More than 92% of Thistle tenants who voted in an independent ballot last September supported the transfer to Sanctuary.
Thistle had been subject to statutory intervention since August 2018 due to serious failures and regulatory breaches. Today's directed transfer by the Scottish Housing Regulator marks a new era for more than 1,800 tenants and factored owners.
Pat Cahill, director at Sanctuary Scotland, said: "This is a fresh start for Toryglen and we believe the beginning of a brighter future for the local community. Having provided operational support to Thistle since March last year, we know the issues people want us to fix and we are taking steps to address these as soon as we can.
"Our Assets team is on track to have all of the asbestos in the roof spaces removed by the end of this week. Internal surveys for the kitchen, bathroom and heating replacement programme will be arranged as soon as we're allowed to enter people's homes for non-emergency works. Our Estates team will today start maintaining Toryglen's green space, helping residents keep the area clean and tidy.
"We're also about to appoint contractors to improve Toryglen's public spaces, including neglected back courts and footpaths, and fix all outstanding issues relating to the mismanaged E.ON contract. We are determined to put things right so the community can move forward together with us."
A longstanding criticism of Thistle was the lack of formal channels for residents to have their voices heard. Some customers said they did not trust Thistle because of this and a general lack of transparency. Sanctuary has invited all Toryglen residents to join its Review Panel, a local group with access to Sanctuary's senior team. Through regular meetings the Panel will be able to influence Sanctuary's services in Toryglen. The Panel will also be tasked with monitoring the delivery of Sanctuary Scotland's transfer promises.
Ms Cahill added: "We do all we can to encourage constructive relationships with our residents. We often learn from our conversations with customers and use this learning to improve how we work.
"Our Review Panel will give Toryglen residents an informed voice thanks in part to our willingness to engage. The Panel will be a forum to discuss both the here-and-now and what residents want in the future. Sanctuary can't change what happened in the past but we'll work with the local community to make Toryglen even better."