Sandra Brydon: Weathering the 'perfect storm' of fuel poverty and coronavirus
The 'perfect storm' that is looming large this winter could have devastating consequences for millions across the UK, as Sandra Brydon explains.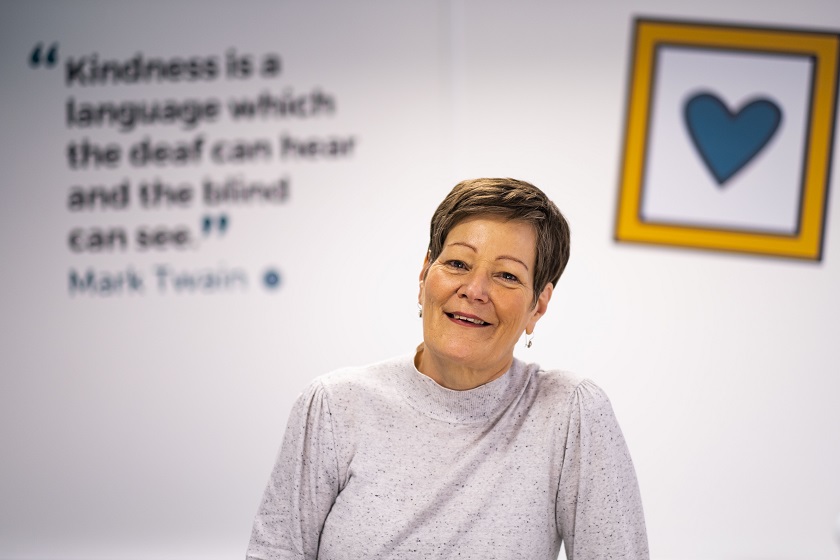 Presently, there's so much uncertainty as to whether or not we'll be facing another lockdown this winter. If we do face a second wave of COVID-19, there is compelling evidence to suggest when it arrives there could be serious implications for millions of the most vulnerable in society.
A paper by the Academy of Medical Sciences 'Preparing for a challenging winter 2020/21' notes that in homes where the temperature is less than 18 degrees centigrade the COVID-19 virus will thrive. The impact this could have on those households in fuel poverty is very worrying indeed.
Latest government figures state 2.4 million households as being in fuel poverty. With an average of 2.4 people per household, close to six million people are suffering through fuel poverty in the UK.
For context, if any is needed, that's equivalent to the population of Denmark, Finland or Norway. A further 200,000 people – two thirds the population of Iceland – could fall into fuel poverty as the economy struggles to recover from lockdown, new analysis suggests.
Before the potentially 'perfect storm' arrives - cold homes, high winter fuel bills, reduced incomes, and a virulent and unrelenting disease – we need to act.
We, in the housing sector, need to do all we can to limit the impact of this 'perfect storm' on people. In conjunction, we need to be working with government and energy providers to the same end.
In Scotland, the Fuel Poverty Act which was introduced last year, re-defined fuel poverty and set the Scottish Government some targets towards eliminating the problem completely by 2040.
The Scottish Government now defines fuel poverty as a household that spends over 10% of its income on energy but still can't maintain an adequate level of heating. To me, this sounds like the correct description and I'm pleased that our government is recognising this, and we want to work with them to make sure this goal is achieved.
At Home Group in Scotland, we have partnered up with Home Energy Scotland, in order to allow us to make direct referrals for customers who are struggling with their energy bills. Home Energy Scotland can provide emergency funding, help with dept from energy companies and help customers to get on the correct tariff. They are funded by the Scottish Government and managed by the Energy Saving Trust and share our mission to help people in Scotland create warmer homes, reduce their bills and help tackle climate change.
Official statistics from 2018 show that a quarter of families in Scotland were thought to be living in fuel poverty with fears that more may now fall into this category. This means that currently, there are pensioners who dread their monthly fuel bill that they know they can't pay and families who fear getting into dept with their energy companies.
And this simply isn't acceptable, and in large part it's avoidable.
The problem at the moment is most people simply don't know that they're eligible for help. And this is why we're doing all we can to ensure that our customers know how to get support and so we are also working to identify people who are entitled to the Warm Home Discount scheme and helping them to apply for it. Housing managers around Scotland are having conversations with vulnerable customers before winter to find out if they are struggling with bills and need support.
And in early autumn, Home Group is launching an extensive winter readiness campaign targeted at its most vulnerable customers across England and Scotland.
However, despite our efforts and our government's good intentions, we do need to do more. We would love to see energy providers review their eligibility criteria and improve application support for more vulnerable customers. There also needs to be some connection with the new act in Scotland to the, already established, Warm Home Discount which offers £140 to eligible customers' fuel bills between October and April. Again, it's a scheme that many don't know they're entitled to.
We're urging the Scottish Government for more alignment with the Fuel Poverty Act and Warm Home Discount and ask for energy providers to ensure a customer known to be on a higher tariff be moved to a better tariff. Also, for them to simplify the process and information around switching tariffs.
Over the longer term, we'd like to see energy providers prioritise those in social and affordable homes as part of its program of switching to smart metering.
We know this can't all be delivered overnight. Some things can be done quickly, some will take longer. But, the sooner we recognise we are letting down some of the UK's most vulnerable people the sooner we can arrest this alarming situation.
With winter looming and the prospect that we'll all be spending a lot more time at home, we need to take action now.
Sandra Brydon is director of Home Group Scotland