Santa visits ACHA member in Oban
A Santa impersonator in the form of Argyll Community Housing Association's Alastair MacGregor dropped in on Valerie Weight from Oban with a surprise Christmas hamper.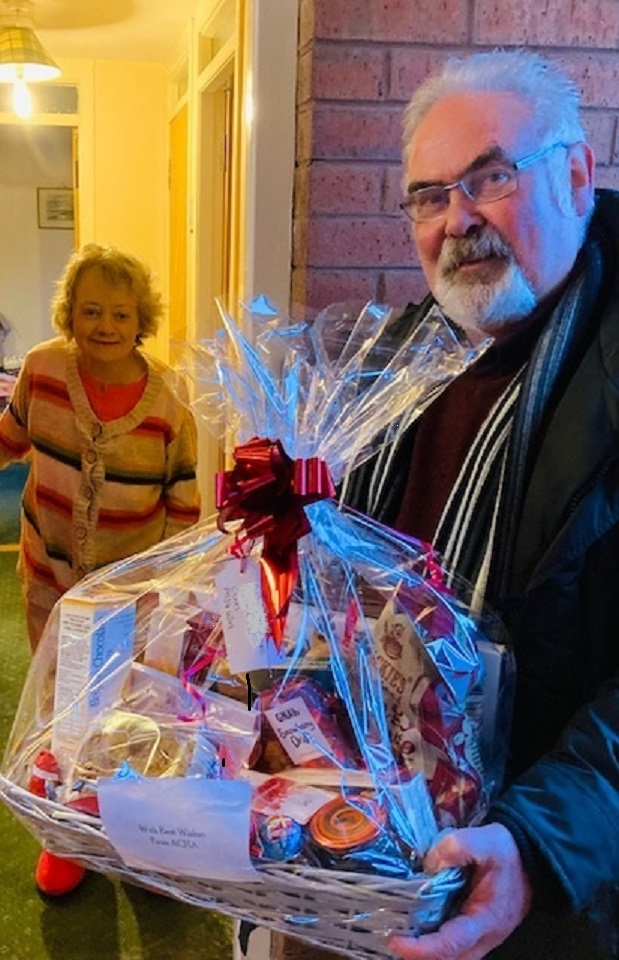 Every year ACHA does a draw for four hampers for ACHA members who are £1 shareholders in the charity.
Ms Weight said: "I was really happy to win the hamper which was a lovely surprise. It is important for me to be a member of the Association as it gives me the opportunity to vote for the tenant members on ACHA's board of management."
Alastair MacGregor, ACHA's chief executive, added: "I am delighted to give Santa a hand and pass on the hamper to Valerie. ACHA's members are the lifeblood of our democracy and our links to communities throughout Argyll and Bute.
"In these most difficult of times, I want to pass on our best wishes to members and our tenants and hope the New Year gives light at the end of the tunnel."