Scotia Homes begins redundancy consultation due to business reorganisation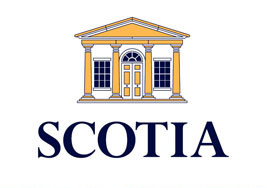 The new owners of Scotia Homes have warned that a reorganisation of the business may lead to redundancies.
A source quoted in The Press & Journal said a redundancy consultation has started among a workforce totalling about 190 people with more than 100 jobs on the line.
Managing director Martin Bruce, who founded the Ellon-based business in 1990 with his late father Bill Bruce, confirmed the reorganisation and potential for redundancies but insisted the number would be "considerably" less than the figure claimed by the source.
Camlin Group, a joint venture owned by property entrepreneurs Bruce Linton and David Cameron, acquired Scotia Homes for an undisclosed sum in May.
Mr Bruce, who retained a minority shareholding under the deal, pledged to keep any job cuts to a minimum and highlighted new developments with the potential to keep as many people as possible in work.
He told The Press & Journal: "As a result of the combined effect of both coronavirus and the widespread redundancies affecting the oil and gas sector in north-east Scotland, Scotia Homes has announced a reorganisation in order to adjust the business.
"This may lead to some redundancies – however, as a direct result of the recent acquisition of Scotia by leading Scottish property stalwarts David Cameron and Bruce Linton, the strategy to geographically diversify is being fast-tracked."
Six new sites are being acquired at locations in the Highlands and on Tayside and work on these will start during the next couple of years, Mr Bruce said.
He added: "This is already bringing benefits to the business which includes there being a significant reduction in the number of potential redundancies.
"Scotia has a strong balance sheet but, nevertheless, with such continuing widespread economic uncertainty, this is a challenging time for all. We will be working with our shareholders, management team and employees to minimise the number of any redundancies."