Scotia Homes profits jump to £3.9m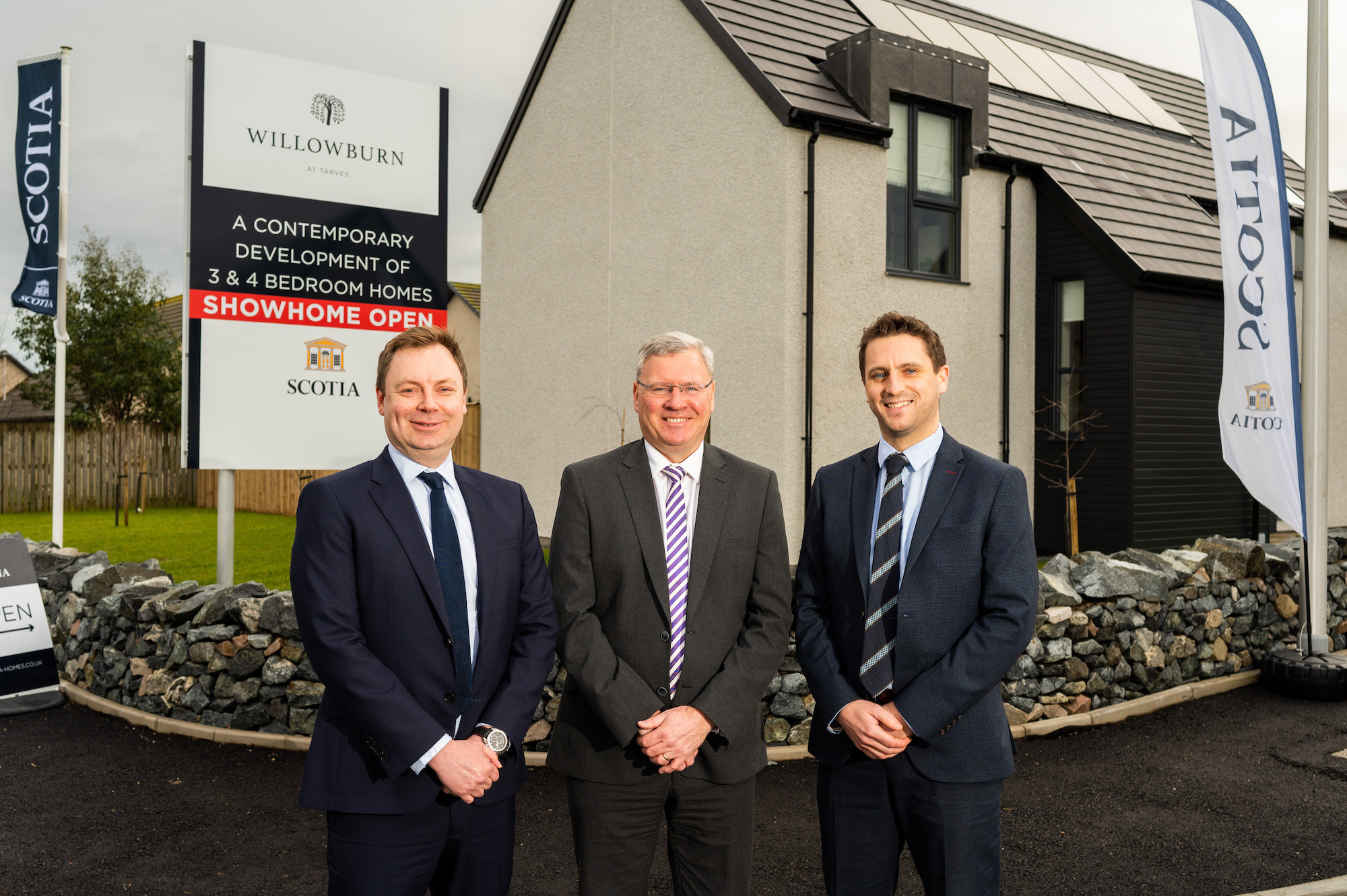 Ellon-headquartered housebuilder Scotia Homes has reported a 16% increase in operating profit to £4.4 million with a pretax profit of £3.9m for the year ended 30th June 2022.
Turnover reached £40m which was 21% ahead of the previous financial year as the business recovered from the impact of the pandemic. Housebuild completions increased to 165 units, up from 142 in 2021.
Joint managing director of Scotia Homes, Graham Reid, said: "Our 2022 results are really impressive considering the challenges that we faced with labour and material availability shortages and high levels of cost inflation during the period.
"We saw increased sales volumes across all of our sites and with house price inflation continuing to outstrip material price increases, our Gross Margins were further improved to an excellent 24%."
Mr Reid added: "The benefit of our geographic diversification strategy was very apparent as our sites in Angus and the Highlands delivered strong sales performance whilst Aberdeen City and Shire showed a more steady recovery from the price falls seen over the previous 5 years.
"We were also delighted to be recognised as the first housebuilder in the UK to receive the Gold Award from the NextGeneration initiative for our development site in Brechin.
"The NextGeneration Benchmark was designed for assessing the corporate sustainability of the largest housebuilders in the UK, but recently the service offering has been expanded to support all housebuilders across the UK, regardless of size, to improve their sustainability performance."
Chairman Gary Gerrard commented: "2022 was an extremely busy year for our colleagues as we delivered an excellent trading performance in challenging circumstances and continued substantial investment in our landbank and work-in-progress which increased to £44.2m (2021 £30m) as at the year end.
"Scotia's Consolidated Balance Sheet is strong with Net Assets increasing to £25.2m and Net Bank Debt of £13m.
"The Group has substantial headroom in its Revolving Credit Facility with Bank of Scotland which is committed until June 2025 and we continue to benefit from strong Shareholder support in growing the business."
Mr Gerrard added: "Our board continues to monitor the changing economic landscape on a regular basis and the operating environment across the housebuilding sector has undoubtedly become more challenging since the year end.
"A combination of high cost inflation and weaker demand due to the cost of living squeeze and increasing mortgage rates has depressed enquiry rates. The board continues to monitor the situation closely and is using incentives such as Part-Exchange, Assisted Sale and Mortgage subsidy to support sales levels.
"The Group has a strong level of forward sales and we remain confident that demand for our high quality homes in desirable locations will be sustained notwithstanding the difficult macro-economic situation."
He concluded: "We remain encouraged by the continued recovery in the residential property market in Aberdeen City and Shire and we continue to see strong demand for our prime sites in areas such as Aviemore and Kincraig in the Cairngorm National Park.
"We continue to invest in the business and completed the acquisition of Timber Kit manufacturer, Caledonia Homes (Scotland) Limited post year end.
"I would like to welcome all the staff at Caledonia Homes to the Scotia Group and thank all our colleagues for their ongoing hard work and commitment in continuing to deliver high quality houses for our customers."
Scotia Homes has current and future developments in Aberdeen, Arbroath, Aviemore, Ballater, Blairgowrie, Brechin, Braemar, Dundee, Ellon, Forfar, Inverness, Kincraig, Kintore, Laurencekirk, Nairn, Newmacher, Old Meldrum, Perth, St Andrews and Tarves.