Scotia Homes warns of potential redundancies amid operations review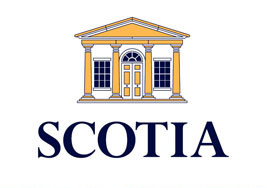 Aberdeenshire housebuilder Scotia Homes has confirmed that it is undertaking a review of its business, with the potential for job losses.
The firm said "continuing challenges" affecting the property market since the oil industry downturn in 2014 and "heightening uncertainties related to Brexit" were major factors in the decision.
Ellon-headquartered Scotia sells homes all throughout Scotland and employs staff across the country.
It is not clear how many of its staff are at risk.
The company said in a statement: "Scotia Homes Limited can confirm that it is undertaking a review of its business which will include consideration of staffing levels with potential for some redundancies and the fast-tracking of implementation of enhanced systems to support the delivery of continually improving efficiencies."
Scotia Homes managing director Martin Bruce said the decision to undertake the review "has not been taken lightly".
"It was only decided following very thorough consideration of the impact of improving efficiencies, market conditions and delivery timelines for forthcoming projects," he added.
"Despite some promising signs over the summer of a potential recovery to the property market, the uncertainties presented by Brexit confusion are causing continuing challenges to trading and this is compounded by third party delays affecting new start sites.
"This re-organisation process will be undertaken over the next few months and is likely to result in some redundancies."
He said the business was "well-placed" with a "strong order book of advanced sales", but stressed "it is important to position the business to ensure long-term stability".
Vaughan Hart, managing director of the Scottish Building Federation, said the announcement was "worrying news" from a successful Scottish housebuilder.
"What this does show, however, is the correlation between the funding of services such as planning, and the success of the Scottish economy," he told The Press & Journal.
"Delays in the planning process mean that companies – even those with strong order books, skills and finance – can struggle to deliver for local economies due to forces outwith their control."