Scotland's civil and business leaders challenge Holyrood to act now on climate commitments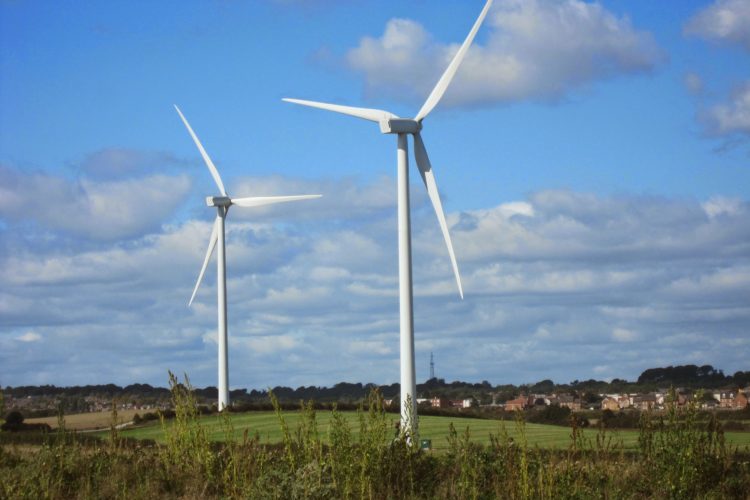 The Climate Emergency Response Group (CERG) has today launched a report outlining the key actions the Scottish Government must take now to accelerate its response to the climate emergency.
With the eyes of the world on Glasgow in November, in the pivotal year of COP26, the new report 'Delivering on Scotland's response to the climate emergency - 12 immediate actions for the new Scottish Government', outlines the key actions CERG believes the Scottish Government must implement now, if Scotland is to meet agreed international and national climate goals.
The report comes just weeks after the latest report from the Intergovernmental Panel on Climate Change (IPCC) which made the gravity of the situation demonstrably clear: failure to limit global temperature rises to 1.5 degrees will lead to more extreme heatwaves, droughts, and flooding.
While CERG welcomes the Scottish Government's commitments in support of a just transition to net-zero and a green recovery, there is no time to lose. The Government must demonstrate how commitments will be delivered at pace, working in partnership with the public and private sector.
The 12 key actions in CERG's independent report clearly outline the practical, workable priorities needed in this vital year of COP26 to reduce emissions, create new industries and permanent jobs, clean air, and healthy communities, while tackling inequality. Scotland's first citizen's assembly focused on climate change, Scotland's Climate Assembly, recently issued its latest report which shows strong public appetite for bold, transformative actions.
The 12 immediate actions are:
Transform four Scottish cities with a whole community approach to net-zero
Make greener non-domestic buildings in which to work, study and relax
Upskill the workforce to create Scotland's net-zero and climate adapted future
Mobilise public sector expenditure to address the climate emergency
Unite central and local Government to deliver on net-zero and create resilient places
Green Scotland's City Region and Growth Deals
Make the climate emergency a guiding principle in all planning decisions
Solve real and specific financing challenges to secure private sector investment
Incentivise climate and nature friendly farming now
Drive adoption of sustainable, healthy, climate-friendly diets
Maximise natural solutions to mitigate and adapt to the climate emergency on land and at sea
Bring all citizens to the heart of decisions about how we respond to the climate emergency.
Mike Thornton, chief executive of the Energy Saving Trust, a member of CERG, commented: "The clock is ticking. We must act now as the climate emergency is upon us and swift action is required from the Scottish Government to decisively change the trajectory of global carbon emissions and keep the rise in temperatures, as stated in the Paris Agreement, below the 2.0 degrees, and ideally to 1.5 degrees. We have a narrow window of opportunity to act. The CERG report provides 12 actions that can and will make a difference on the ground over the next 12 months."
The first recommendation proposes that by 2022 at least four Scottish cities will adopt a whole community approach to net-zero. This would mean developing business cases for large scale transformation of places involving buildings, transport, and green spaces with the goal of reducing emissions, blending public and private investment. This is coupled with the aspiration to make every Scottish city 'vehicle emission free' as far as possible by 2030.
Stefanie O'Gorman, director of sustainable economics at Ramboll, who is also on the steering group of CERG, added: "A high proportion of Scotland's emissions come from cities, so faster progress must be made in all cities for Scotland to meet its climate targets. Transportation is a very high producer of carbon emissions and an area where there have been minimal reductions in the last 20 years, hence our aspiration for every Scottish city to become vehicle emission free by 2030.
"A massive scale up of ambition and resources is needed to transform our cities into thriving places of low carbon living and working, with Government, the private sector and civic society all needing to play their part. We believe this recommendation will support the just transition through the creation of jobs and services, increased productivity and connectivity, improved health and wellbeing for residents, and will make Scottish cities attractive for inward investment and migration."
Over the next 12 months, guidelines to develop sustainable, healthy and climate friendly diets is another key recommendation from CERG. These guidelines will include developing a definition, criteria, and public guidance on climate-friendly, sustainable, and healthy diets, with testing and implementing the guidance through public procurement.
Fellow CERG steering group member, Sarah Jane Laing, chief executive of Scottish Land Estates, commented: "A sustainable, climate friendly diet is good for our health and good for the planet. However, consumers are confused about what food decisions they should make in the best interests of the planet and their own health. Therefore, guidance and practical advice is necessary for people to make informed choices."
Upskilling Scotland's workforce, with the aim of creating a net-zero and climate adapted future, is a key recommendation to include increasing the number, diversity, and flexibility of low carbon work-based learning opportunities for school leavers, graduates, and the existing workforce, with long term funding programmes. Again, this is coupled with developing new climate-relevant Standards and modules for apprenticeships, including mandatory climate literacy skills.
Dave Reay, Professor of Carbon Management and Education at the University of Edinburgh, a member of CERG, said: "There is no doubt that to achieve a net-zero transition, we require a massive scale up of work-based learning opportunities to build the skilled workforce needed. This recommendation will also directly help the COVID19 recovery by providing immediate paid opportunities for young people who are facing a cliff edge of long-term employment, coupled with supporting a just transition by helping workers in high carbon jobs access the paid opportunities to reskill and upskill.
"We need to deliver the actions set out within the Government's Climate Emergency Skills Action Plan into immediate job and training opportunities as soon as possible. Upfront investment now will tackle the climate emergency and underpin a just transition, while simultaneously boosting the economy through avoiding unemployment."
Bringing all citizens to the heart of decisions about how we respond to the climate emergency is also seen as essential. This would include regular leadership briefings to the people of Scotland in the run up to COP26 and beyond, and hosting media and public events to debate the Scotland Climate Assembly's 'Call to Action' to engage all people in dialogue about Scotland's net-zero future.
Daisy Narayanan, member of Scotland's Climate Assembly Evidence Group and CERG steering group member, concluded: "Engagement across all of society is absolutely vital for a successful response to the climate emergency and there is an increasing public concern due to the recent incidences of extreme weather experienced in recent times. We have seen the benefit of regular communication and visible leadership throughout the COVID-19 crisis. We wish this to continue, with Scotland's political leaders speaking with a clear unified voice, so everyone understands the urgency of the need to act. With world leaders gathered in November at COP26, this is a time like no other for Scotland to show it is serious about delivering on its ambitious climate targets."