Scottish Borders Council warns of slow coronavirus recovery amid £15m loss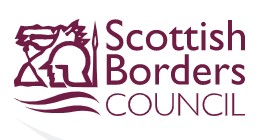 Scottish Borders Council has warned of a "very long and difficult" recovery process following the coronavirus pandemic after it estimated that the pandemic had cost it more than £15 million.
A report from the local authority has also outlined an early fall in council tax payments of £600,000. It warned that if that continued for the rest of the financial year it could cost the council £7.2m.
The council added that the current pandemic is causing a major impact in delivery of public services, with the council having a key role to play in supporting Borders communities, businesses and residents during this time. As well as directly dealing with the impact of the virus and protecting communities, the council is now preparing for the re-opening of key public services across the region, in line with the Scottish Government's Route Map.
The local authority also said that the level of additional financial support provided to the council has "not been sufficient to fund the full financial impact of COVID-19 and there has also been a significant impact on the level of income which funds local services".
The report said that the impact of COVID-19 on council finances would be "prolonged" and would need "significant action" to allow the authority to continue to support the most vulnerable people in the region.
It said action to deploy staff to support key services had been "very successful" but could result in "challenges" when other services started to resume, BBC News reports.
The report added: "The council will need to make difficult decisions, revise revenue and capital plans and reprioritise expenditure to support those who need it most."
Read all of our articles relating to COVID-19 here.