Scottish Government announces support for innovation projects
An initiative to use technology to manage the condition of private tenement communal areas is one of ten new projects to have joined a Scottish Government accelerator programme.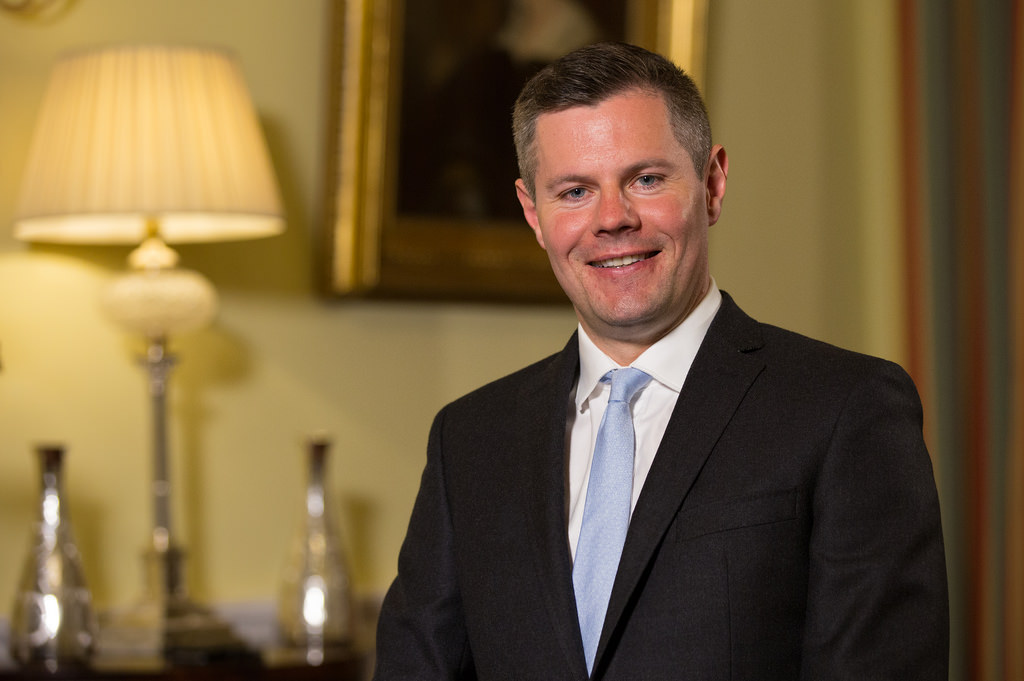 Set up in 2016 to help organisations secure investment and create jobs, the CivTech Accelerator programme has delivered three successful cycles.
The accelerator programme harnesses entrepreneurial tech innovation – typically from start-ups and SMEs – to solve identified public sector challenges.
To date, the scheme has helped to create 94 jobs and led to participants winning over £8.5 million in contracts.
CivTech 4.0 launched in June 2019 with ten challenges and 14 companies joining the Accelerator on 5 November.
One of the successful projects is by Novoville whose challenge is to work on how technology can be used to manage the property condition of communal areas in privately owned tenements.
Another project, by Lumera Health, is aiming to build a digital assessment tool for people living with dementia to help them find the best technology to maintain their independence.
Speaking as he announced the latest round of projects benefitting from the programme, economy secretary Derek Mackay said: "Scotland is highly regarded around the world for supporting ambitious businesses to innovate and grow.
"I am delighted to announce the latest successful companies who will now work to create solutions to public sector challenges. These include looking at new ways to tackle the climate emergency, as well as ways in which we can improve the well-being of people across Scotland.
"I look forward to seeing the results of CivTech 4.0 and the positive impact that these new projects will make."
The full list of successful projects CivTech 4.0 is as follows:
| | | |
| --- | --- | --- |
| Challenge Sponsor | Successful Company | Challenge |
| Skills Development Scotland | Global Trails | How can technology help us inform and inspire primary school pupils to think differently about their future careers? |
| Alzheimer Scotland and Scottish Government | Lumera Health | How can we help people with long-term illnesses access technologies that can enhance their care? |
| SAAS | Wallet.Services | How can technology be used to enable easier access to all available SAAS funding opportunities and reduce drop-out rates for disadvantaged groups? |
| City of Edinburgh Council | Novoville | How can we use technology to manage the property condition of communal areas in privately owned tenements? |
| Glasgow City Council | Reshape Technology | How can we harness the power of data to help Glasgow's citizens reduce their carbon footprint and make the city more resilient to the impacts of climate change? |
| West Dunbartonshire Council | M2M Cloud | How can we use technology to track off-network Council assets at minimal cost? |
| West Dunbartonshire Council | Trickle Data Insights | How can technology help support line managers and employees to be proactive in sharing and accessing available support when it is needed? |
| Scottish Government People Services | Amiqus | How can we use technology to make the Scottish Government pre-employment check and on-boarding process more efficient? |
| Transport Scotland | Deblur | How can we use Technology to help enforce a potential Blue Badge holder exemption from Low Emission Zones in Scotland? |
| Forestry and Land Scotland | Elsoms Seeds; Silvibio; Cumbria Tree Growers; Forest Research; Forestart | How might we use technology to make better use of Scotland's valuable but limited supply of high quality tree seed? |