Scottish Government calls for National Debt Plan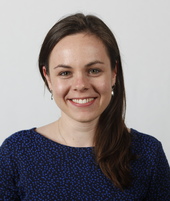 Finance secretary Kate Forbes has urged the UK Government to introduce a range of vital new measures to support Scotland's response to the current economic crisis brought about by the coronavirus pandemic.
Writing to the Chancellor in advance of his Economic Update on July 8, Ms Forbes has called for a National Debt Plan to help households experiencing financial hardship cope with loan, mortgage and rent payments.
Ms Forbes also wants the UK Government to introduce a jobs guarantee for young people, to ensure they have access to work, an apprenticeship or training.
Other proposed measures include a temporary reduction in the standard rate of VAT to 15%and the easing of the financial restrictions imposed on devolved governments across the UK.
In the letter, Ms Forbes points to the recent 'COVID-19: UK Fiscal Path– A New Approach' report which was shared with the chief secretary to the treasury upon its publication.
The report also outlines a number of specific actions that the Scottish Government propose the UK Government takes to kick-start the economy that include:
A jobs guarantee scheme for young people and extended sector-specific employment and business support schemes
Two pence cut in employers' National Insurance contributions to reduce the cost of hiring staff
Suspension of the Apprenticeship Levy to minimise the impact on payroll for employers, while maintaining investment in skills and apprenticeships
A National Debt Plan to help business and household budgets recover from the effects of the pandemic
Using public money to protect jobs and livelihoods through support schemes, and to increase the responsiveness, accessibility and generosity of the UK welfare safety net so that it provides sufficient support for people in and out of work
New fiscal rules which prioritise economic stimulus over deficit reduction in times of crisis;
Accelerated major investment in low-carbon initiatives, energy efficiency and digital infrastructure.
The full letter can be found here.
Read all of our articles relating to COVID-19 here.