Scottish Government launches new dementia strategy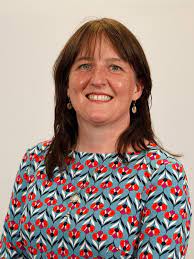 Improving the lives of people with dementia is at the heart of a new 10-year strategy launched by the Scottish Government.
The strategy, Everyone's Story, outlines a vision for dementia policy over the next decade and identifies a number of priorities which would improve the lives of people living with dementia, their families and carers.
These include support pre and post diagnosis, actions to enable more people to live well in their communities, involving those affected in the design and delivery of their own support and access to care from a skilled and trauma-informed workforce when appropriate
The strategy commits to tackling stigma as a priority and aims to do this by making sure two-year delivery plans will be agreed to ensure progress is made. The first plan is to be published at the end of this year.
The strategy, launched during Dementia Awareness Week, is a joint publication by the Scottish Government and the Convention of Scottish Local Authorities (COSLA).
Mental wellbeing minister, Maree Todd, said: "Dementia is a brain health condition which impacts at least 90,000 people across Scotland, as well as their families and their communities. This strategy sets out what we want to achieve and the difference we want to make to people's lives.
"Diagnosis can bring significant mental health and wellbeing challenges that need to be acknowledged and addressed to ensure a person's rights are upheld. That's why the strategy was developed in collaboration with the National Dementia Lived Experience Panel. We want everyone affected to be involved in its delivery."
COSLA health and social care spokesperson, Councillor Paul Kelly, added: "We welcome this strategy as it rightly challenges us to do more and go even further, to continue to improve the care and support for people living with dementia and their care partners. Delivering it will require us all to continue to work collaboratively in a positive and proactive manner, while respecting each other's different experiences of dementia."
Welcoming the new strategy, Age Scotland's head of dementia, Dr Kainde Manji, said: "We are delighted to welcome the Scottish Government's new dementia strategy and commend the steps taken to involve people with lived experience at every stage of the process.
"This ten-year strategy is an ambitious long-term commitment to those living with dementia and their unpaid carers, whose stories feature heavily throughout the strategy document, with 2-year implementation plans in place to ensure delivery and accountability.
"The commitments outlined today represent an extremely positive step towards ensuring every person living with dementia receives the care and support they deserve, as well as recognising the needs of unpaid carers in their own right.
"The importance of community-based approaches came up time and time again during our engagement work, so it's heartening to see a strategy which features such strong recognition of the role that Dementia Friendly Communities and Meeting Centres play in post-diagnostic support.
"Ultimately, the proof will be in the implementation of the strategy and how it delivers for those living with dementia and their carers. It is vital that we get that right, and we welcome the opportunity to be part of the strategy's delivery group. Alongside our members, we look forward to our continued work with the Scottish Government to ensure the ambitions outlined become a reality."