Scottish Home Awards launches for 15th year
The Scottish Home Awards celebrates its 15th anniversary with the launch of its 2022 programme.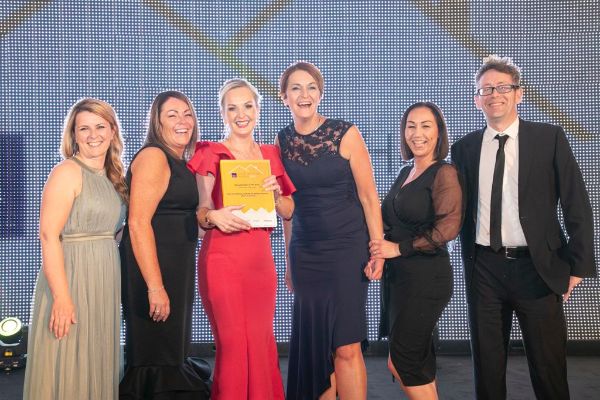 Sponsored by Ross & Liddell, the independent awards programme helps house builders and housing associations sell, rent, or promote their properties and businesses more effectively and raises awareness of high-quality standards in construction and customer care.
A panel of 14 judges drawn from across the Scottish housing industry will be chaired by Colin Cumberland, director of Eskgrove Homes.
He said: "I'm looking forward to chairing the judging of the Scottish Home Awards and working with KDMedia to continue their important contribution to the house building industry. As a former winner of the awards, I know how much these awards mean. I'm looking forward to assessing entries, visiting sites, and revealing the winners at the Awards dinner in Glasgow."
The Scottish Home Awards are sponsored by property managers Ross & Liddell, and managing director Andrew Cunningham returns to the judging panel.
He added: "Ross & Liddell are proud sponsors of The Scottish Home Awards. We are looking forward to another successful year reviewing entries which reflect the ever-improving quality and variety of new build housing being delivered throughout Scotland."
Entrants have until March 24 to complete their submissions. The finalists will be revealed in May, prior to the annual awards dinner and celebration which takes place at the DoubleTree by Hilton Hotel Glasgow Central on June 23.
The awards support 'It's Good 2 Give' and The Ripple Retreat a luxury residential retreat on the shores of Loch Venacher in Loch Lomond & The Trossachs National Park.
The Scottish Home Awards 2022 categories:
Housebuilder of the Year (More than 100 units) – Sponsored by Openreach
Housebuilder of the Year (Less than 100 units) – Sponsored by Hyperoptic
Housing Association of the Year - Sponsored by Global Home Warranties
Affordable Housing Development of the Year (private sale)
Affordable Housing Development of the Year (social rent)
Apartment Development of the Year (private sale) – Sponsored by Porcelanosa
Community Contribution Award – Sponsored by Aico
House of the Year
Housing Regeneration Project of the Year
Innovation in Design
Large Housing Development of the Year (private sale) - Sponsored by NHBC
Small Housing Development of the Year (private sale)
Renovation of the Year
Residential Letting Team of the Year - Sponsored by Citylets
Show Home of the Year - Sponsored by Artisan
Starter Home of the Year - Sponsored by Ross & Liddell