Scottish Land Commission's new hub to inspire people to think differently about land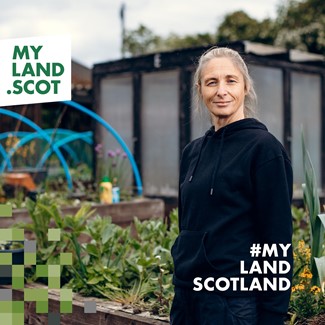 The Scottish Land Commission has today launched a new campaign that aims to connect people to the land around them, using inspiring stories to show how Scotland's land is owned, used and managed impacts people and the lives of those around them.
The campaign is centred around a brand-new content hub, MyLand.scot which will connect the public with land and how it has an effect on everyday life, from how it impacts work and employment, to empowering communities, to how it can affect house prices within Scotland, and much more.
The campaign aims to inspire Scottish residents – particularly those in urban Scotland – to participate in land-related conversations, ensuring land is used fairly and productively. MyLand.scot is also a place where residents within Scotland can find relevant information and resources.
Hamish Trench, chief executive of the Scottish Land Commission, said: "The way we own and use land influences many parts of our everyday lives. From the price and availability of housing, access to greenspace, the effects of derelict sites in the heart of our communities, our ability to take climate action to giving people the means and confidence to build businesses and communities.
"'MyLand' shines a light on communities taking an interest in the land around them so that it benefits everybody. We hope that these stories inspire people to have a look at the land around them and stir interest to take action. Helping to create a Scotland where everybody benefits from the ownership, management and use of the nation's land."
As part of the campaign, the Scottish Land Commission will be launching a brand-new podcast, The Lay of the Land, hosted by filmmaker and broadcaster Calum Maclean. Calum Maclean is best known for his work on BBC's 'The Social' and BBC Alba series 'Dhan Uisge', which shared some of Scotland's hidden outdoor swimming spots.
The new podcast aims to explore what land means to the people of Scotland: from the way it is used and owned and how those decisions are made, to the reuse of derelict sites and the wonderful transformations that have happened in communities across Scotland. Through discussion with a variety of guests, the podcast will explore how Scots can become more involved with the land around them and how being more engaged in the conversation can bring significant benefits to lives and local communities.