Scottish Refugee Council launches Afghan support network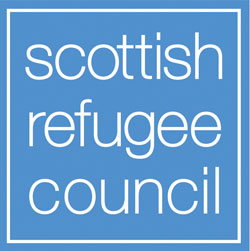 The Scottish Refugee Council has started an Afghan Support Network to coordinate all of its members' generous offers of support for Afghan refugees.
The council has offered thanks to everyone who has taken the time to contact it with kind offers of practical support for people fleeing the Taliban. It has urged that individuals use its quick and easy online form to let the council know how you can help so it can plan ahead and get ready to welcome Afghans arriving in Scotland.
The situation in Afghanistan is fast moving. Even before the current crisis unfolded, many local authorities in Scotland had agreed to welcome people from Afghanistan under the UK Government's Afghan Relocations and Assistance Policy (ARAP). The ARAP scheme was launched in April this year to resettle Afghan nationals whose lives are at risk because they supported British operations in Afghanistan.
On Wednesday 18 August, the Prime Minister announced that the UK would resettle a further 20,000 people fleeing the Taliban – 5,000 in the first year – as part of a new Afghanistan Citizens' Resettlement Scheme.
The Scottish Refugee Council is already in conversation with the Scottish Government and local authorities, who will be supporting refugees as part of these resettlement programmes. But the council is still waiting for the Home Office to provide more information about how the new scheme will work, when it will begin, and who will be eligible to apply.
The council said: "So much is still unclear. What we do know is that many of you want to help. Grassroots organisations and community groups can register to be part of our Afghan Support Network by letting us know where they're based and what services they can provide. This will allow us to coordinate all these offers of support so we can quickly identify what services are available and where they are most needed."
To register your offer of support, please complete this form.
The Scottish Refugee Council has said that it is still in the early stages of planning and the needs of the men, women and children arriving from Afghanistan are not yet known. It added that once it has more details, the organisation will be in touch to let individuals who have offered help know how their support could be best used to help Afghan refugees.
The council will be sharing regular updates on its website and social media platforms.
A Home Office spokesperson said: "The UK has a proud history of protecting people in life-threatening situations and we are determined to help as many Afghans as possible through the Afghan Citizens' Resettlement Scheme.
"We will welcome 5,000 Afghans in year one, with an ambition of resettling up to 20,000 in the long term if needed. This is a sustainable intake, in line with most of our international partners. The welfare of every new arrival is vital and the scheme must be run in a way that allows refugees to properly supported in every aspect of starting their new lives.
"The Government is also helping those who supported British soldiers and their families with the Afghan Relocations and Assistance Policy which is incredibly generous scheme and has been significantly expanded. It is expected to help 5,000 Afghans relocate this year."