Scottish site managers awarded for house building excellence
Three house building site managers were crowned winners in the Scotland finals of the NHBC Pride in the Job Awards 2019 at a ceremony held at The Hilton Glasgow last week.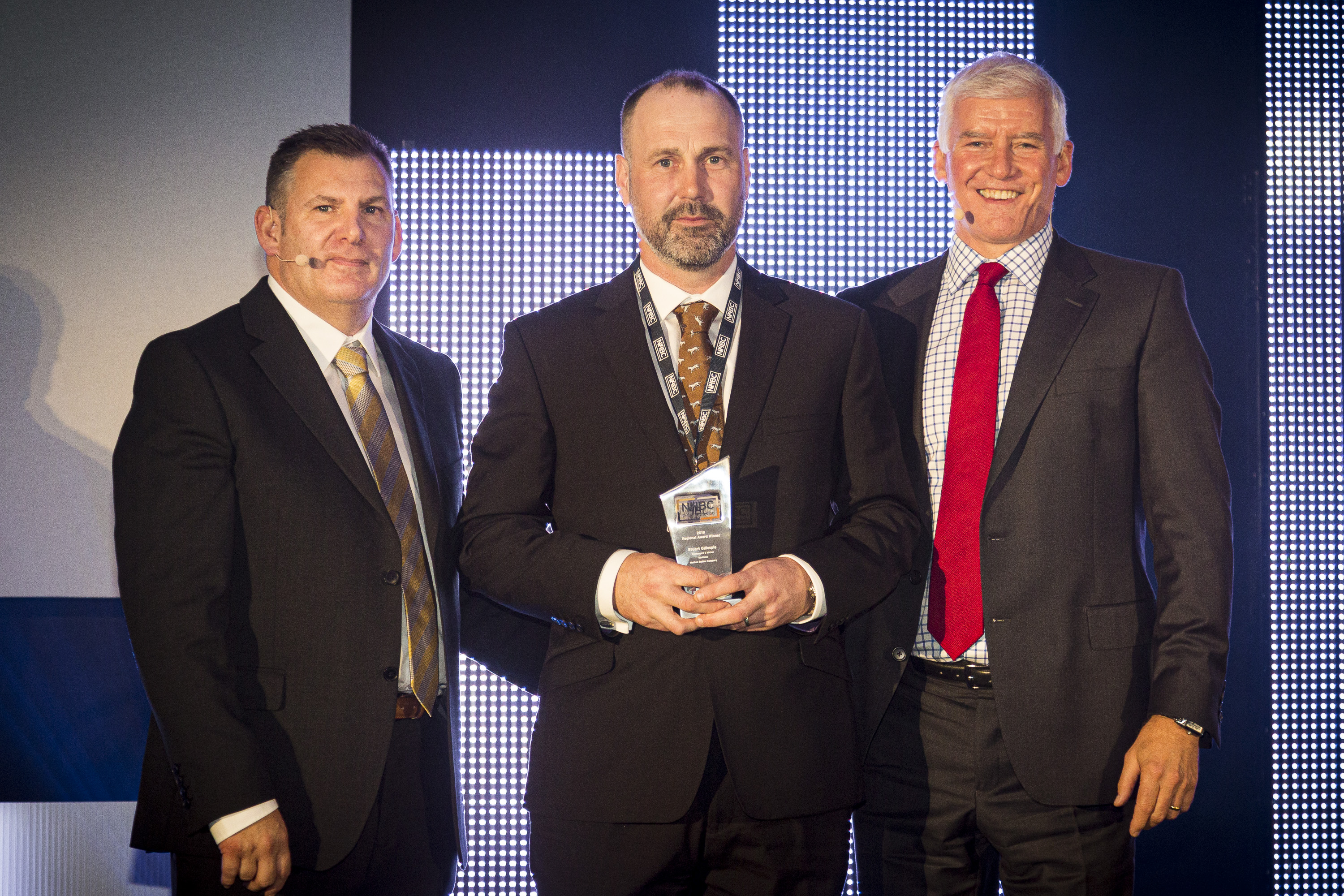 Now in their 39th year, the awards organised by the warranty and insurance provider recognise and reward a site manager's dedication to achieving the highest standards in house building, and their commitment to building homes of outstanding quality.
Site managers are automatically entered into the competition if they are working on a site registered for NHBC warranty. The competition is free, and the winners are decided by a panel of expert judges making site visits; this year's winners showed impressive dedication to achieving the highest quality on his site.
Iain Alexander from Taylor Wimpey West Scotland was named Large Builder category winner for The Benthall Farm development in East Kilbride.
Commenting on what he enjoys most about his job, Iain said: "I love the daily challenge of onsite work."
This is Iain's first regional award having won five awards in the first round of the competition between 2012-2018.
Stuart Gillespie from Mactaggart & Mickel Homes Ltd won the Medium Builder category for the Greenan Views development in Ayr. Stuart is no stranger to winning NHBC Pride in the Job awards having previously claimed the Supreme Winner title four times and has been awarded runner-up on a further three occasions.
Stuart Gillespie said: "Health and safety lies at the heart of Mactaggart & Mickel and is integral to achieving quality on site. As part of our commitment, we have heavily invested resource and time into maintaining the highest standards for our site teams and our visitors across all of our developments in Scotland and England.
"We are proud to work with NHBC and value the recognition the Health and Safety Awards and Pride in the Job provide. The NHBC awards hold particular value as they are chosen by our peers in the industry."
Mark Foley from CALA Evans Restoration Limited was crowned the Multi-storey category winner for the Donaldsons site in Edinburgh. Mark has been in the building industry for 26 years, and for the last 18 years has been managing sites. This is Mark's second Regional Award, having won his first in 2008.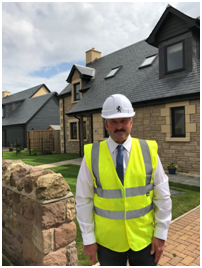 Jeff Loughlin from Hudson Hirsel LLP was crowned the Small Builder category winner for the Donaldsons site in Edinburgh. Jeff started his career in the building industry over 40 years ago, as an apprentice joiner in 1978.
Commenting on what he enjoys most about his job, Jeff said "meeting clients and going through the journey of building their house with them until finally handing over the keys to their new home". Jeff has previously won Quality Awards in 2016 and 2017.
Jamie Hudson, managing partner of Hudson Hirsel, added: "This is the most important award we can win as it acknowledges the hard work and attention to detail that Jeff and the rest of the team put into building new homes for our customers.
"Jeff has been with Hudson Hirsel for over 10 years and this award is well-deserved recognition of his strive for excellence and in delivering high-quality homes with many traditional details."
A further nine site managers across Scotland were awarded with a Seal of Excellence at the ceremony having gained a Quality Award in the first round of the competition in June:
Ian Bruce from H & H Properties (UK) Limited for Riverside Apartments, Dundee
John Dawson from Barratt North Scotland for Ness Castle, Inverness
Jeff Calder from Barratt North Scotland for Waterfront Apartments, Inverness
Jim Martin from Miller Homes Scotland for Ferrygate Meadow, North Berwick
Colin Graham from Barratt East Scotland for Greenacres, Edinburgh
David McClure from Taylor Wimpey West Scotland for Maidenhill, Glasgow
Alexander Taylor from Scotia Homes for Collieburn, Peterhead
George Carty from Bellway Homes Limited Scotland for Manor Park, Cumbernauld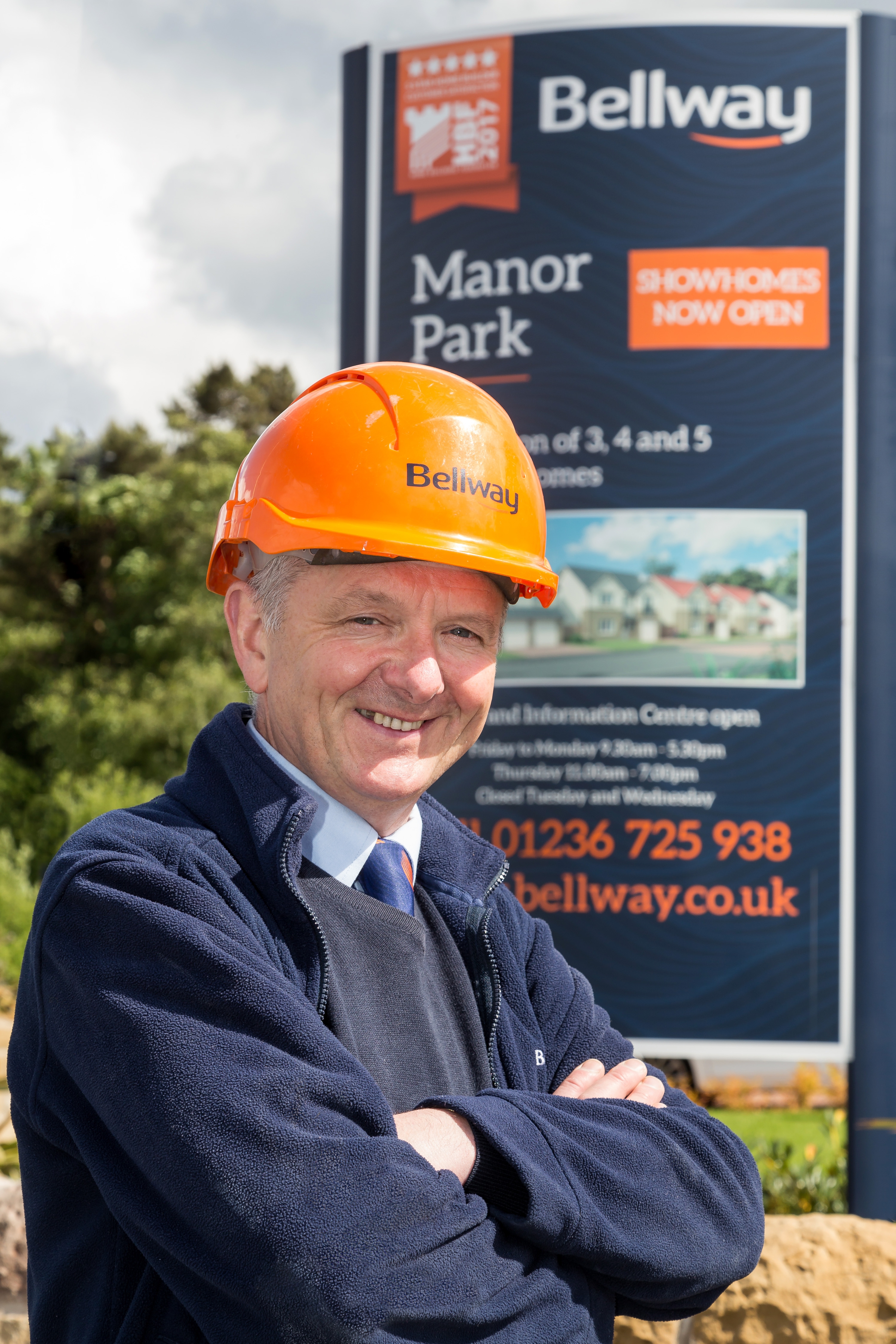 Bellway's George Carty, from Cumbernauld Village, picked up his second Seal for his work at Manor Park in Carrickstone and his seventh in total.
He said: "You never take winning an award for granted and the standard of competition just seems to get higher every year, so I was absolutely thrilled when they read my name out.
"I am so lucky to have been working with a great team of Bellway site staff and fantastic subcontractors, who all share the same drive to build exceptional homes that people are proud to live in."
Andy Borland, head of construction Bellway Homes Ltd (Scotland West), said: "Most site managers aspire to be Seal of Excellence winners and we are so proud of George who is a shining example of how hard work, great communication skills and meticulous planning pay off.
"He is a real inspiration to those around him and his work is the gold standard for everyone who works on site for Bellway across Scotland. If we could find a way to clone him we would."
Commenting on all the winners, NHBC director Scotland, John Mack, said: "A site manager's job is one of the toughest in house building and they carry out a role that has many hats. They are the pivotal part in building someone's home, ensuring it is built on time and on budget while maintaining high quality and the safety of everyone on-site.
"To reach this level of the competition means you are at the very top of the house-building industry. The winning site managers are all building homes to an exceptional standard and are worthy winners. Congratulations to all the winners and good luck to the regional winners in the final stage of the competition."
The Scotland winners will now go on to compete for the ultimate title in house building, Supreme Award Winners, to be unveiled at a gala ceremony in January 2020.