Senior appointments to facilitate growth at iOpt
Glasgow-based tech company iOpt has made two senior appointments to help facilitate its ambitious plans for growth.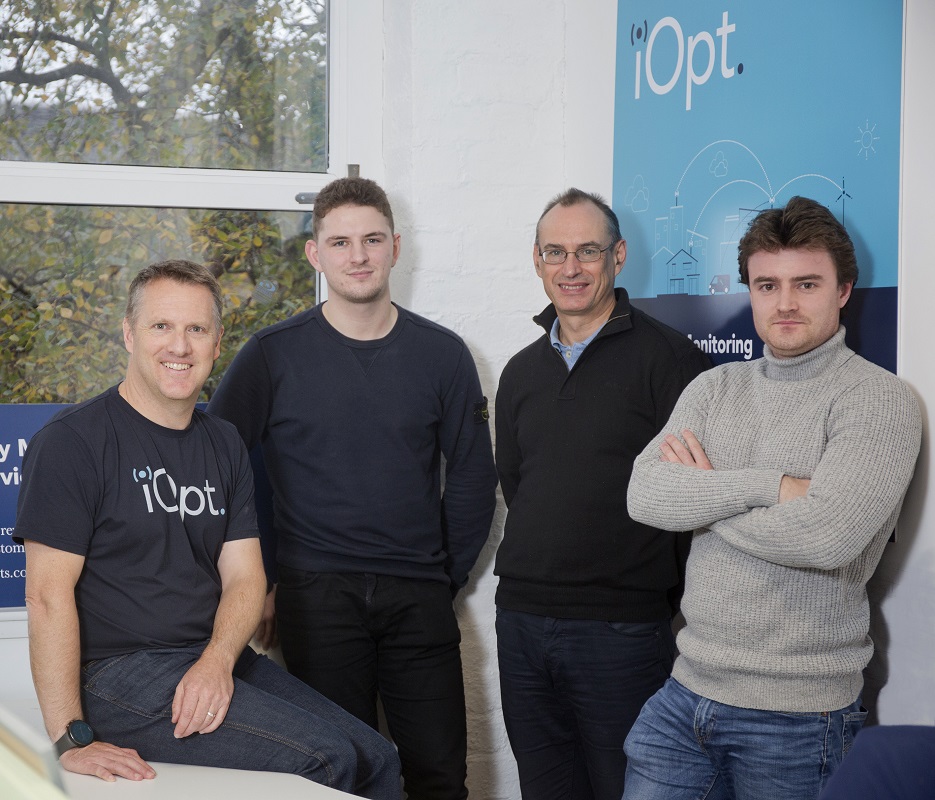 Former chief executive of Stirling Council, Stewart Carruth, has joined the business as operations director, together with former Hewlett Packard software engineer, Jack Slater, as head of technology.
Former summer intern Lewis Forster has also joined the company as data scientist, following his graduation from Glasgow University with a BSc (Hons) in maths and statistics.
Stewart, who has a postgraduate diploma in housing and over ten years' experience working in the public sector, had input into housing early on in his career at two housing associations, as well as in his most recent roles as chief executive of Stirling Council and prior to this, director of corporate governance at Aberdeen City Council.
In his role at Stirling Council, Stewart was responsible for negotiating the City Region Deal as well as securing a deal to implement digital infrastructure across Stirling, experience which will prove invaluable in helping iOpt scale across the UK and further afield.
Stewart is also a board member of the Scottish Council for Development and Industry (SCDI), a non-executive director of Time for You Care, a technology-based care company, and a former board member of Social Investment Scotland. At iOpt he will be responsible for the day to day running of the company and helping to facilitate its future growth.
Jack Slater joins as head of technology, responsible for developing the technical aspect of the business, including the data analytics and specific algorithms used. A graduate of Glasgow Caledonian University with a BSc (Hons) in computer engineering and a masters in computer networking, he is currently completing a PHD in data science and condition monitoring. Jack joins iOpt from the university where he was instrumental in developing an Internet of Things (IoT) system to enable predictive maintenance within electricity power generation stations for Doble Engineering.
Established in 2016, iOpt uses data analytics, high tech sensors and the latest IoT technology to allow owners and managers of large rental property portfolios, such as social housing or build to rent investors, to monitor the internal environment of their assets from afar.
Dane Ralston, founder and managing director of iOpt, said: "I'm delighted to welcome Stewart and Jack to the team, they bring with them a wealth of experience and expertise which will strengthen operations and help us to realise our ambitious plans for growth. Stewart's experience in digital and housing gives him great insight into the issues we are trying to help housing providers across the country tackle.
"Stewart's appointment also enables me to concentrate more on strategic planning for the business, developing partnerships and broader business development; whilst Jack brings with him a depth of knowledge and expertise which means we will continue to be at the top of our game when it comes to the technology we use."