SFHA chief executive to speak at COP26 event
The chief executive of the Scottish Federation of Housing Associations Sally Thomas will speak at an official COP26 UN System side event this week.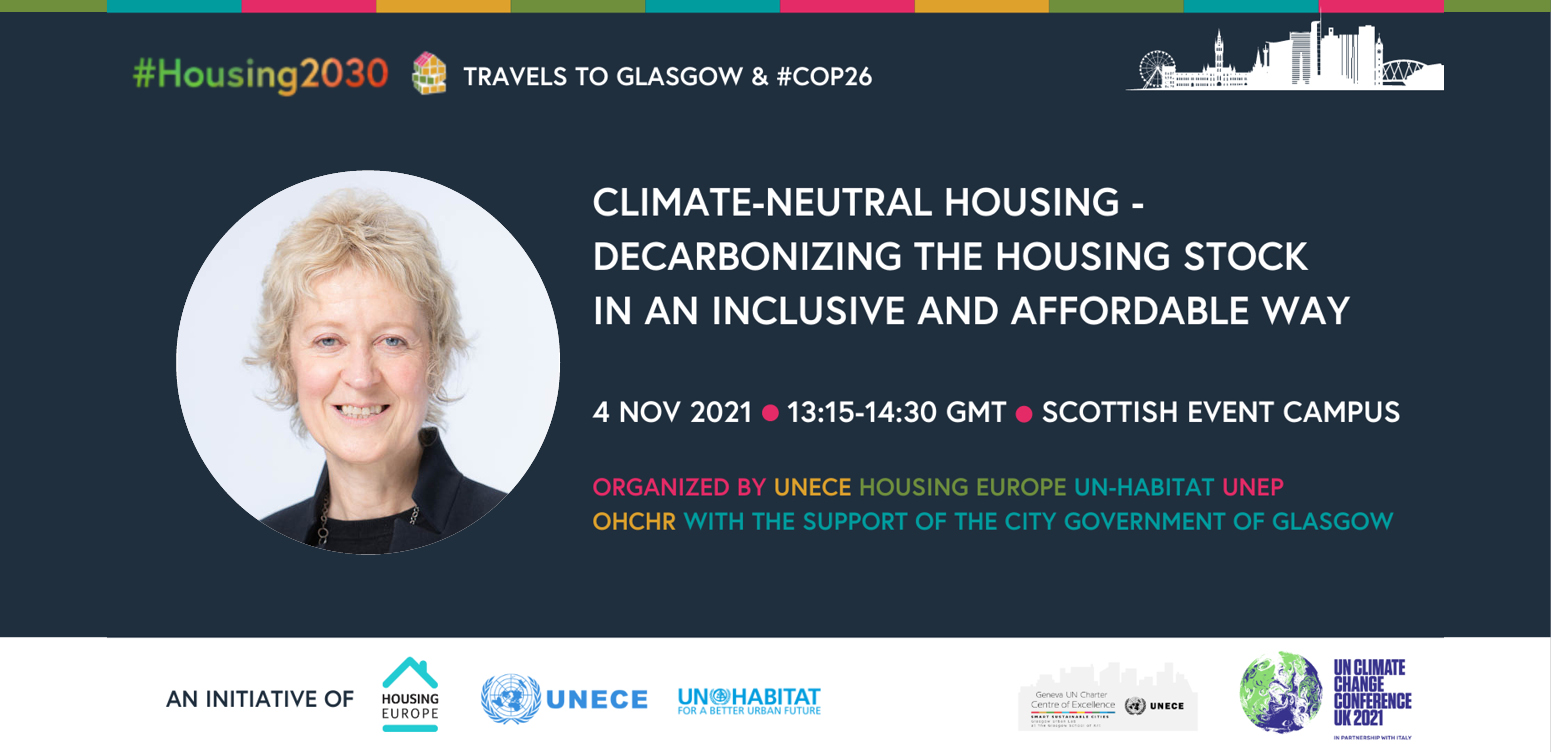 The event, which is being organised by United Nations Economic Commission for Europe, in co-operation with Housing Europe, the United Nations Human Settlement Programme, United Nations Environment Programme and the Office of the High Commissioner for Human Rights, with support from Glasgow City Council, will discuss how we can decarbonise homes in an inclusive and affordable way.
Ms Thomas will discuss how housing associations and co-operatives in Scotland are already leading the way on this work.
She said: "I am honoured to have been asked to take part in this event. COP26 represents a once in a lifetime opportunity to reach global agreement on how we address the most pressing issue of our time: climate change.
"Having such a major world event taking place in Scotland brings home the magnitude of the challenge that lies ahead, but, across the country, our housing associations and co-operatives are already leading the way on delivering highly energy efficient, sustainable, green homes. I look forward to highlighting, to a global audience, the many innovative ways that our members are tackling climate change, and how we can work with the Scottish Government, and other partners, to go even further and meet the challenge of delivering a just transition to net zero emissions homes."
Climate Neutral Housing – Decarbonising the Housing Stock in an Inclusive and Affordable Way will take place on November 4, from 13:15 to 14:30.
You can view the event's programme and register to watch it online via this link.