SHARE's Bitesize Briefing highlights role of social housing in tackling drug abuse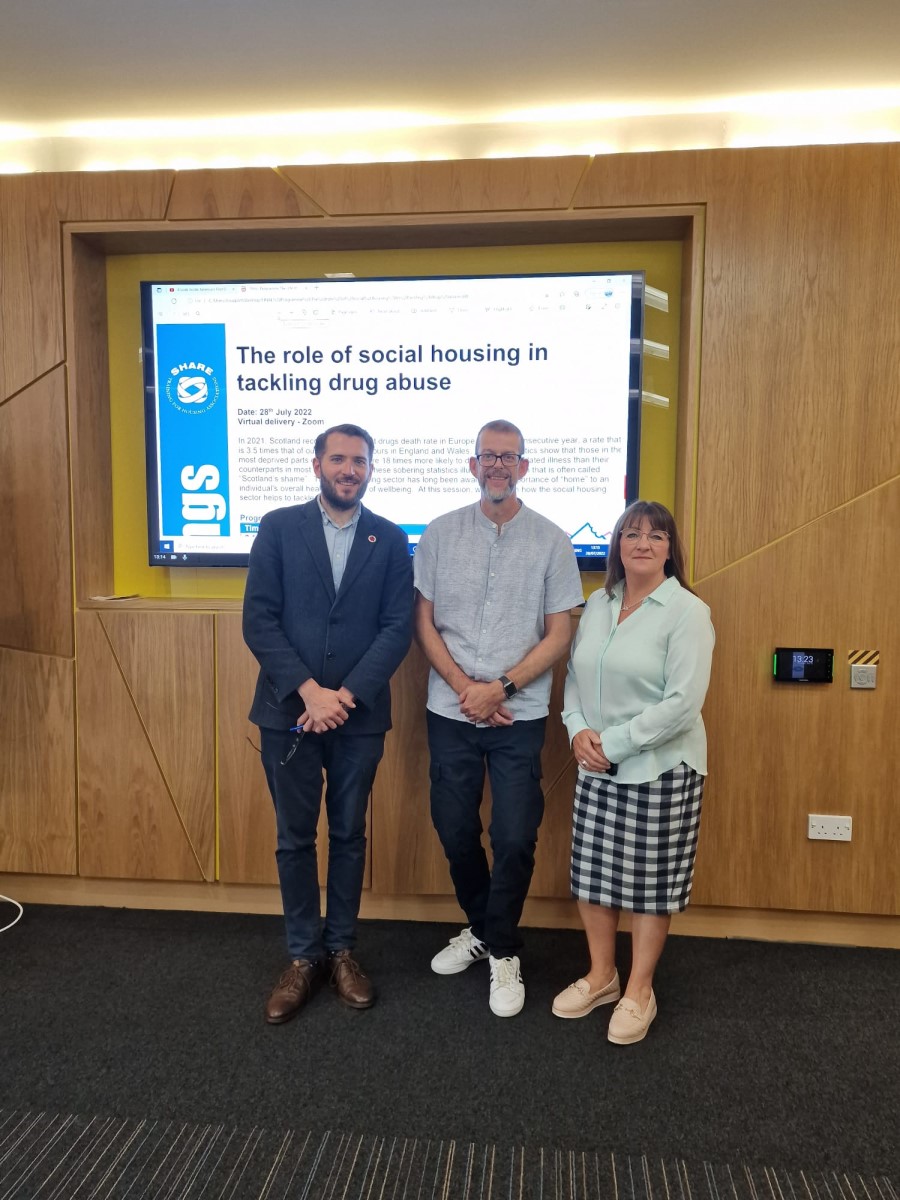 Housing associations, drug services and benefits services need to join forces and become far more interlinked if Scotland has a hope of tackling the scourge of drug deaths, according to speakers at SHARE's Bitesize Briefing on the Role of Social Housing in Tackling Drug Abuse this week.
Tackling the stigma of drug use, the criminalisation of users and attitudes towards users would also have to change, according to Glasgow MSP Paul Sweeney.
Mr Sweeney said: "In the UK, as a whole, we tend to criminalise people who use drugs, which often ends with a stint in jail, which leads to access to more drugs. We also need to end the stigma of drug use. Sweeney is currently pushing a Member's Bill looking to establish overdose prevention centres.
Speaking as several reports on drug deaths had been released over the previous weeks, Graham Macintosh from the Scottish Drug Forum insisted that the spiralling drug deaths could only be tackled if society looked at the root of the problem.
Mr Macintosh said: "We need to challenge the simplistic idea that drug use is always a choice. We need to treat the underlying issues, which are often complex."
Every speaker mentioned ACE (Adverse Childhood Experiences), which a lot of mental health workers insist are the root of the problem, where users have grown up in violent households or have been subjected to abuse.
David Harper, from Glasgow City Mission, commented: "Almost without exception, every single person that has accessed our services has experienced trauma every day of their life.
"A lot of guys that I work with are caught in a cycle of trauma, abuse and addiction because they can't get clean in the community. The problem is not all about addiction, or psycho-social interventions, it is about all of us working together to try and fix some of the most broken people in society."
Eleanor Lee from Housing First – which was praised by the Scottish Government's Drug Deaths Taskforce in its final report this month as a model for future provision of services – tackled a question from a delegate who asked where the funding was to come from to help the housing sector manage the tenants who must live near addicts or homeless people with complex needs.
She said: "We are nowhere near the solution, and it needs a lot of funding by the government. But by working together, the services have to liaise with housing staff and with the health workers as that is often where communication breaks down. It's got to be a joint approach or it won't work, that should be our goal."
Olwyn Gaffney, SHARE's learning & development manager, added: "Overall, the speakers all agreed on one thing: that for the issue of Scotland's drug crisis to be solved it is going to take a collaborative approach with multiple services involved. There is no one quick fix."