Sir Chris Hoy back in the saddle to 'break the cycle' of homelessness
Olympian Sir Chris Hoy has teamed with up with Social Bite to launch a £1 million fundraising campaign which aims to replicate the charity's Granton village for homeless people in Glasgow and London.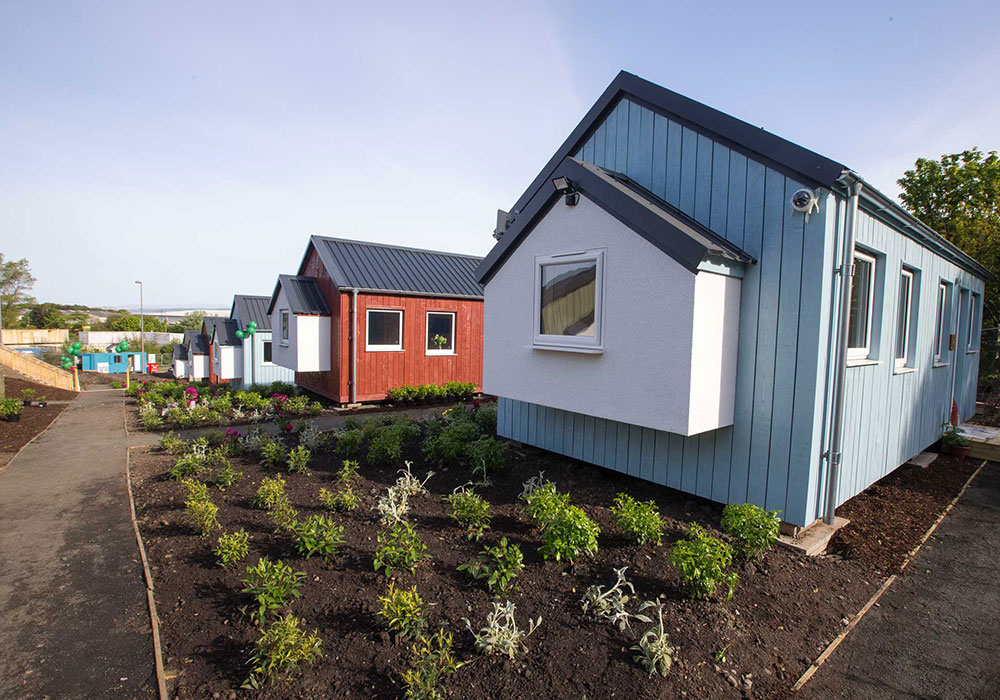 The six-time gold medal cyclist will take part in the Break The Cycle campaign, which is a 60-mile charity bike ride from Glasgow to Edinburgh.
Since 2018, the first Social Bite Village in Edinburgh has given accommodation and support to 39 residents, with many of them now in their own permanent homes.
Social Bite co-founder Josh Littlejohn said feedback from residents has indicated that they are more supported, less isolated and feel that their wellbeing is vastly improved whilst living at the Village. In fact, 100% of residents said that they prefer the Village over the hostels and B&Bs where they had previously stayed. 82% of people who have lived at the Village are either still happily housed there or have moved onto a positive destination.
"Building two new Villages will have a huge impact on breaking the status quo, proving that there are better alternatives for people to get out of the cycle of homelessness for good," he added.
To help make this happen, the Break the Cycle event will see Sir Chris cycle 60 miles alongside 1,000 participants on September 5, from the Glasgow Velodrome which bears his name to Edinburgh, finishing close to the flagship Social Bite Village. Each participant in the live event are asked to raise at least £1,000.
In addition to the live event, people from across the UK are invited to take part in the campaign through their own virtual challenges from March to September.
Sir Chris said: "I have supported Social Bite by sleeping under the stars at their mass participation sleepout events for the last four years.
"I have seen the impact of the funds raised and I am passionate about supporting the bold approach to breaking the cycle of homelessness.
Josh Littlejohn added: "It's an honour for us to have one of the country's biggest sporting heroes support us in our effort to build two new villages."