Sir Chris Hoy calls for cyclists to help raise £1m for Social Bite
Sir Chris Hoy is urging more cyclists to join him in efforts to build two new villages for homeless people in partnership with Social Bite.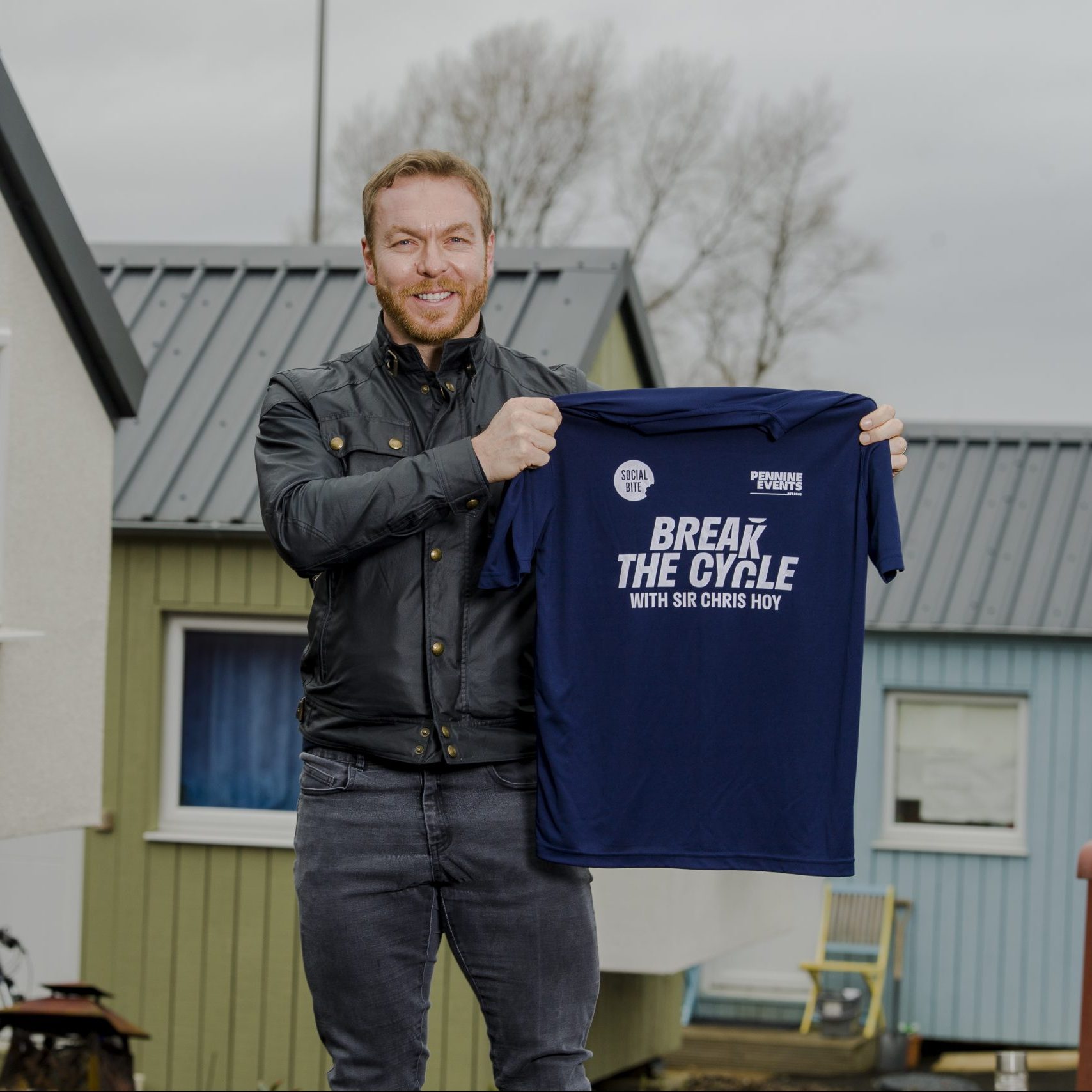 Sir Chris will lead a group of cyclists from Glasgow to Edinburgh in a bid to raise £1 million for the charity.
However, he has urged people of all ages and abilities to get involved and help build supported communities in London and Glasgow.
The 60-mile ride sets off from the Sir Chris Hoy Velodrome in Glasgow on September 5 and finishes near the flagship Social Bite Village in Granton, Edinburgh, The Herald reports.
Sir Chris said: "We have got about 600 so far. We are looking to get 1,000 people. We are going from Glasgow to Edinburgh and 90 per cent of the time you get a tailwind going that way, so it should be quite a fun ride.
"You are going to be in a big group of people – it's not all superserious cyclists, it will be all kind of people on all kinds of bikes. It will be a really fun day. We can guarantee the weather will be fantastic too, that's a given …
"It's going to be a celebration, it's going to be fun, and we are going to raise £1m which is going to have a direct impact on many people's lives.
"We have unlimited numbers online joining from anywhere in the world. There's a virtual platform, Zwift, that people can join on. The more the merrier."
He continued: "With the Social Bite cafe and building the villages, it's not just a sticking plaster over a wound. "It's thinking about how they can solve the problem.
"It is incredible what they have achieved so far but they are a long way from being done. But they are aiming to end homelessness.
"Even just meeting people whose lives have been changed and the work that's been done, the money that's been raised, that's what really inspires you to keep going."