Social Bite co-founder named Robert Burns Humanitarian Award finalist
Homelessness campaigner and Social Bite co-founder Josh Littlejohn MBE has been shortlisted for this year's Robert Burns Humanitarian Award (RBHA).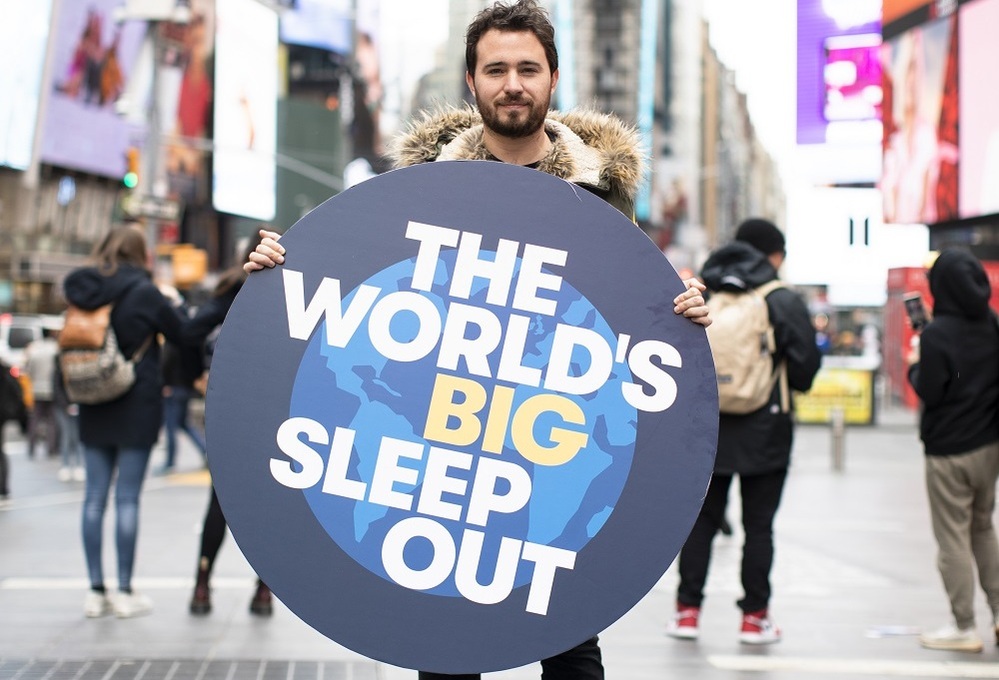 Part of the annual Burns an' a' that! festival celebrations, the RBHA is supported by South Ayrshire Council and Scotland's Winter Festivals and recognises courage, commitment, inspiration and hands-on humanitarian efforts from people of any nationality, race, age or gender.
Dr Izzeldein Abuelaish, a campaigner known as the 'Martin Luther King of the Middle East', Scottish actor David Hayman, who helps children in war-torn countries, and his colleague Patrick Rolink have also been shortlisted as finalists.
Set up in 2012, Social Bite is a chain of sandwich/coffee shops that offer 100% of their profits to good causes. Each year, the Social Bite shops give more than 140,000 free items of healthy food to vulnerable people.
Josh also established the Social Bite Fund which has helped provide accommodation to people affected by homelessness. In 2016, he received an MBE for services to social enterprise and entrepreneurship in Scotland.
Josh said: "Having just organised the World's Big Sleepout, where 60,000 people slept out all over the world to raise funds and awareness to combat homelessness, I know first-hand the power of altruism, and I felt the humanitarian spirit generated by each of those 60,000 participants.
"Homelessness is an issue that affects almost every nation on earth and we need to come together to give these vulnerable people a hand up. To be recognised for a humanitarian award for my work in tackling homelessness in the name of our national icon Robert Burns is a real honour, and I am looking forward to the ceremony."
Douglas Campbell, chair of the RBHA judging panel, and leader of South Ayrshire Council, said: "This year's finalists stand out from the crowd as they are helping to transform so many lives in this country and beyond.
"Judging the RBHA is never easy, and we had a record 133 nominations this year to make the decision even more difficult. We now have four outstanding individuals who epitomise the word 'humanitarian', and I am sure Robert Burns would be proud of their efforts.
"I am looking forward to the end of January when the winner will be revealed."
The winner of the Robert Burns Humanitarian Award will be announced at the awards ceremony on Wednesday 22 January 2020, at Burns Cottage.