Social Bite praises Wheatley's £100,000 emergency food donation
Wheatley Group is pitching in to provide emergency food to homeless people during the coronavirus crisis with a £100,000 donation to help fund Social Bite's emergency delivery service in Edinburgh, Glasgow, Dundee and Aberdeen.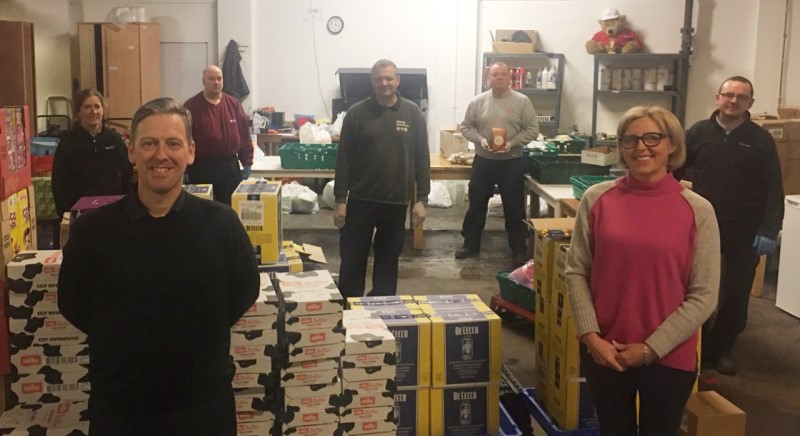 The social enterprise has redeployed its kitchens, cafes and teams to produce and deliver food for homeless people, families relying on free school meals and those who have lost their jobs and are now experiencing food poverty. It is working with more than 50 other charities and organisations to supply food to the people who need it most.
Social Bite founder Josh Littlejohn said Wheatley had been an "immense partner" to the organisation over the years.
"When the COVID-19 crisis hit, "explained Josh, "we knew that many of the homeless people we work with would be worst hit and would be in severe food poverty, so we decided to re-purpose Social Bite's infrastructure to deliver thousands of emergency food packs every day.
"This donation from Wheatley has massively helped us to fund the production and distribution of 4000 food packs every day, all over Scotland. I am so grateful to Martin Armstrong and everyone at Wheatley for their continued leadership role in tackling homelessness in Scotland."
Josh added: "Wheatley has been an immense partner to Social Bite over the years. They helped us pioneer a nationwide Housing First programme to house 830 rough sleepers by pledging up to 200 of their properties."
Wheatley's chief executive Martin Armstrong said: "We are determined - working with all of our partners - to do everything we can to protect the people in our communities who stand to lose most during these difficult times.
"Our partnership with Social Bite continues to make a real difference to homeless and other vulnerable people across Scotland."
Wheatley's £100,000 donation is the latest in a series of additional wraparound services and measures it has implemented to tackle the impact of coronavirus.
The group promised in March to supply local authorities with 300 empty homes over the next three months to provide temporary accommodation for homeless people during the crisis. Over 100 were handed over in Glasgow, Dumfries and Edinburgh in the first two weeks.
Wheatley also has expanded its EatWell emergency delivery service by over 600% and is now delivering food parcels every day to hundreds of individuals and families in need across the country. The parcels have enough food to last a week and are delivered for periods of up to six weeks.
Wheatley has plans to inject a further £350,000 into the service and is mobilising an army of staff and vehicles to support the expansion.
Read all of our articles relating to COVID-19 here.