Social Bite Village landscape designers shortlisted for Scottish Design Award
Wardell Armstrong's landscape design team have been shortlisted for a Scottish Design Award in the Masterplanning/Landscaping: Public Realm category for their work on the Social Bite Village.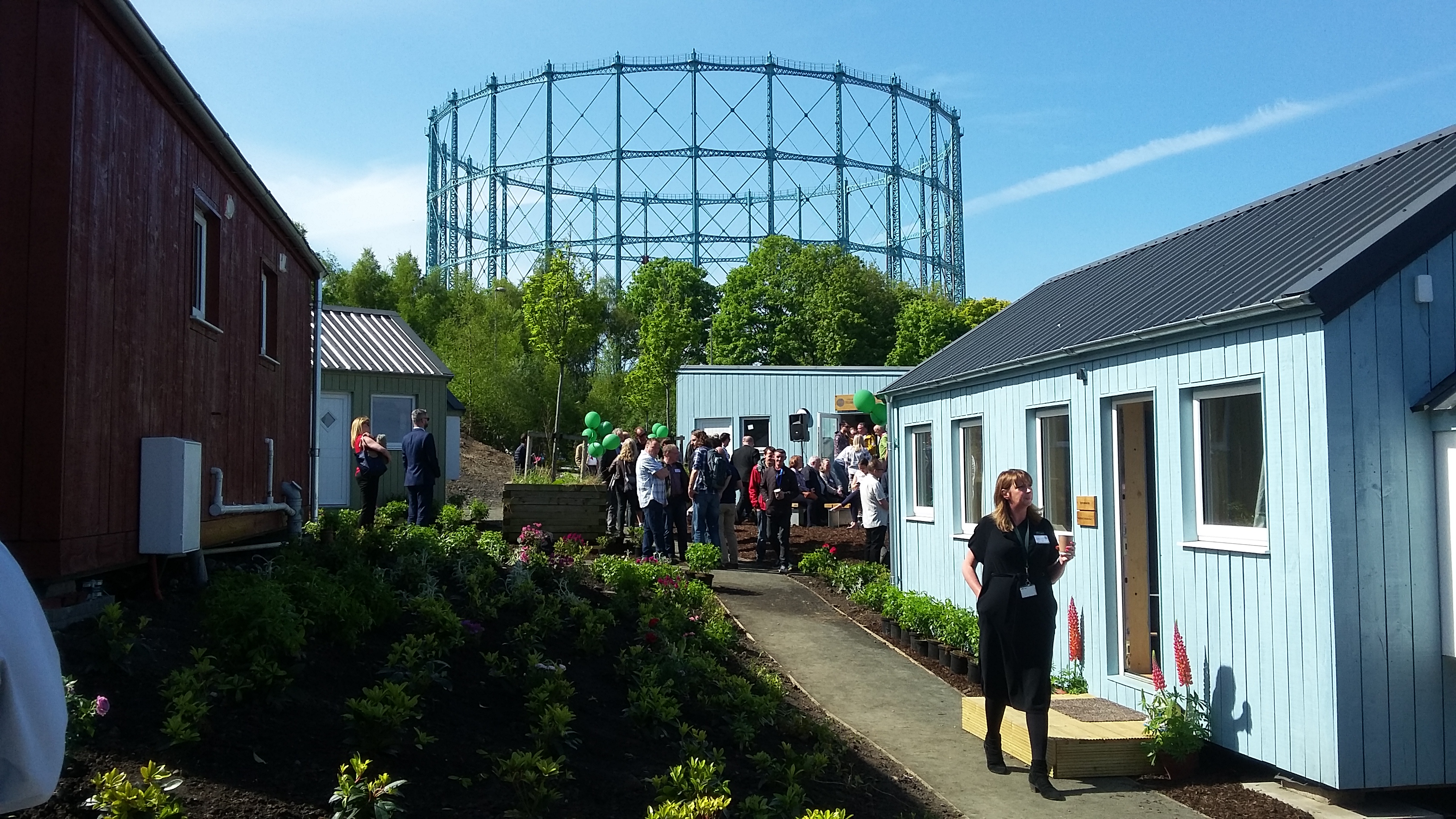 The project – developed on a site made available for a period of four years by City of Edinburgh Council – is unique in both intent and delivery. The village houses people who have experienced homelessness, giving them back confidence, skills and a platform to rebuild their lives. The village itself will be transported to a new location at the end of its lease.
The team at Wardell Armstrong led the design of the public realm, developing a design that not only furthered the project's aims of creating a new community, but also responded appropriately to the site's context.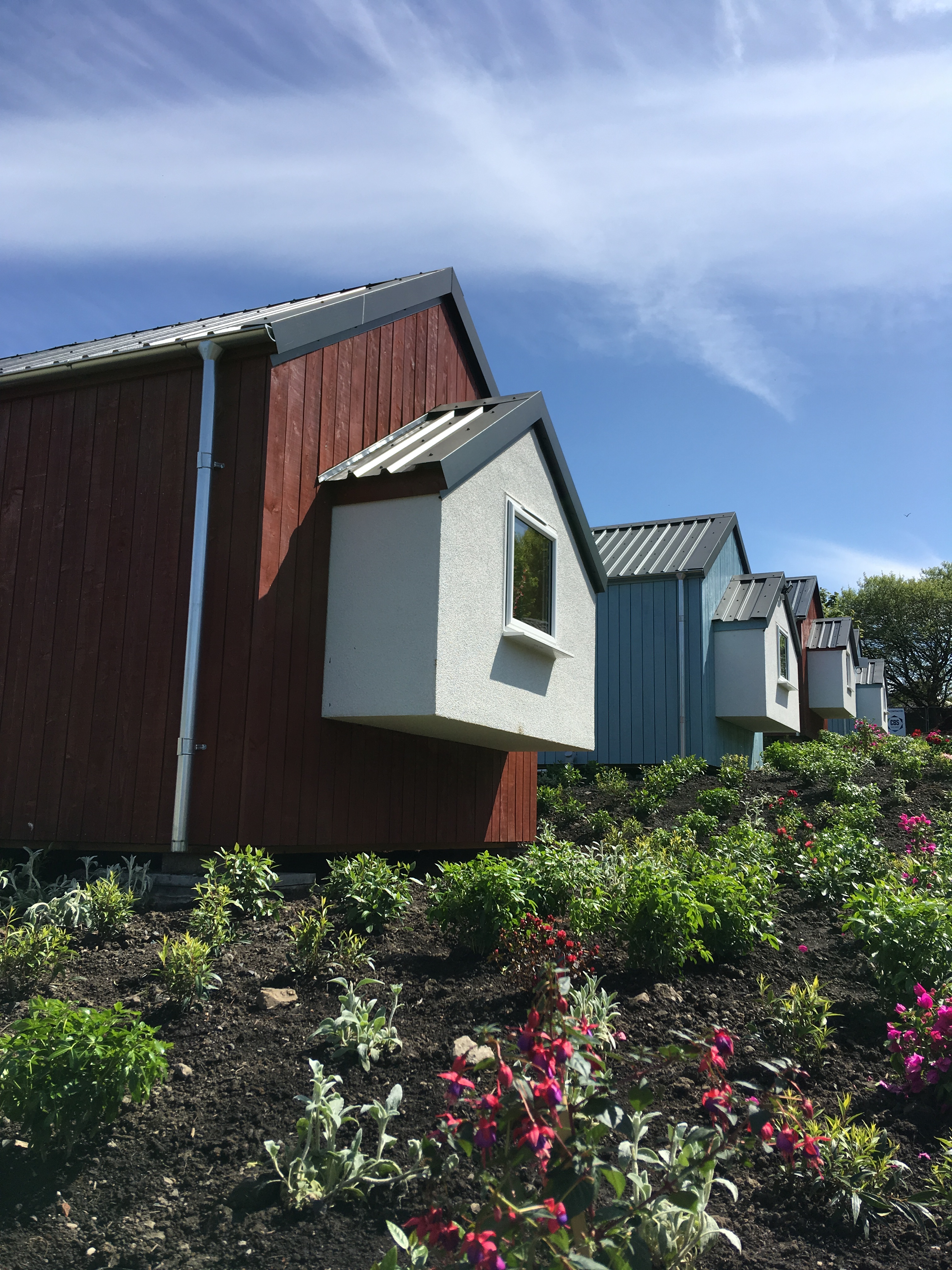 The company said: "It was important to create public realm that offered the feeling of security, permanence and safety whilst not feeling temporary. One of our key design responses was therefore to create inferred or 'invisible' boundaries, offering a sense of public/private space whilst ensuring a greater sense of connectivity to the wider community.
"Occupying a sloped site with views to the Firth of Forth, it was important that residents had maximum opportunity to enjoy the view: orientation and site layout was key to achieving this. The layout also intends to create informal opportunities for social interaction amongst residents: a 'landscaped high street'."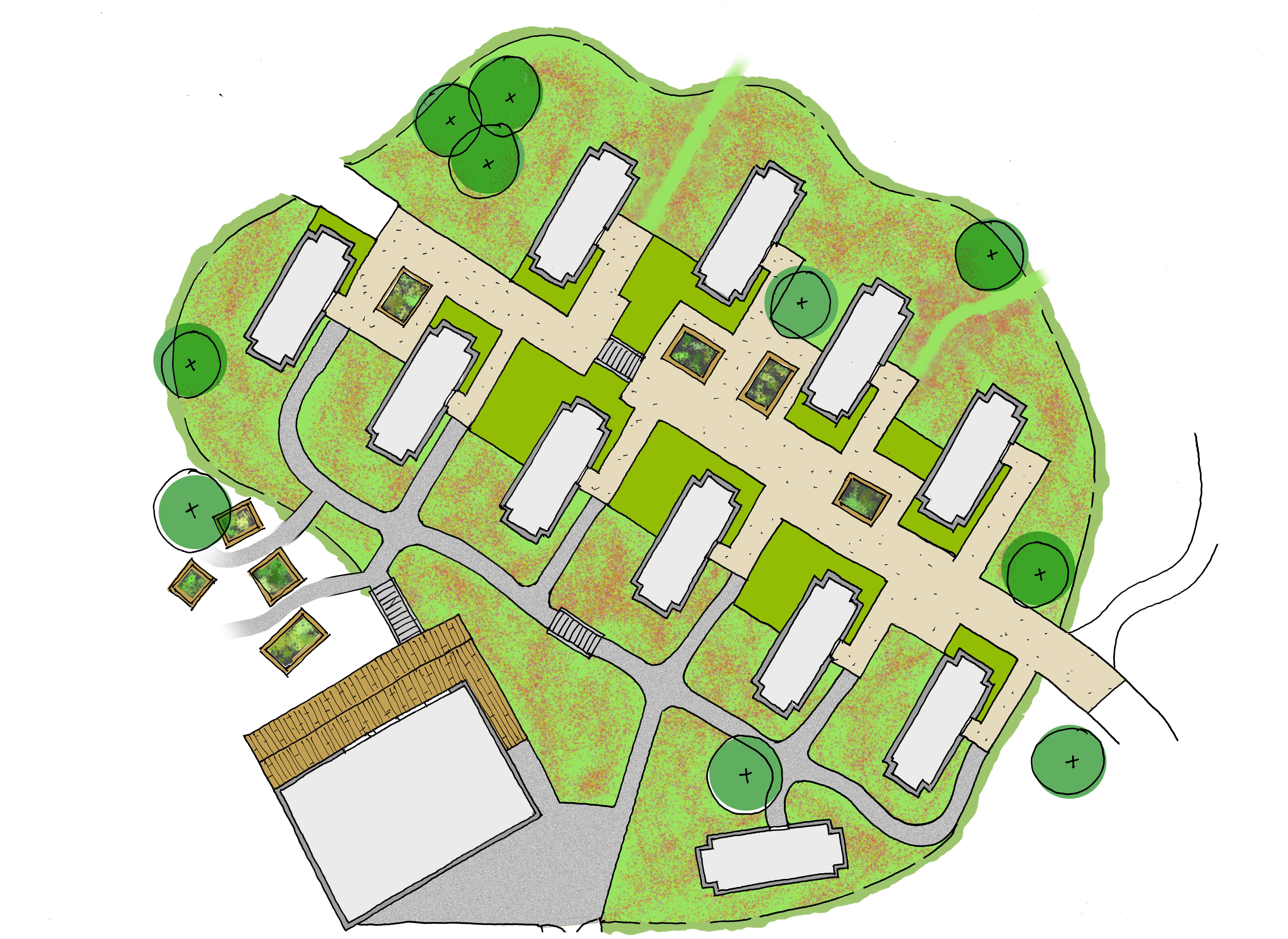 Wardell Armstrong added: "The temporary nature of the project necessitated a design and materials palette that would both minimise long-term impacts on the site, whilst at the same time give residents a feeling of permanence and quality. In addition, a further challenge arose from the fact that much of the build material for the project was donated: an amazing scenario, but one that required us to adapt our design to best make use of available materials. Having developed a carefully considered site-responsive layout, we were able to efficiently apply different materials to this layout as they became available, whilst preserving the original design intent.
"Not only does this project exemplify what can be successfully achieved in the creation of a low-cost, temporary landscape, but – in addition – exemplifies how our landscape architects can apply their skills for the benefit of society as whole. We have created a landscape that endeavours to help address the challenge of homelessness; a landscape design that will facilitate the establishment and building of a community for a much deserving sector of society."
The winner of the award will be announced on August 22 following judging by an architectural panel.