Social housing sector must 'think radically' to be ready for a new age, conference told
Leading figures in the Scottish social housing sector gathered in Dunblane last week for the 18th National Housing Conference, organised by law firm Harper Macleod.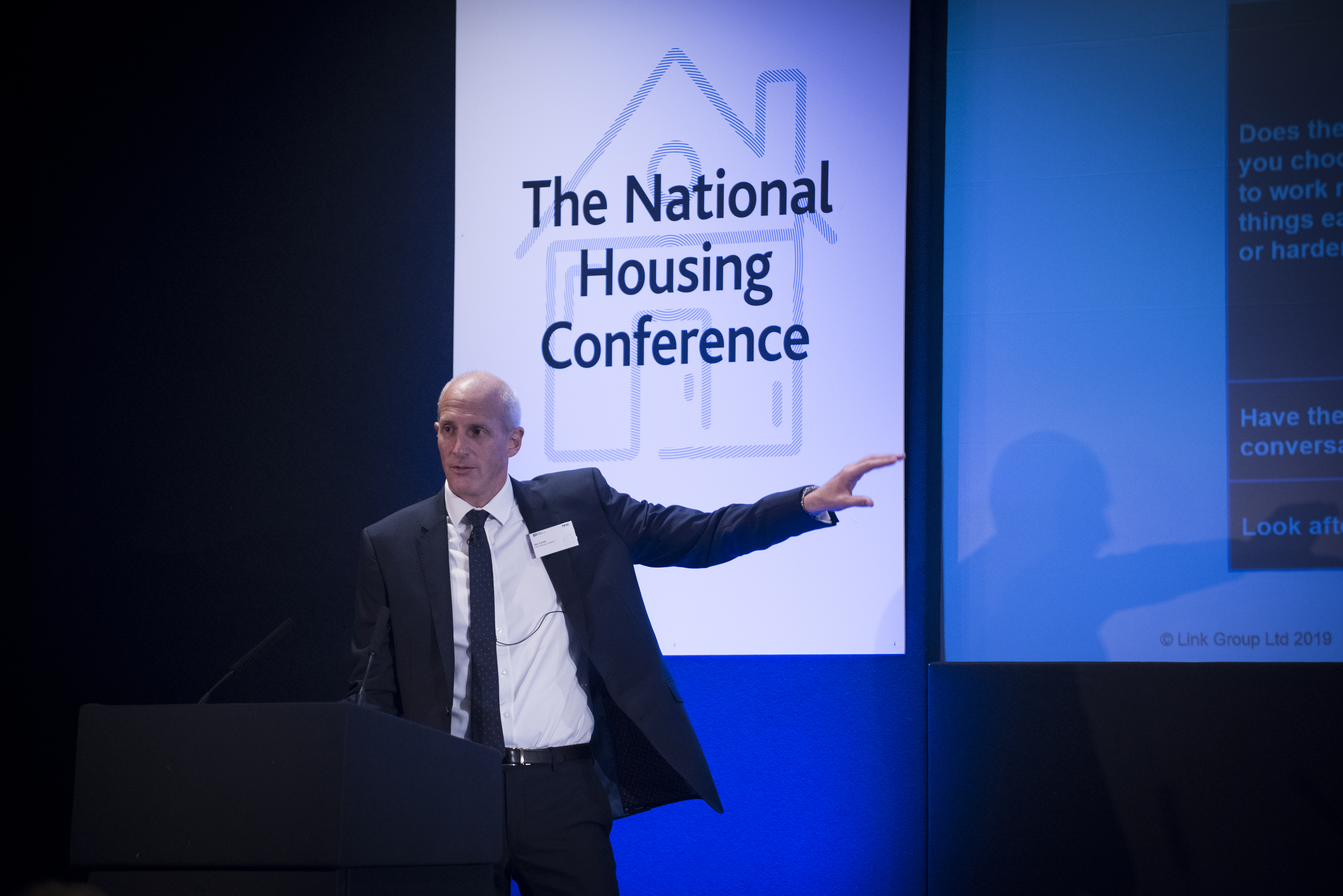 In response to the event's theme of 'Breaking New Ground', around 100 delegates representing organisations from Shetland to the Borders, heard from Scottish Government, large housing providers and sector experts on what needs to be done to meet the country's housing needs.
Derek Hogg, partner and head of housing at Harper Macleod, said: "The social housing sector has transformed in the 20 years since we first held this conference and during that time registered social landlords have become some of the most progressive organisations in Scotland. However, we are facing unprecedented challenges which mean events such as this are vital to seeing the bigger picture beyond our own silos, and collectively producing solutions which will make peoples' lives better."
Two of the main speakers, Gareth Brown, deputy director of Scottish Government's More Homes Division, and Dr Vikki McCall, a housing studies expert from the University of Stirling, both issued a call to those in attendance to 'think radically' about how to prepare the housing sector for the future.
Referring to housing as the engine room of our communities, Dr McCall said: "We are all stakeholders in ageing, and unlike some of the challenges we face we did know that this one was coming. Our social housing model in Scotland is something to be proud of but we need to make the issue central to preparing our communities for the next 40 years."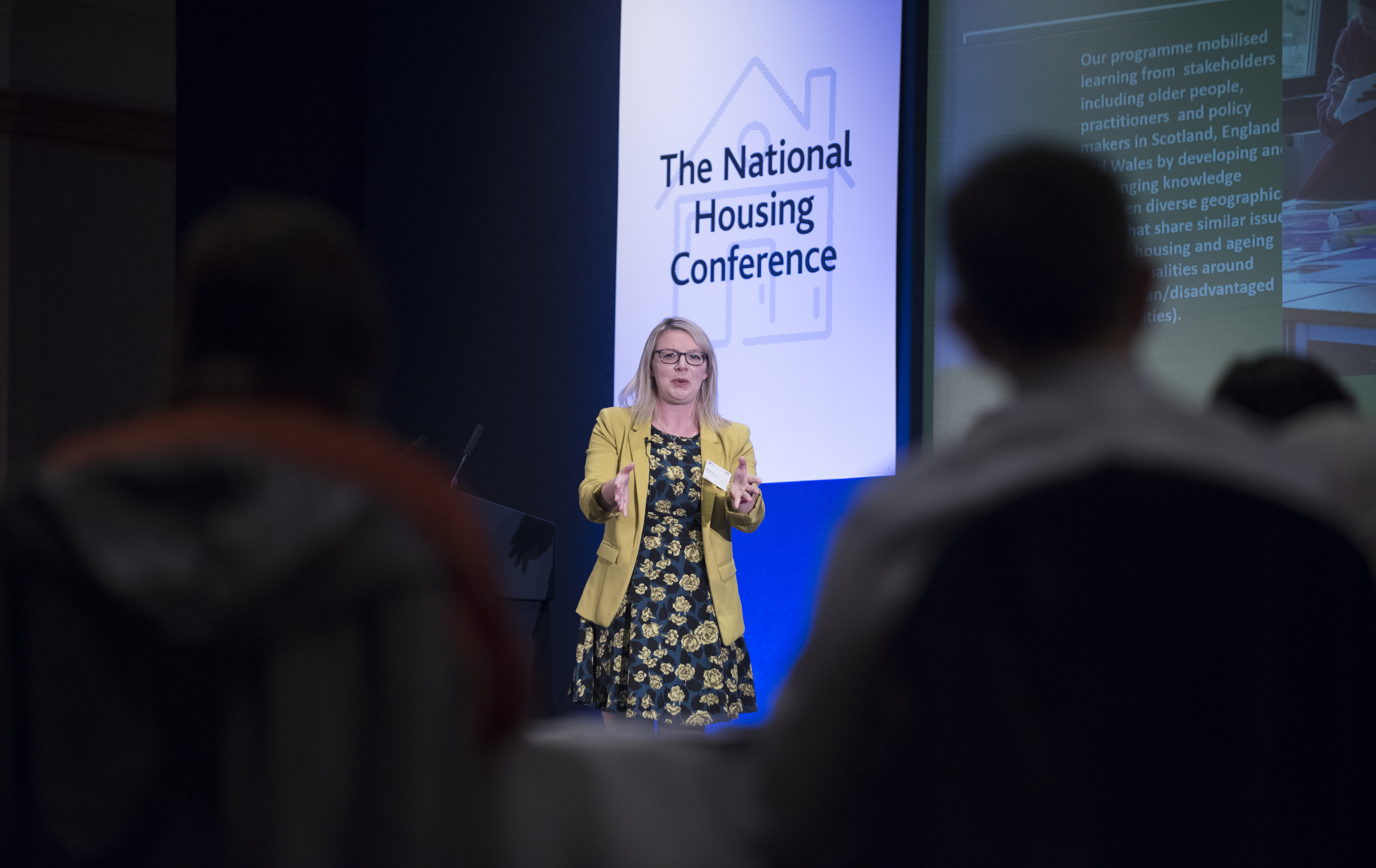 Dr McCall pointed to evidence-based research which has shown the top three priorities for people in their homes – integration, communication and community.
She added: "We need to think about our partnership working, collaboration and information gathering. Are we utilising our communities enough to understand what needs to be done? When we are getting people involved can we centralise it into our business plans and practices and make decisions with this long term ageing element right at the heart of our decision-making process."
Gareth Brown delivered a keynote address on behalf of housing minister Kevin Stewart MSP, which emphasised the importance of joined-up, place-based intervention, and touched on areas that Scottish Government had made progress in including reform of the private rented sector, a focus on modern construction techniques, fuel poverty and independent living.
He too called for a move beyond different organisations and agencies working in silos, and the need to work together to realise a vision for housing in the coming decades.
With many of Scotland's leading registered social landlords represented at the event, the views of Jon Turner, CEO of Link Housing Group, and Hazel Young, managing director of Dunedin Canmore, on how these organisations could meet the call for radical thinking' were of particular relevance.
Turner set out the big picture of the challenges that registered social landlords face on a daily basis and called for everyone in attendance to remember why they had become involved in the sector in the first place, saying: "We can't lose sight of the fact that we are helping people every single day and can't stop doing that even when the challenges mount up."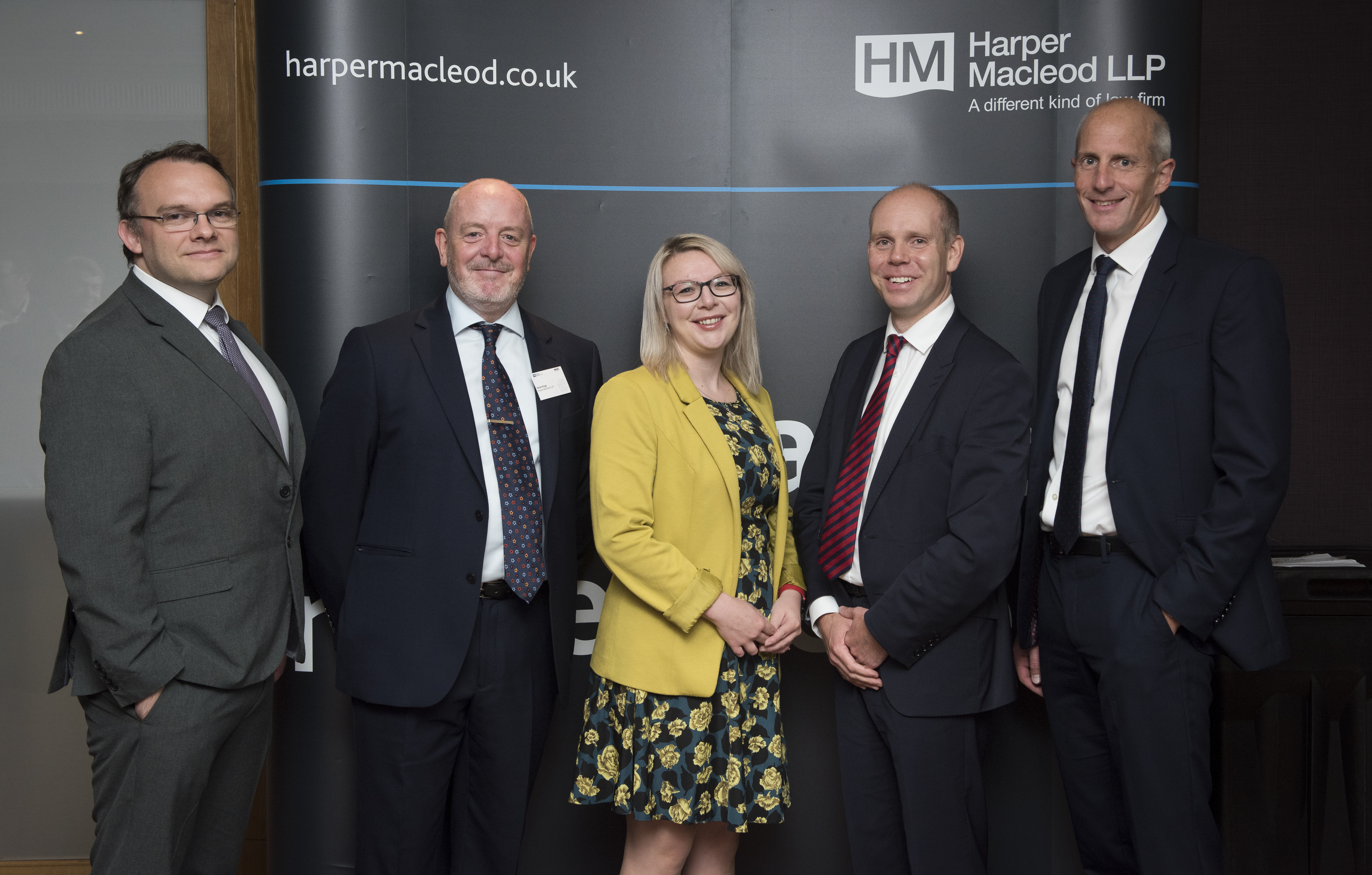 Turner highlighted the fact that in the sector the unknowns often dwarfed the knowns, which could lead to significant distractions as leaders were tempted to second guess the unknowns. Added to the fact that society was changing faster than ever before, the danger for organisations was getting caught in a cycle of being reactive and constantly trying to change direction.
He explained how central to Link's approach to these challenges was centred on having strong values and focusing on behaviours. He also highlighted the importance of management being willing to facilitate the difficult conversations that needed to be had, engaging with customers and opening themselves up to having people tell you that you're doing things wrong.
Hazel Young also referred to the importance of RSLs being value-driven organisations that were unlike many others in that people didn't always 'choose' to become their customers.
Among other practical considerations, she illustrated the huge opportunity that the digital environment presented in terms of making services more tailored and personal. The challenge, however, was to make sure that housing providers were digitally skilled enough to make the most of the digital transformation and create the right model for the future.