Social Investment Scotland social enterprise fund re-opens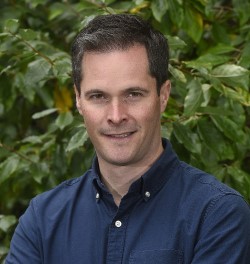 A second round of funding has been made available by Social Investment Scotland (SIS) through its Recovery and Resilience Fund to support social enterprises and charities continuing to face the impact of Covid-19, with loans of up to £1.6 million on offer.
The fund is welcoming applications for flexible loan funding which is designed to support Scottish purpose-driven organisations that have been the hardest hit over the last two years of lockdowns and a global pandemic. The Recovery and Resilience Fund was initially set up in October 2021 but has re-opened to provide social enterprises and charities with a financial boost amid ongoing economic recovery.
Organisations will be able to apply for loan funding starting from £200,000, with low interest rates, no arrangement fees, no repayments for the first 12 months and further repayments scheduled over a five-year period. Following an initial conversation with a SIS investment manager, an affordable and flexible loan package will be offered to prospective applicants with applications closing on 1st July 2022.
Chris Jamieson, SIS head of investments, said: "The third sector and social enterprises were a critical community lifeline during the pandemic, but the end of lockdown hasn't necessarily meant an instant return to normality for them, particularly when it comes to income generation. We know that many of Scotland's most impactful organisations and purpose-led organisations found it difficult during the pandemic to access the support they needed, and that demand for funding still exists, particularly with the cost-of-living crisis.
"As we continue to rebuild Scotland's economy – building back better – it's time to turn up the volume and ensure social enterprises and charities play a critical role in providing goods and services that deliver impact as well as profit. To support that, we're providing greater access to the support they need for recovery including investment, tailored business advice and further guidance as required."
Three Scottish organisations that have so far benefited from a combined funding package of £1.35m through the fund, supporting their post-pandemic return to normality are Glasgow community anchor organisation, The Mungo Foundation; communications support charity, Sense Scotland; and Outdoor Access Trust for Scotland. Each received £350,000, £600,000 and £400,000 respectively.
The Mungo Foundation provides residential, at-home and community care for more than 1,500 vulnerable people across Glasgow and the west of Scotland supporting residents with living with disabilities, mental health needs and those at risk of homelessness. Its plans for the funding include the roll-out of new IT infrastructure that will enable the charity to improve efficiencies and boost sustainability.
Irene Saunders, deputy chief executive and finance director at The Mungo Foundation, added: "The funding received from SIS ensures that we can confidently go forward with our plans which will help the organisation to deliver contemporary and evolving social care provision. The development of our IT roadmap ensures that digitalisation opportunities and benefits are maximised across operations and business activities."
Funding awarded to Sense Scotland has been used to support the transfer of four services in Fife, Clydebank and Bishopbriggs, employing 100 support staff, which were previously run by The Royal National Institute of Blind People. Every year, Sense Scotland directly impacts the lives of more than 2,000 people living with communication support needs associated with complex and sensory disabilities, through direct care services and its charitable and retail teams.
Angela Bonomy, chief executive of Sense Scotland, commented: "Sense Scotland is grateful to Social Investment Scotland for the interest shown in us as an organisation, and for the financial support which is invaluable."
Outdoor Access Trust for Scotland saw its revenue drastically reduced during lockdown, with many of its income-generating car park and toilet facilities in key countryside locations impacted by travel restrictions. The Trust is responsible for building and maintaining facilities and pathways across Scotland to improve outdoor access, and with the Recovery and Resilience funding it is developing two new car parks at Stac Pollaidh in Ullapool and Beinn A Ghlo in the Cairngorms.
Dougie Baird, chief executive officer at the Outdoor Access Trust for Scotland, added: "The pandemic really could not have come at a worse time for us as we were coming to the end of our biggest project to date, The Mountains and The People Project, and led to increased costs and reduced revenues. Our reserves were significantly impacted by these twin factors. However, the Recovery and Resilience Loan funding will allow us to deliver new outdoor access projects such as the Skye Iconic Sites Project, and at the same time will help us develop new revenue generating car park schemes that will support our work across rural Scotland in the years ahead."