South Lanarkshire Council agrees budget that brings council tax relief and investment
South Lanarkshire is expected to continue to have the lowest council taxes in mainland Scotland after the council agreed its 2022/23 budget.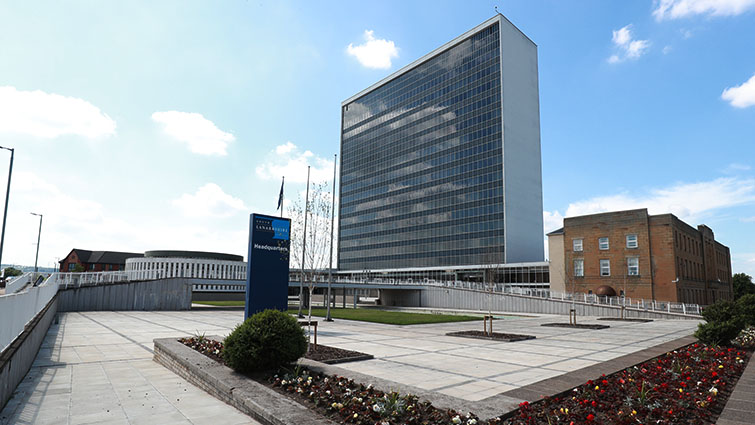 Following agreement on next year's budget, the South Lanarkshire Council's leader hailed the financial package, saying it took account of pressures on household budgets but would also "protect and strengthen our communities".
The budget for 2022-23 makes more than £7 million available for new investments, including a programme of pavement repairs and tackling fly tipping.
Other priorities include early intervention to promote the wellbeing of vulnerable children and young people, grants for community-led projects, and cash to support and value the work of the area's fantastic volunteers.
Council leader John Ross said: "The council's budget comes at a particularly difficult time for so many people in our society. Everyone has been struggling with Covid-19 for two years.
"Now, just as we are seeing some light at the end of the tunnel, many of our residents find themselves faced with further hardships caused by increases in the cost of living. So, I am glad we have been able to reduce the increase in council tax from the 3.5% previously suggested to 2.5%.
"I predict this will be among the lowest council tax increases in Scotland this year, and that South Lanarkshire will still have the lowest council tax on mainland Scotland."
In total, the council is expected to spend more than £833m in 2022-23 on general services on behalf of its residents, including on the area's schools and nurseries, social care facilities, kerbside bin collections and recycling, and maintaining and improving roads and footpaths.
Councillor Ross noted that last June early estimates had predicted a budget gap of more than £54m. He said the need for significant savings had been prevented thanks to a number of financial solutions identified by officers, and a better-than-expected grant from the Scottish Government.
As a result, the final budget made £7.042m available for new investments in South Lanarkshire. These were agreed by the four political groups which approved the budget, after taking into consideration public consultation exercises which had identified the priorities of local people.
This sum was in addition to two major capital programmes that were also presented to Wednesday's full Council meeting. These will see the council invest £82.284m in general services and a further £52.230m through its housing capital programme.
Areas for capital investment include the area's roads, libraries, community alarm system, schools and active travel. Also, improvements in central heating, better windows and insulation, to help council tenants reduce bills and help tackle the climate emergency.