South Lanarkshire Council eases access to green energy funding
Applications for community benefit funds generated by wind farms in South Lanarkshire are to be fast-tracked to support local groups and organisations during the coronavirus pandemic.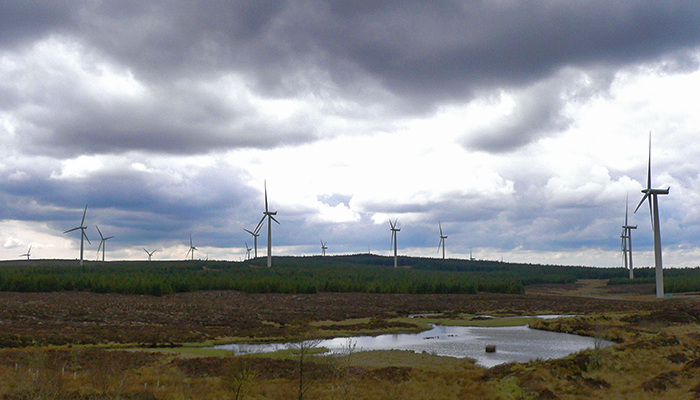 The wind farm funded grants in the region total about £3.1 million annually and measures have been approved to earmark up to £600,000 during the next three months to deliver assistance and support in response to COVID-19.
Grants from £500 to £10,000 will be made available through a simplified application process.
Leader of South Lanarkshire Council, Councillor John Ross, said: "Across the council, we are working to support the community through this difficult time and are developing new approaches in many areas of our work.
"These changes to the administration of community benefit funds will not only make it easier for existing groups and organisations to access funding it will also offer a fast-track to funding for new groups targeted at providing community support in response to the coronavirus emergency."
Funding will be available in two streams:
Priority 1: Immediate Support Fund
Between £500 to £5,000 available to groups and organisations, including community councils, to deliver immediate assistance and relief due to coronavirus through the following:
Care packages or vouchers (food and essentials) to provide to those in poverty or isolation.
Transport costs for those delivering essentials to people self-isolating.
Technology or equipment to aid community groups deliver services during and post crises.
Technology to loan to elderly community members so they can keep in contact with relatives and friends
Priority 2: 3rd Sector Resilience Fund
Between £500 to £10,000 available to constituted community groups, community-based sports and cultural clubs and charitable organisations to relieve pressure through the loss of income or ongoing costs arising from coronavirus:
Cover for loss of income due to coronavirus (such as cancelled events, fundraisers)
Cover for additional costs incurred due to coronavirus (for example cancellation fees for bands, venues, new costs to change service delivery such as laptops, equipment)
Cover ongoing revenue costs for period of up to six months normally covered through income
Generally, the community benefit funds will only make awards to groups and organisations based within 10km of the windfarm that contributes to the specific fund however the Clyde Development Fund can offer support across the whole of South Lanarkshire.
In agreement with the Clyde Wind Farm's operator SSE, the scope of the Clyde Development Fund, which is geared usually towards supporting training, education and supporting employment, will be extended to offer support to a total of £200,000 to vulnerable groups anywhere in South Lanarkshire. This will ensure grants are also available to areas not close to a wind farm and in particular Rutherglen and Cambuslang.
More information on how to apply is available on the council's website.
Read all of our articles relating to COVID-19 here.