Springfield increases pre-tax profits by 43% and achieves 'substantial' debt reduction
Housebuilder Springfield Properties has reported a 42.9% rise in pre-tax profits to £9 million for the six months to the end of November 2020 from £6.3m in the previous year.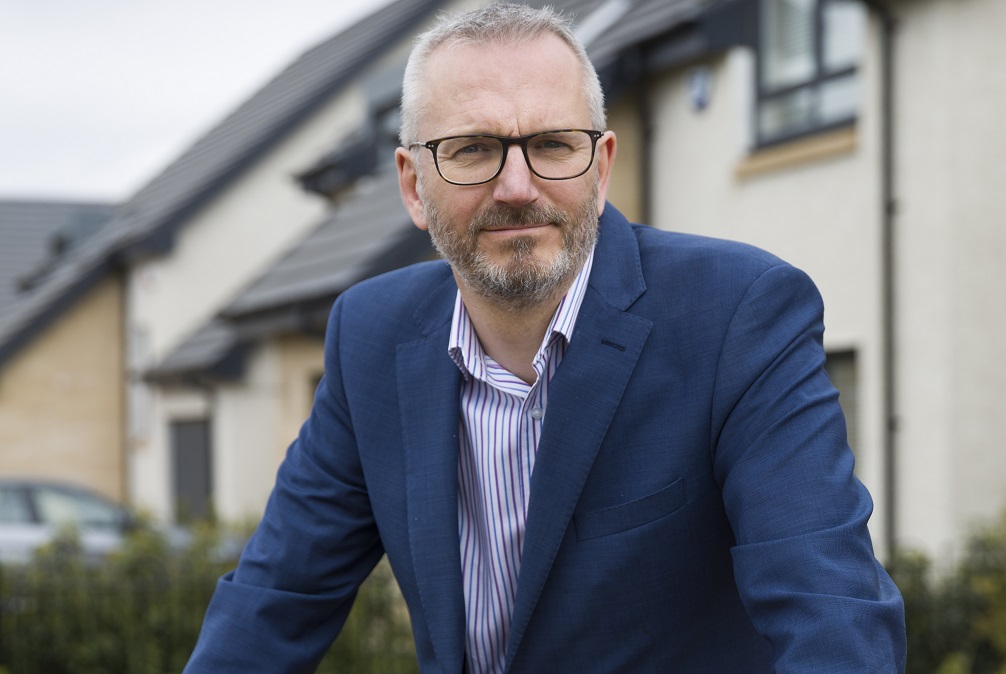 The Elgin-based company said it was well placed for the full year having achieved a substantial reduction in net debt to £33.2m at 30 November 2020 from £68.8m at 31 May 2020.
Total completions increased to 443 homes (H1 2019/20: 438), while sustained progress was made in advancing land bank with planning approval received for more than 450 homes during the period and the proportion of land bank with planning permission increasing to 53.8% (31 May 2020: 49.7%).
Total land bank of 15,029 plots (31 May 2020: 15,882) with Gross Development Value (GDV) of £3.1bn (31 May 2020: £3.3bn).
During the period, Springfield completed 132 affordable homes, down from 180 during the first half of 2019/20. The reduction was primarily due to monthly valuations (of work completed) largely recommencing in July, following work on site resuming from late June, compared with a full six-month period for H1 2019/20. The average selling price increased to £148k compared with £123k for H1 2019/20 reflecting the higher build costs of the property types and locations of the homes delivered as well as the prior period including a larger proportion of cost-plus contract sales.
The number of active affordable housing developments was 17 at 30 November 2020 (31 May 2020: 19), of which seven were affordable-only developments (31 May 2020: nine). As at 30 November 2020, the total affordable housing land bank was 4,214 plots on 44 developments (31 May 2020: 4,466 plots on 47 developments).
During the period, Springfield secured planning consent for 390 affordable housing plots across eight developments (of which one was an affordable-only development). As at 30 November 2020, 58.2% (2,453 plots) of affordable housing plots had planning (31 May 2020: 48.7%), with 24.7% of plots going through the planning process and 17.1% at the pre-planning stage.
Key operational highlights in affordable housing during the period include commencing construction at The Wisp, Edinburgh under an £18.5m development agreement with PfP Capital for 104 apartments and at Dalmarnock, Glasgow under an £18.2m agreement with West of Scotland Housing Association for 144 affordable homes and two commercial units. This represents the first phase of construction at these two large developments that are for a total of 200 and 237 homes respectively.
Springfield continued to make progress under its local authority framework agreement with Moray Council for 10 affordable-only developments. The group completed handover of a second development under this agreement and commenced construction on another development – with four developments currently undergoing construction. The group is also nearing completion of its second phase of 58 affordable homes at Bertha Park Village.
The group commenced handovers at Duns in the Scottish Borders to Berwickshire Housing Association. This is Springfield's first project with this housing association and represents an expansion of its partnership network.
Post period, agreed with Sigma Capital Group plc to commence progressing first homes for the Private Rental Sector ("PRS") at Bertha Park Village
In the private sector, Springfield increased to £74.3m (H1 2019/20: £57.1m) with 311 completions (H1 2019/20: 258).
Planning approval has also been received for PRS homes at Bertha Park.
Innes Smith, chief executive officer of Springfield Properties, said: "This has been an excellent six months for Springfield. We safely and efficiently resumed construction to complete the homes that had been scheduled for handover at the end of the previous financial year. Our sales offices re-opened to significant interest, reflecting pent-up demand and the increasing desirability for the type of housing Springfield provides with spacious homes with private gardens and easy access to plenty of green space.
"As a result, we were able to deliver significant revenue growth and substantially reduce our net debt position, reflecting the operational gearing of the business. On behalf of the Board, I would like to thank our employees for their hard work and dedication during this time, which has enabled us to achieve these great results.
"Springfield has a large, high-quality land bank across almost all the key geographies in Scotland, which we continued to develop and received planning approval for over 450 homes. We strengthened our operations by implementing a number of efficiency and rationalisation measures that will reduce our cost base going forward. We are also pleased to have agreed, post period, with Sigma Capital that we will be progressing our first housing for the private rental sector at our Bertha Park Village.
"With substantial visibility over our private and affordable housing revenue for the full year, we look forward to delivering significant growth for 2020/21, and expect to be slightly ahead of current market expectations."