Springfield Properties rebounds after lockdown with 17% increase in revenue
Build and sales activity at Springfield Properties rebounded strongly following the resumption of operations, post lockdown, from late June 2020 with the group expecting total revenue for the first half of 2020/21 to be approximately 17% higher than in H1 2019/20.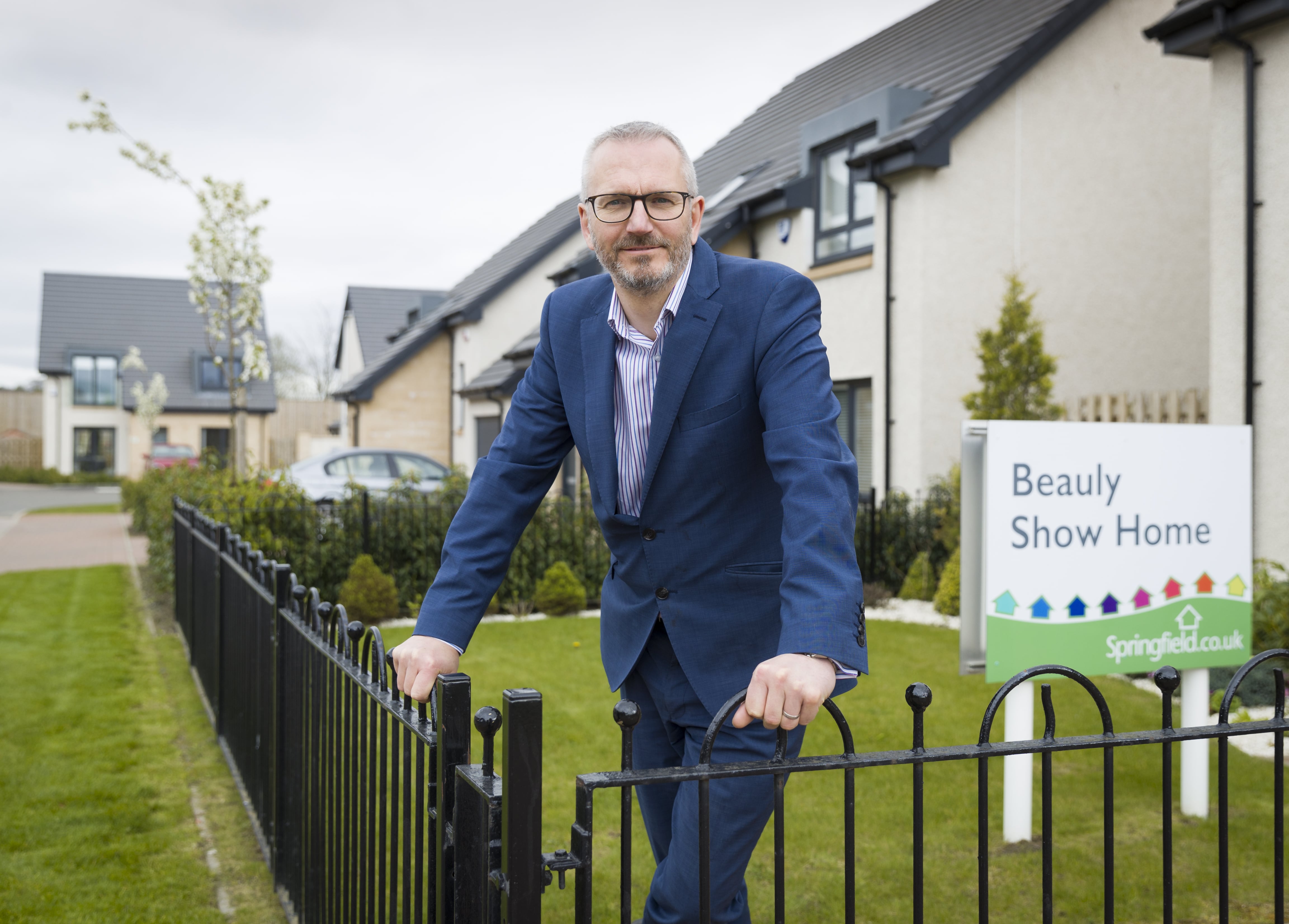 Announcing its trading update for the six months ended 30 November 2020 and ahead of announcing its interim result in February 202, Springfield expects to report a material reduction in net debt to approximately £33.6m at 30 November 2020 from £68.8m at 31 May 2020.
Revenue growth has been driven by strong performance from the Group's private housing and primarily reflects the completion of homes that had been scheduled to be delivered in April and May (for the previous two years, these months had accounted for 30% of the Group's annual revenue).
Since the initial lockdown ended in June 2020, the Group experienced strong sales activity both as a result of pent-up demand as well as an increasing desirability for the type of private housing Springfield offers with larger homes, gardens and access to plenty of green space, particularly at its Village developments.
This demand has been underpinned by Scottish Government initiatives including the First Home Fund, Help to Buy and the Land and Buildings Transactions Tax holiday.
The Group's Village developments continued to progress during the period. This includes the opening of the first convenience stores at Dykes of Gray near Dundee and Bertha Park near Perth, and, in particular, the receipt of planning approval for 75 homes for PRS at Bertha Park.
This marks an important milestone in Springfield's entry into PRS housing, providing purpose-built houses for families to rent, which is expected to provide an additional, visible and secure revenue stream, while increasing the build-out rate of the Villages and improving ROCE.

There was a reduction in affordable housing revenue reflecting the monthly payments on contracts largely recommending in July. The Group continues to deliver against a strong order book of contracted revenue in affordable housing and remains on track to deliver growth in this segment for full year 2020/21.
This is further supported by the Scottish Government announcing, on 30 November 2020, an additional £200m in funding for the Affordable Housing Supply Programme in 2021–22.
In addition, the Group advanced the development of its land bank with the receipt of planning approval for more than 400 homes in H1 2020/21. As noted above, this includes Springfield's first homes for the PRS market, which will be built at Bertha Park Village.
Looking ahead, the Group continues to deliver against a strong order book, with substantial visibility over full year revenue forecasts based on homes delivered, contracted (missived and affordable contracts) and reserved.
Operations have continued without disruption since re-opening in June and the Scottish Government has provided certainty that housebuilding and supporting activities can continue in all tiers of the local restrictions that have been in place in Scotland since October. As a result, the Group remains on track to report significant growth for full year 2020/21.
Innes Smith, CEO of Springfield Properties, said: "This has been a strong six months for Springfield. We were able to safely and efficiently resume construction to complete the homes that had been scheduled for handover at the end of the previous financial year. We re-opened to significant sales interest, reflecting pent-up demand and the increasing desirability for spacious homes with private gardens and easy access to plenty of green space; the type of housing Springfield offers. As a result, we were able to deliver significant revenue growth and substantially reduce our net debt position.
"We also continued to progress the development of our large, high-quality land bank in key geographies across Scotland. This includes receiving planning approval for homes for the private rental sector, which will add a new, highly secure revenue stream and underscores our commitment to develop mixed-tenure Villages that meet everyone's housing needs. With a strong order book for our private and affordable housing, with substantial visibility, we look forward to delivering significant growth for the full year in line with market expectations."