Stewart Milne Group innovation director to discuss progress in move towards net zero housing at industry events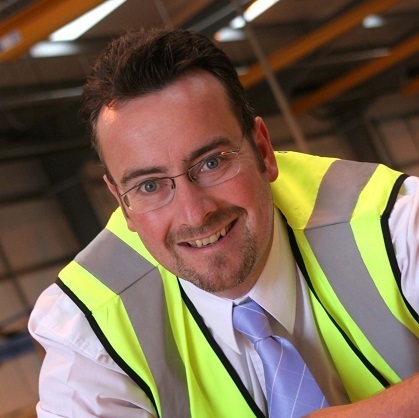 Transforming how we build homes through industrialisation and transitioning to net zero carbon homes, will be the focus at this week's NHBC Building for Tomorrow conference in Edinburgh.
Stewart Dalgarno, director of innovation and sustainability at Stewart Milne Group and project director of AIMCH (Advanced Industrialised Methods for Construction of Homes) will present the outcomes of a three-year, £6.5 million R&D project at the March 7 event.
The AIMCH research project, which comprises housebuilders, stakeholders, suppliers, sub-contractors, and academia, was set up to develop, trial and scale-up industrialised housing techniques which can accelerate the move towards net zero.
The following day, Mr Dalgarno will take part in a panel session at Futurebuild, London, the construction industry's largest event focused on sustainability and future thinking. There he will discuss the consumer impacts and grid challenges of housing electrification, as we shift from gas boilers, embrace EV charging and adopt renewable technology, in the move towards decarbonising homes.
"The ultimate goal beyond AIMCH housing industrialisation, is to see the sector get to a point where all new homes or communities consume only the energy they produce, with each one acting as its own energy generator, storing power and balancing consumption and generation, so that we are at least 50% less reliant on the grid network," said Mr Dalgarno.
"That can be achieved through the wholesale electrification of new homes, replacing gas boilers with air pump heating systems, integrated photovoltaic technologies, thermal and power storage and EV charging points."
But one of the biggest challenges to wholesale electrification is the increasing constraints of the grid, which is creating a bottleneck, slowing down the rollout of green technologies and delaying the grid connection of new build programmes by several years.
To address this, the Stewart Milne Group is already collaborating to develop the next demonstrator R&D project, working with AIMCH partners, network operators and energy technology partners to accelerate the decarbonisation of new homes and grid connectivity. The challenge is to cut grid reliance by 50% and reduce energy bills by 30%.
"The UK needs to build 300,000 new homes a year and to reach net zero, they must go all electric," said Mr Dalgarno. "AIMCH provides scalable solutions, but electrifying housing triples demand, and in many areas the grid is a known bottleneck resulting in network operators potentially imposing a limit on connections or adding reinforcement costs. These threaten to stifle net zero housing delivery, limit network capacity and slow grid decarbonisation."