Study reveals impact of family conflict on youth homelessness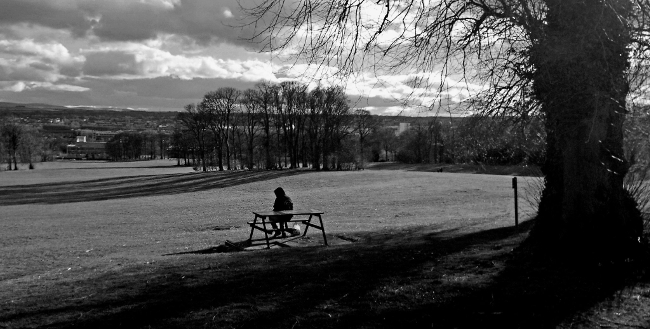 Against a backdrop of new legislation preventing homelessness in Scotland, Cyrenians Scottish Centre for Conflict Resolution (SCCR) is today revealing the results of a national survey of young people, parents and carers, and professionals who work with families whose arguments have the potential to spill over into youth homelessness.
One-fifth of young people questioned said they have thought about leaving home due to arguments on a monthly basis, while 39% of young people and 62% of parents/carers say conflict at home happens at least weekly.
The survey also found that 54% of young people and 70% of parents/carers felt that their mental health had been negatively affected by the Covid-19 pandemic.
Between August and November 2022, SCCR received a total of 378 responses from people based in 31 local authorities. Individual online surveys were completed by 236 young people, 63 parents/carers and 79 professionals and practitioners.
Last year 5,000 young people presented as homeless in Scotland. SCCR was launched to tackle the causes and consequences of homelessness through workshops and digital resources that explore the issue within the context of the science of conflict.
The SCCR National Survey results are being published at a time when the Scottish Government is preparing a Housing Bill enshrining in law Homelessness Prevention Duties to ensure homelessness is stopped at an earlier stage.
The survey underlines the need for current proposals to extend public bodies and landlords' duty to take reasonable steps to prevent homelessness up to six months before and to improve housing options for those who find themselves without a place to stay.
The results and proposed legislation also underline the timeliness of the SCCR's own work on conflict resolution, early intervention and mediation.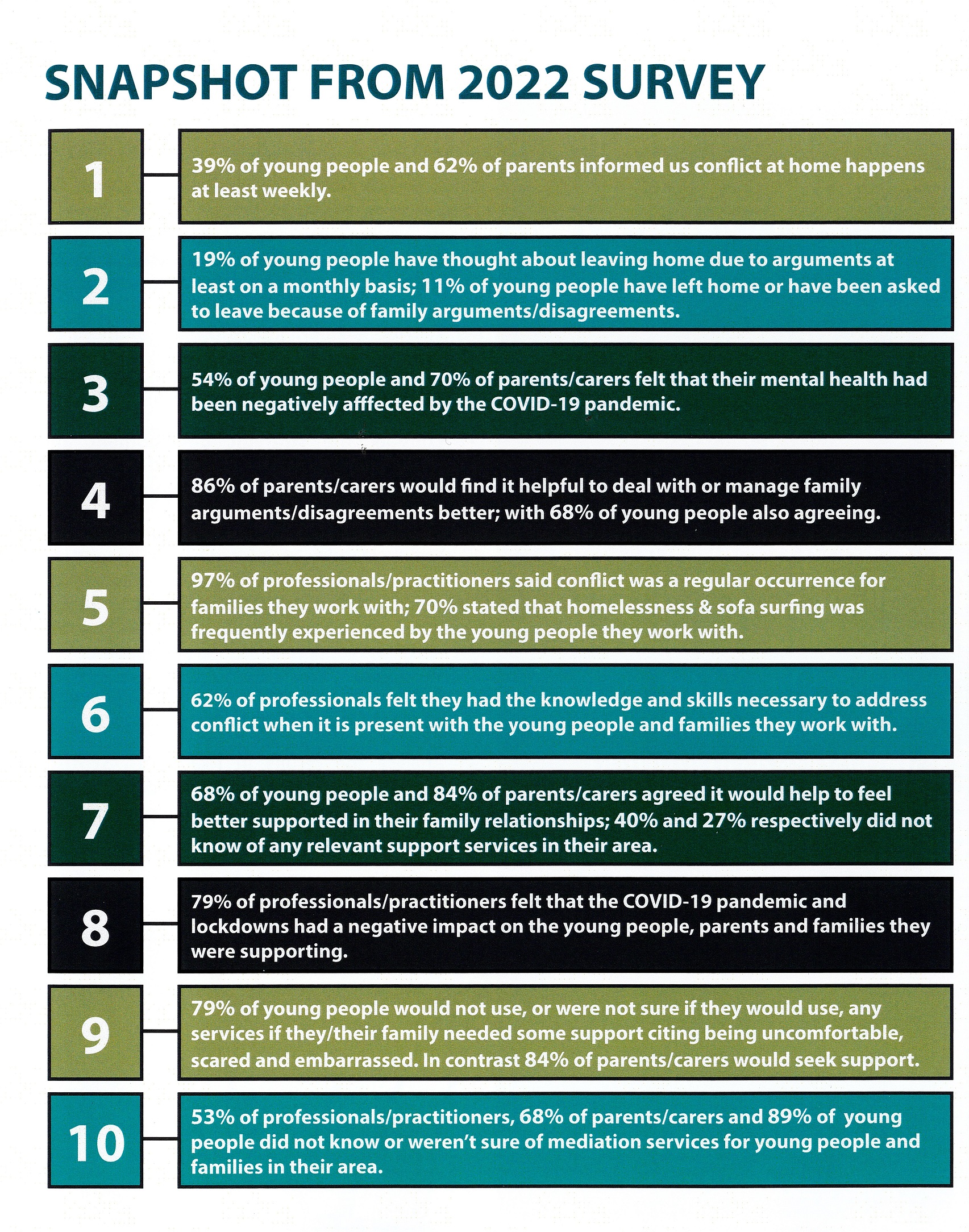 Cyrenians CEO Ewan Aitken said: "These new figures, supplied by Cyrenians Scottish Centre for Conflict Resolution's national survey, underline once more the role relationship breakdown plays in undermining the life chances of too many of our young people. When they should be looking forward to transitioning to adulthood, they are instead worrying about whether they're going to have a roof over their heads. I look forward to these figures playing a role in our national conversation ahead of legislation that promises to be a new start with regards to homelessness in Scotland."
As a consequence of undertaking the National Survey, the SCCR will:
Create resources and workshops based on the subjects that respondents said they wanted more information on.
Introduce the findings into education packs we're currently creating in order to reach a wider audience.
Work with two new members of the SCCR team to introduce further elements of emotional health and wellbeing into our work as a response to learning the effect COVID has had on the mental health of the nation.
Cyrenians is currently running a spring appeal, raising donations to help families who are, with the cost of living crisis, under more pressure than ever. With relationship breakdown being the leading cause of youth homelessness the time to act is right now.