Successful graduate trainee programme celebrated by Kingdom Housing Association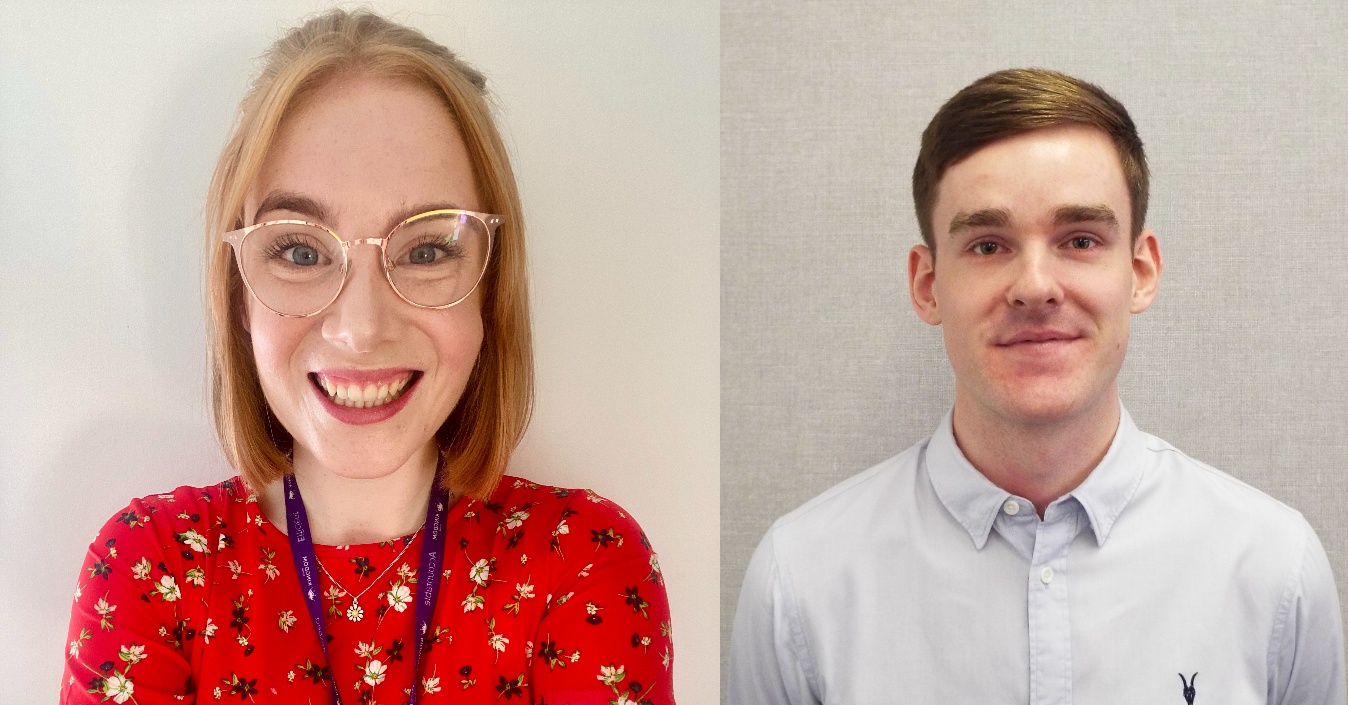 Kingdom Housing Association has marked the successful completion of its inaugural graduate trainee programme with a virtual presentation to a select group of guests from across the country.
Launched in 2019, the Graduate Trainee Programme is an evolution of a wider trainee scheme created in 2015 as part of Kingdom's Culture Change Programme with a key objective of developing future leaders.
The event was opened by Kingdom Group chief executive Bill Banks and attended by staff, Board members, Scotland's Housing Network, representatives from the Chartered Institute of Housing, and academic partners the University of Stirling.
After an overview of the Graduate Trainee Programme that explained the objectives of the scheme, Dr Vikki McCall from the University of Stirling spoke about professional development and the value of academic study and practical experience.
Grant McManus and Eilidh MacDonald joined Kingdom in 2019 as the first intake of Graduate Trainees and successfully completed a three year programme before moving into permanent roles with Kingdom Housing Association, and gave presentations reflecting on their experiences and development through the programme.
Kingdom group chief executive Bill Banks said: "This event demonstrated what can be gained through partnership and collaborative working. I was really impressed by both Grant and Eilidih's presentations and I'm very happy they have both accepted permanent roles with Kingdom.
"The programme aims to develop future leaders who understand how the whole organisation and sector works. That's why we designed the programme to have placements in all of Kingdom's departments and with key external partners. The programme has been a great success and we continue to recruit to the programme with our latest Graduate Trainee recently joining our Housing team."
Eilidh MacDonald, Kingdom's tenant participation officer, said: "I did not expect to be able to complete a graduate traineeship within my local community as most opportunities were based in larger cities, which is why I think the traineeship programmes that KHA offer are so important. The blended model of learning was great and I quickly came to realise how valuable working in housing can be.
"Alongside working throughout different departments within KHA, being able to study and complete external placements, with organisations like the University of Stirling, Chartered Institute of Housing and Scotland's Housing Network, has allowed me to build my knowledge and confidence. I look forward to applying everything that I have learned as I move into my role as a Tenant Participation Officer, especially as engaging with customers has been the real highlight of my traineeship."
Grant McManus, Kingdom's senior project officer, said: "The graduate traineeship was a great experience, offering the unique opportunity to explore the sector through a number of internal and external placements. On top of this, I was also given the opportunity to complete my MSc in Housing Studies on a part-time capacity, which was manageable and really enjoyable.
"This blended approach was really beneficial in that it allowed me to directly apply my learning, enabling me to make more meaningful contributions within the working environment. Having started at KHA with very little housing experience, the traineeship truly has been a great learning experience which allowed me to significantly widen my knowledge of the sector. Having secured a permanent position within the Capital Investment Team, I am excited to continue contributing to our exciting new build housing programme."
Dr Vikki McCall added: "It is excellent to see housing employers such as Kingdom Housing Association really invest in young people and develop their skills and housing careers. The graduate trainees have been fantastic students on the Housing Studies postgraduate programme here at the University of Stirling, bringing real enthusiasm and motivation for helping people. Partnerships like this help build housing as a profession and strengthen the housing sector for the future."