Tavish Scott: Salmon sector can help solve Scotland's rural housing crisis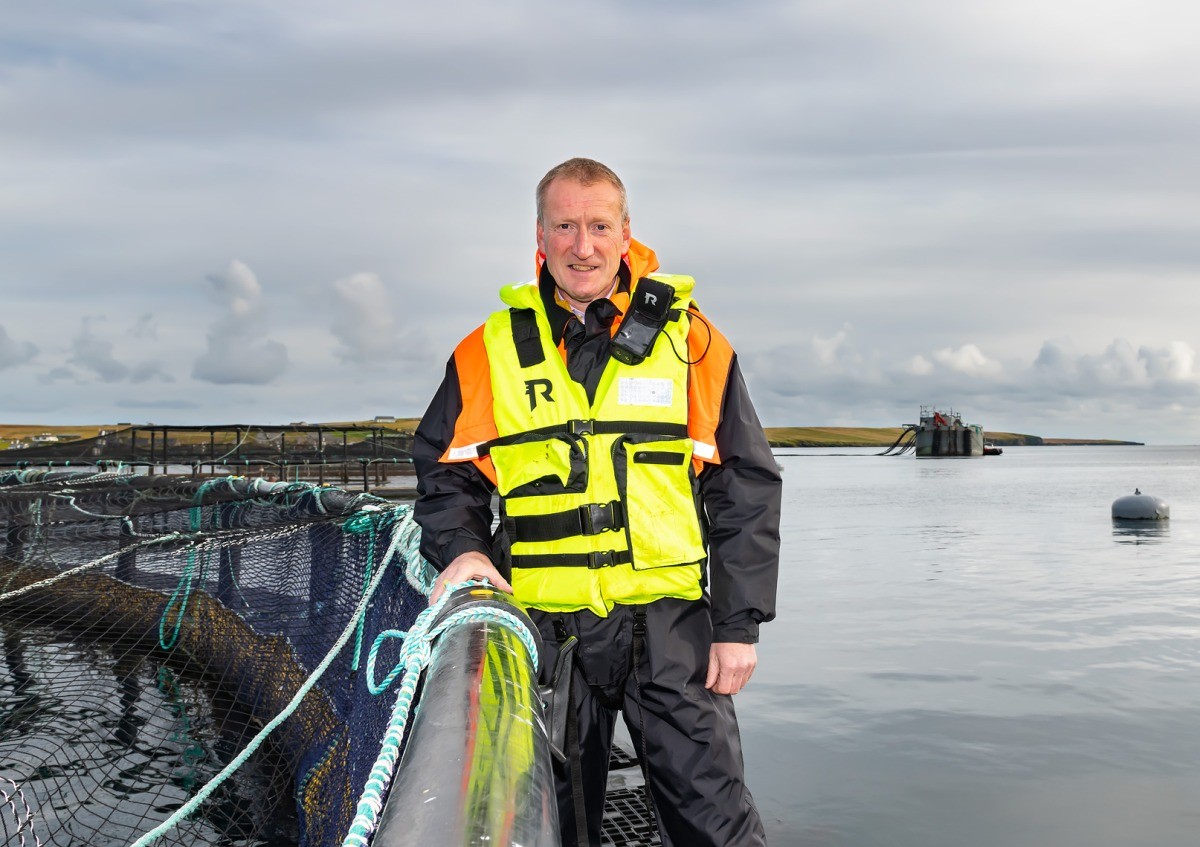 Salmon farmers are doing their bit to tackle the lack of accommodation in rural Scotland but Tavish Scott has an idea that will help immeasurably.
The lack of affordable housing is stopping the Highlands and islands from becoming a northern powerhouse.
The impact of this cannot be underestimated – it means not being able to live near where you work, it separates families, and contributes to the depopulation of our island communities.
It's holding rural communities back.
According to recent research, the Western Isles has the highest proportion of empty homes in the UK at 13.3%.
In fact, the ten highest percentages were all in Scotland – and you have to look down the table as far as 16th place before an English location – Blackpool – appears.
At the same time, house price rises in rural and coastal communities have soared above the Scottish average.
Registers of Scotland data analysed by Salmon Scotland shows that while prices across Scotland rose by 89% in 2022 compared to the 2004 baseline, the increase was as high as 168% in some remote areas.
The figures were above the national average in Argyll and Bute, the Highlands, Orkney, Shetland and the Western Isles.
And, as we all know, these regions are also incredibly popular with second home owners and holiday home owners.
So we have a toxic mix of unaffordable homes and empty homes, while those that are available are snapped up by investors.
In many of these remote parts of Scotland, salmon farms are vital to the future of local businesses and communities.
That's why we are so determined to improve housing availability so that we can provide sustainable growth in the areas where we farm.
Already, our member companies are doing their bit.
They have invested in providing accommodation to colleagues so that they can stay in, or move to, the area to perform their roles and contribute to the local economy all year round.
Currently, there are over 61 properties either owned or rented by our farmers, providing accommodation for more than 130 colleagues on Eday in Orkney, in Tarbert on Harris, across Sutherland and the Uists to Mull, Ullapool and Applecross.
Salmon farmers also use rentals, B&Bs and hotels which contribute to the local economy all year round.
But we have an idea that will really tackle this emergency.
We want £10 million of the money paid by salmon farmers in government rents to be ringfenced for direct investment in rural housing.
At present, millions of pounds paid by salmon farming companies go to the Crown Estate Scotland – the property company which manages the coastal seabed on behalf of the Scottish Government.
We believe the money should be invested directly in coastal communities.
Last year's independent review of aquaculture regulation in Scotland by Professor Russel Griggs recommended a new single licencing payment for the sector, which he said should "address community benefit as well".
It's time to act.
We know that working families understand the contribution of aquaculture to our coastal communities.
We believe it's time to harness the transformational impact of our sector to tackle the housing crisis and truly turn the Highlands and islands into a northern powerhouse.
Tavish Scott is chief executive of Salmon Scotland
A spokesperson for Crown Estate Scotland has added: "The seabed is a shared, public space and, like many multi-national businesses, salmon farmers pay to use it for their commercial purposes. Crown Estate Scotland then passes profits to the Scottish Government and Ministers decide how that money is used.
"From 2017 to 2021, over £39m from Crown Estate Scotland was passed by the Scottish Government to coastal local authorities to support COVID-19 recovery projects, economic regeneration and job creation, flood protection, environmental projects, and more."