Tenants' union launches campaign to protect Scotland's renters after coronavirus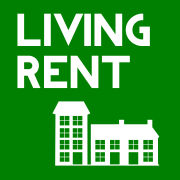 Tenants' union Living Rent will launch a new campaign tomorrow calling for an extension to the Scottish Government's eviction ban and emergency financial support for tenants.
The union is also repeating calls for the reintroduction of rent controls and a major programme of social housing building. It argues that the coronavirus pandemic has exposed the extent to which Scotland's rented housing system is failing tenants.
Living Rent highlighted opinion polls which it said have consistently shown overwhelming public support for rent controls in Scotland, including as much as 85% of SNP voters.
In 2016 the SNP conference also overwhelmingly backed policy in support of a 'national system of rent controls', but so far no such measures have been introduced.
Earlier this month, a Scottish Parliament committee refused to hear a Private Member's Bill in support of rent controls.
Maria Torres-Quevedo, a spokesperson for Living Rent, said: "Tenants up and down Scotland were already suffering before coronavirus. Poor quality housing and sky-high rents have been driving renters into poverty and misery for years, but what was already a crisis has now become an emergency."
"The Scottish Government needs to step up to the challenge with emergency measures now, but we also can't just go back to how things were. We need a permanent solution to our housing crisis, and that has to mean rent controls and social housing."
The petition - launching tomorrow - can be seen here.