The Engine Yard hosts festive celebration in support of the NE Edinburgh Foodbank
Helping to spread some festive cheer, social enterprise Places for People hosted a fabulous Christmas event at The Engine Yard in Edinburgh last week to continue its support of the NE Edinburgh Food Bank run by the Trussell Trust.
This is one of seven food banks operated across North-West, Central and East Edinburgh, which in total provided 1,059 meals in September 2022. Over half a ton of food was donated (worth approximately £2,500) along with £200 in cash thanks to the generosity of The Engine Yard residents, the Places for People developments' team and on-site subcontractors. This generous donation will help the foodbank to provide emergency food parcels to individuals, families and children who are most in need during the festive period.
Residents from The Engine Yard flocked next door to Grace Church, along with colleagues from Port of Leith Housing Association, Scottish Futures Trust, RMG and Greg Reed Group CEO for Places for People where they enjoyed a selection of tasty seasonal treats from the delicious Embo Deli.
Revellers meandered through Christmas-inspired craft stalls and residents got into the festive spirit by sporting their favourite Christmas jumpers for the chance of winning a prize.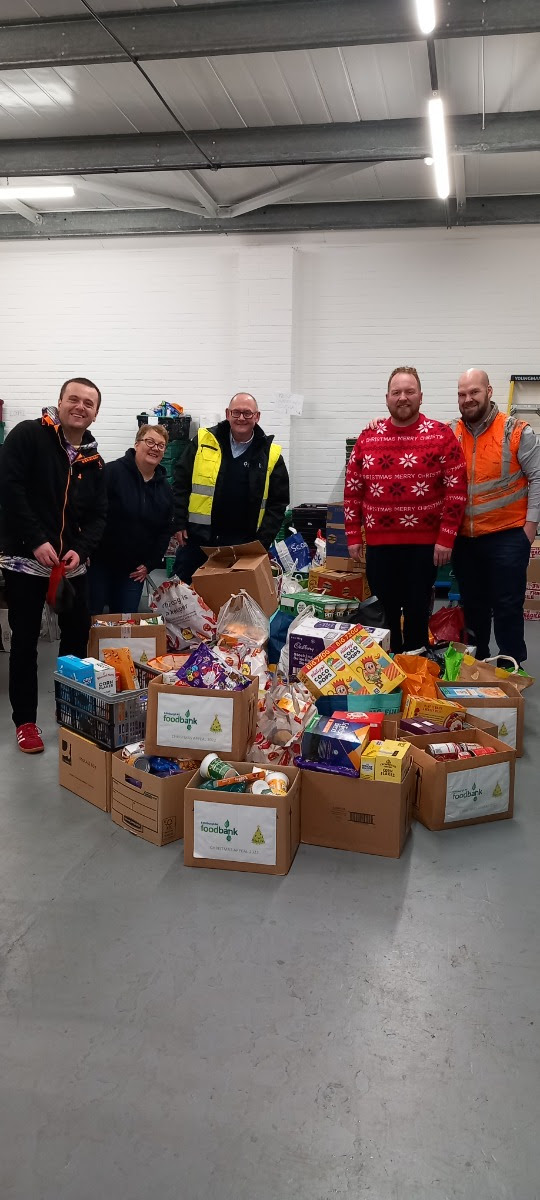 Kevin Bunyan, senior site manager at The Engine Yard, for Places for People, commented: "I would like to express my special thanks to the Grace Church and our Sales Team for organising a fun afternoon where food and drink were given out to local residents who have also kindly donated to the food bank this year. The Engine Yard has supported the Edinburgh NE Foodbank for many years, with donations from Places for People and our onsite sub-contractors."
Alison Roxburgh General Manager of the NE Edinburgh Food Bank, said: "I would like to thank the Places for People team and the subcontractors at The Engine Yard for their generosity and support once again this year. My thanks also go to everybody involved in promoting the Food Bank Christmas Appeal 2022 to ensure its success at a time when it is most needed."
Enjoying a prime position close to Edinburgh's city centre and once a historic tram depot on Leith Walk, The Engine Yard forms part of a superb regeneration story and is fast becoming the city's newest destination to reside in.
Boasting rich industrial architecture, with tram sheds, a chimney, a boundary wall and gables, the area is now being sensitively restored to create a unique development of 377 homes that elegantly combines old and new in one place.