The Margaret Taylor Interview: North Lanarkshire rises to housing challenges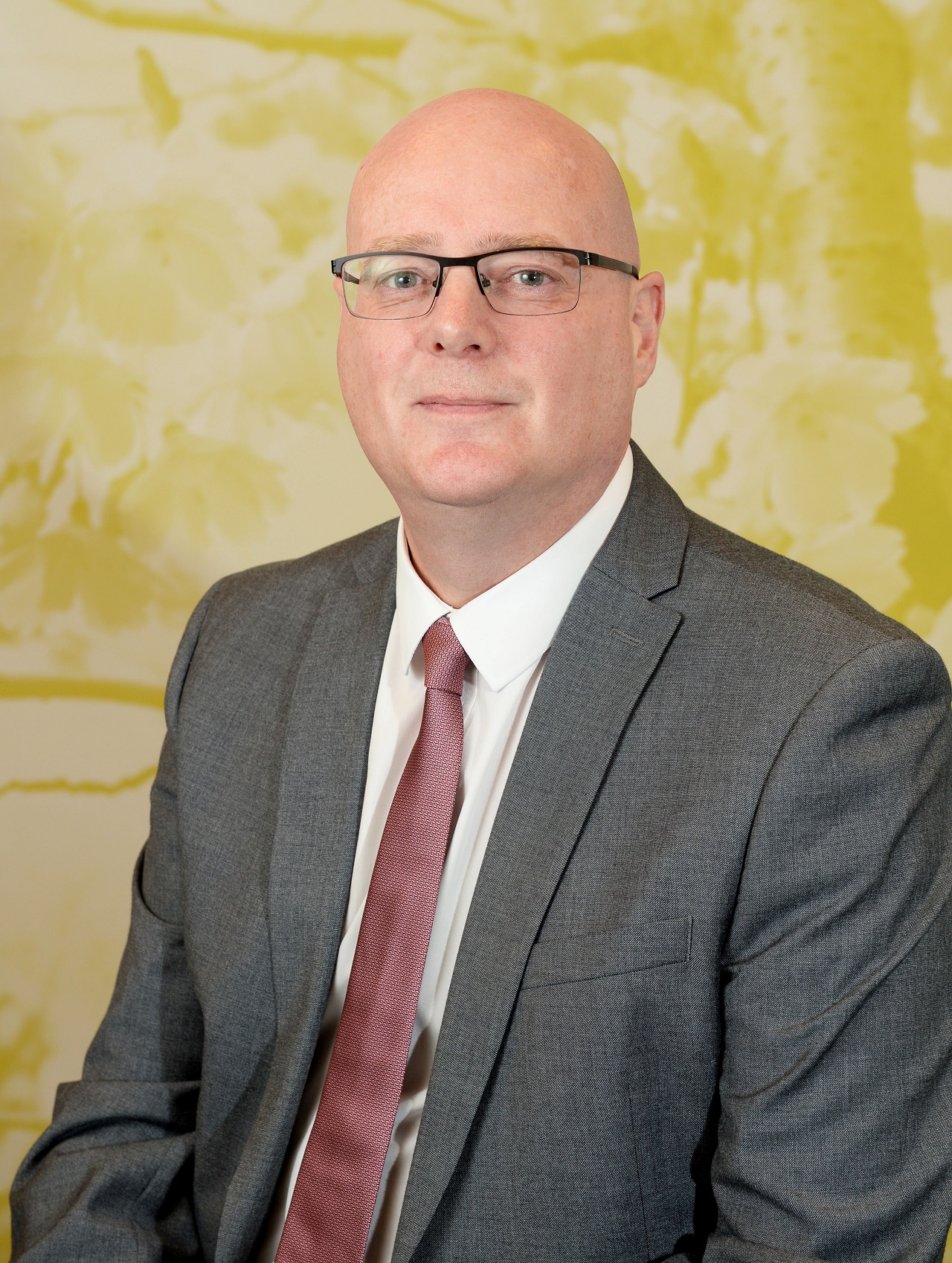 As Scotland's largest local authority landlord, North Lanarkshire Council has responsibility for 36,500 households, almost a third of which were forced to shield the moment the COVID-19 pandemic hit. Many of the affected tenants already had support systems in place, but as 6,500 did not the council had to step in to ensure its residents have not only remained safe and well during lockdown, but have had access to food and medicines too. For Stephen Llewellyn, head of housing solutions at the local authority, it has been a mammoth task to oversee.
"In North Lanarkshire, 11,500 people were officially shielding and we phoned them all," he says. "We put on a seven day a week service and had people in 8am to 8pm, doing two shifts. We were phoning people proactively to see if they were safe and well and to get them what they required. We are now supporting 6,500 people from that. In normal times it would take about a year to put this in place, but all councils had to set it up almost overnight."
The assistance the council is providing varies from picking up medicines and delivering food boxes to walking dogs and arranging for gardens to be tidied, all of which has been made possible by the fact that many other services have had to be suspended because of the lockdown. The council is meeting the cost of making and delivering lunch trays to its sheltered housing residents, for example, but is able to do so without impacting its overall budget because it is making enforced savings elsewhere. Rather than bank those savings, Mr Llewellyn says, the council took the view that the wellbeing of its residents - and the employment of its staff - depended on them being redirected.
"From a housing point of view we're only running key services," Mr Llewellyn says. "We have 34 sheltered housing complexes that had to close community facilities like common rooms and we had to stop having TV nights and fish supper nights, but that left people in a bit of isolation. We had to put something in place where if people weren't coming for a lunch club we were still providing lunches so we started to deliver two-course lunches two to three times a week.
"We had the resources to do that because school meal provision went down to next to nothing. We had the staff in place and decided this would be a good idea; we can't do normal lunch clubs, but we can deliver lunch to their door."
It is a necessary response to an unprecedented crisis, but it is a far cry from where Mr Llewellyn expected to be at this point in 2020. At the end of 2017, the council unveiled an ambitious plan to pull down all 48 of its tower blocks over a 25-year period and, with the residents of three Airdrie blocks being rehomed over the past 18 months, those towers should have been demolished by now.
Work on the site had to stop when the country entered lockdown, though, meaning not only are the Airdrie towers still standing but work at Burnside Court in Coatbridge, which still has 10 tenants, has had to be pushed back too. Though Mr Llewellyn says his department is receiving calls on a daily basis from residents who are desperate to move, in reality the delay is a minor inconvenience for a radical project that has been several years in the planning and will take many more before it reaches completion.
"A few years ago we did a structural survey where we looked at the viability of the towers over the next 30 years and spoke to the tenants about what they wanted. They said they wanted low-rise homes with a back door and a garden," Mr Llewellyn says.
"The decision [to demolish the towers] was not taken in isolation - we connected in with education because we're trying to get children into housing that is better for their concentration. It transforms lives. Seeing young kids in wheelchairs coming out of tower blocks into purpose-built homes is amazing to see."
Although it is being done over a much longer timeframe, like the council's coronavirus response, the towers project is a mammoth undertaking. Thousands of households will be relocated over the lifetime of the project, with new homes planned for each of the sites where the towers currently stand. In Airdrie, for example, 142 properties have been vacated and, when the towers do finally come down, 160 new houses will be built in their place.
The logistics are not to be sniffed at, though Mr Llewellyn says the fact that so few North Lanarkshire residents bought their homes under the now-abandoned Right to Buy scheme has made the process easier to manage.
"We never had issues with Right to Buy - we only ever sold about six or seven [in the towers] because people didn't want to do it," he says. "The management of the towers is really high and rents are pooled across all homes so we don't charge people the full rent in terms of management costs.
"[When Scotland had Right to Buy] people were paying around £2,000 in rent, but their service charge would have been about £4,000 if they'd bought - the actual service charge was 1.5 to two times what the rent would have been. That put the majority of people off.
"Other councils would struggle with that because their blocks are multi-tenure. If half the tower block is private, then you're buying it back to knock it down. Financially this would be a tough gig for other councils."
In an authority area that has tens of thousands of properties at its disposal - around 3,000 of which become vacant every year - North Lanarkshire does not envisage having any difficulty finding new homes for tenants as it presses ahead with emptying its blocks. That said, to maximise stock levels and ensure the project does not negatively impact on other service users, such as those in need of homeless accommodation, it has started buying back former council houses that were taken private under Right to Buy. It is a consideration that has come into sharper focus as a result of the pandemic.
"People are still becoming homeless and we've seen a significant impact on our rent collection levels," Mr Llewellyn says. "We've seen an 8% reduction in rental income - we factored in a debt provision of about 3-4% but we never factored in a pandemic. We're hoping it's a temporary thing and we've put in a rent relief fund that is offering five weeks' free rent. We're doing everything we can to maximise people's income right now."
The rent-free period is designed to cover the amount of time it takes between making an application for Universal Credit and receiving any money from the government, and the fund is expected to be enough to tide residents over until the state is able to step in. Tenants are further protected by temporary legislation that extended the eviction notice period for anyone facing financial difficulty as a result of the pandemic.
Despite this, Mr Llewellyn concedes that, with so many tenants furloughed and facing redundancy, a wave of homelessness could follow when the emergency legislation is lifted. While this would result in the authority's housing department coming under increased pressure, he notes that, as a landlord whose housing work depends on it being able to collect rents, the council may well end up adding to its own burden.
"If someone has built up a couple of thousand pounds of rent arears we do everything in our power to come to an agreement, but once the eviction legislation stops the concern across the sector is that we'll see an increase in evictions," he says.
"At the end of the day we all have a duty to collect rent. There is a small number of people who will deliberately not pay their rent and if people won't engage then the council will go to court. It would be remiss of the council not to take action against them. Councils and housing associations are not in the business of evicting people, but sometimes it is a requirement. It's always a last resort."