The Wise Group appointed by Inverclyde Council to help lower home energy bills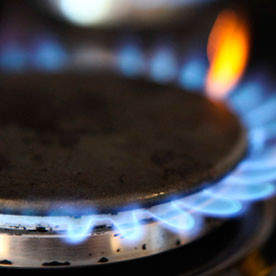 Social enterprise The Wise Group has been chosen by Inverclyde Council to help lower home energy bills for 1,000 elderly residents in the area.
Funding of £100,000 has been awarded to the Wise Group's Home Energy Advice Team (HEAT) to help keep Inverclyde's elderly residents warm and well this winter.
In previous years, Warm Home grants of £75 per household have been available, but this year, Inverclyde Council has doubled this to £150. Support is available to any household who has an occupant aged 75 or older.
The local authority has committed to providing a maximum of £20,000 in additional funding in the event there is greater demand for support.
Councillor Stephen McCabe, leader of Inverclyde Council, said: "We recognise that more elderly people are staying at home due to the pandemic and the knock-on effect is higher than normal utility bills so this funding is designed to help ease that burden."
Jim Percival, the Wise Group's HEAT project lead, added: "Since 2014, the Wise Group has been working in partnership with Inverclyde Council and a number of local charities and organisations to provide crucial energy advice and advocacy support to local residents.
"The additional money from the Inverclyde Affordable Warmth Fund will mean we can support even more people at a time when they really need it.
"In addition, our expert HEAT Advisors will offer households tailored support and advice to ensure each and every resident is able to heat and light their home at a cost affordable to them."
The Wise Group will be working closely with the council and partners across the local authority area to ensure the message of support available gets to those who need it.